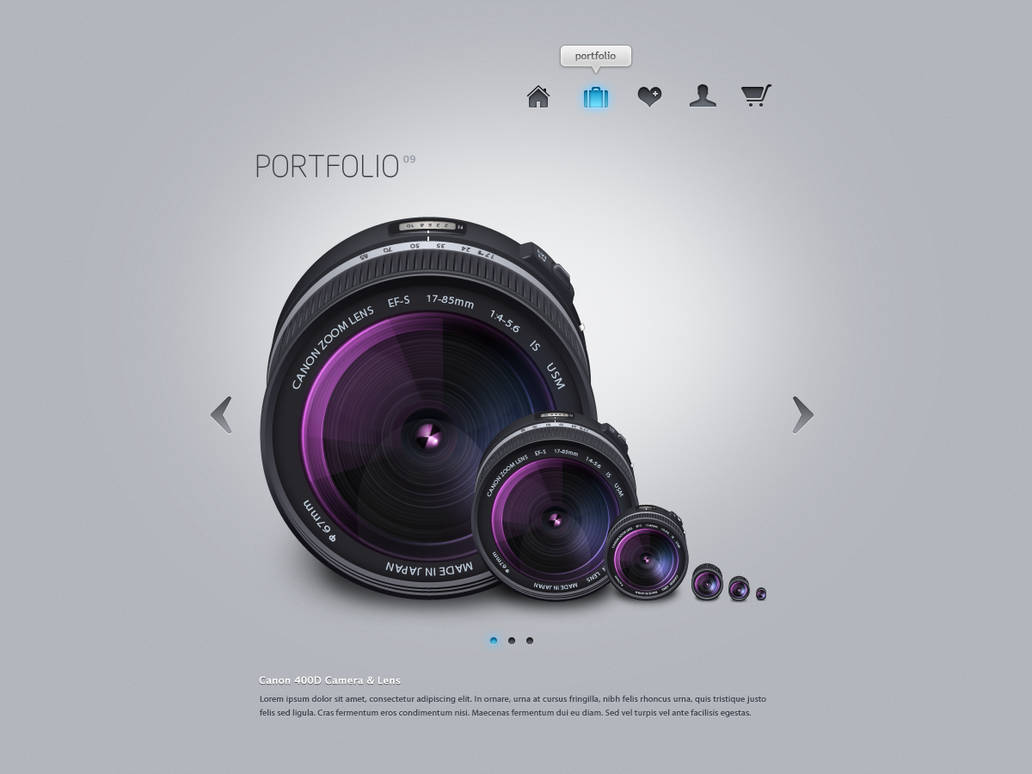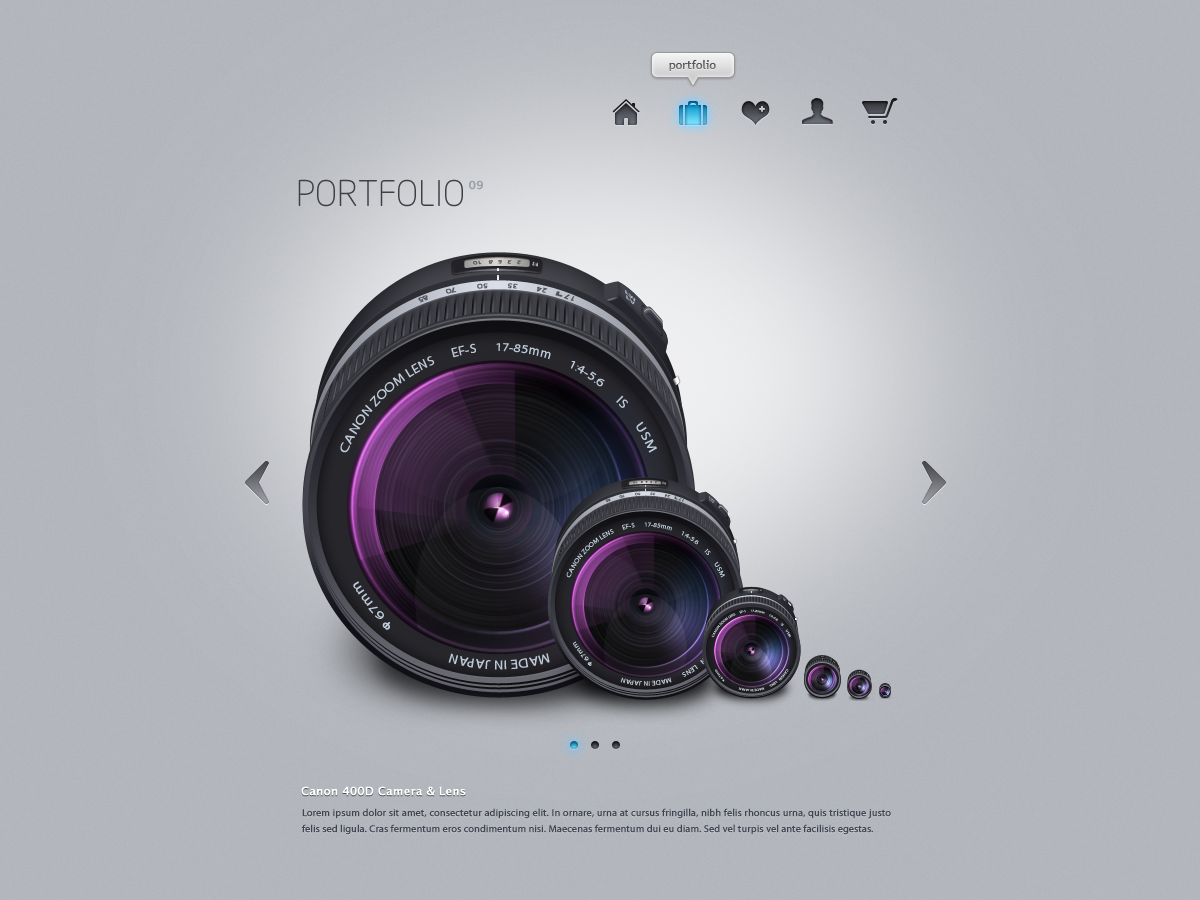 Watch
I'm still playing with my portfolio design. This is a more space free mockup, more simple and maybe even more nice!. What do you think?
I'm going to start with my personal opinon and say that when I first saw this I was thoroughly impressed with what I can see.

It would be nice to see what the other pages would look like just to get a feel of how the written content would look but thats just a small thing to make writing this easier.

The use of the images getting smaller gradually is pretty neat and adds to the originality of the design. With this is mind, having the first images overlappying and the next three not definitely takes away from the feel it gives and makes it seem as if you lost track of what you were doing half way through.

The icons used for the navigation look very nice, but I would say the middle two (the heart and the person) are a bit difficult to decypher what they are for. Perhaps a very faint text description could be where the tooltips appear meaning you wouldn't have to hover over them to find out. This could solve your problem, or including a second, text-based navigation above the text could be used.

On looking at it again in more depth, my conclusion about including the written content could be seen as invalid as there is text already on there. My apologies for not realising this, however I was under the impression that it was text meant for 'terms and conditions/copyright' and the like! This is a major flaw in the design. It could easily be solved by increasing the font size. Even for me, someone with no visual impairments, it was not obvious that this text was for actual content rather than what I thought it was for before.

More apologies for how this was written, I do tend to ramble/mix my points up, but I do hope I've helped you.
The Artist thought this was FAIR
12 out of 12 deviants thought this was fair.
This design is so.. so.. amazing. The simpleness is awensome. The way u used the lenses is very good. Im also in love with the menu. The background is plain but in my opinion thats just good!

Good work on the Portfolio text.
Making a unique menu is pretty hard these days. Almost everything has been done. Though ive never seen a menu like this. The simple icons realy stand out but also dont stand out to much. The blue highlighted mouseover looks good. I like the way the page name is shown.
Overal you did a very good job

def. a design ill add to my favorites!

The Artist thought this was FAIR
16 out of 17 deviants thought this was fair.