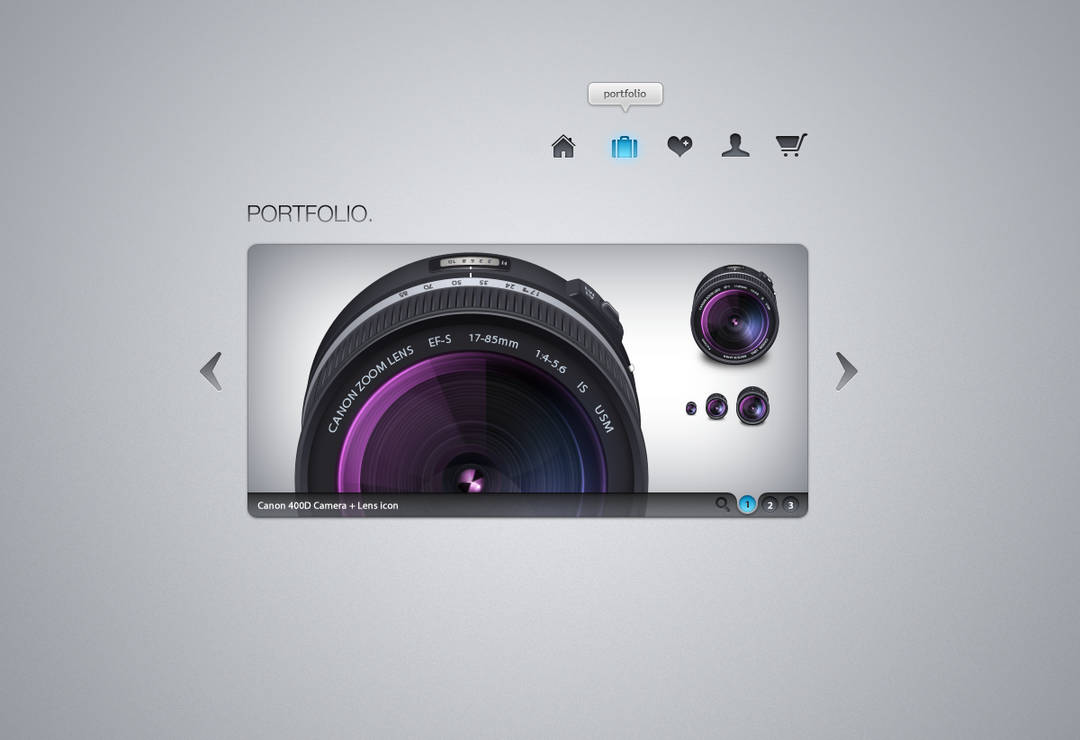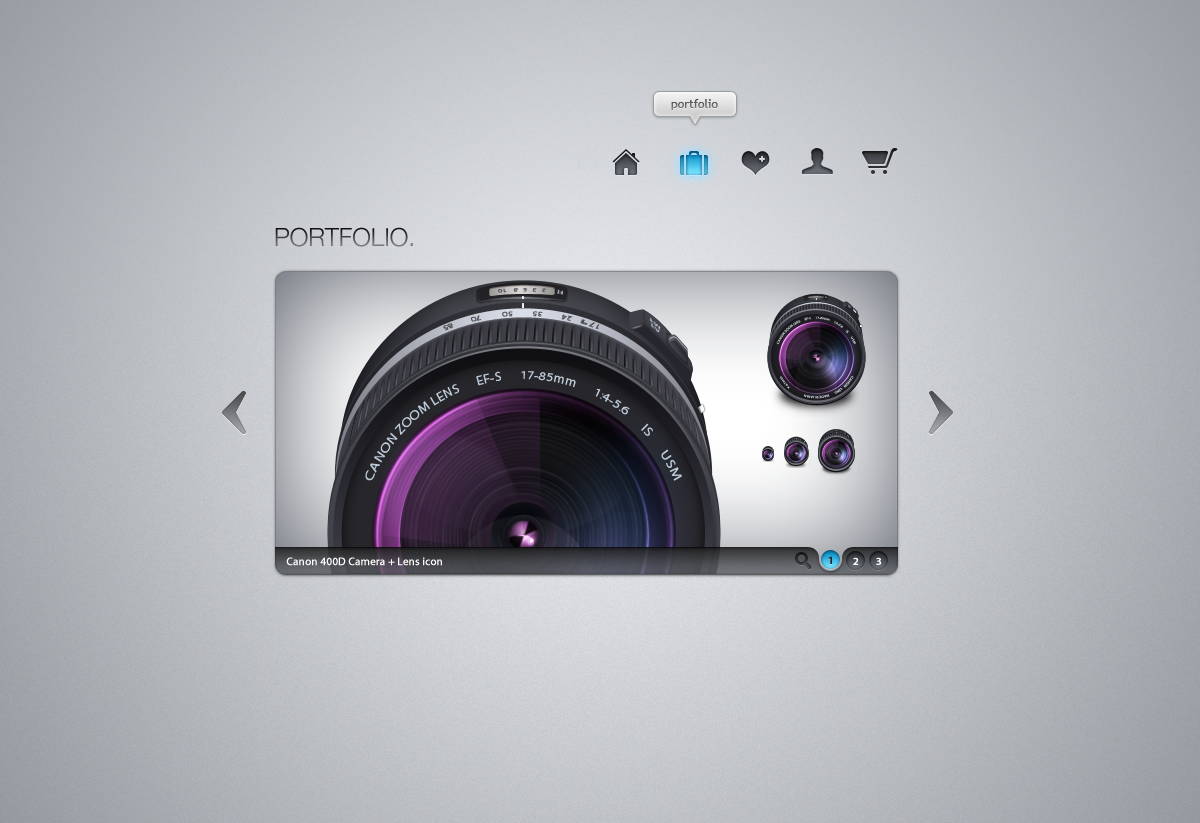 Watch
Redesign of my portfolio. Work in progress (beta)
Quite a minimalistic layout in its category, I strongly believe this is a nice layout, There is a nice minimalism feel however very sleek, along with the hint of blue color, Yet not too much to destroy the overall Vision.

The main area of the layout (gallery part) is quite functional in a sense, Arrows are nicely shaped, The "1 2 3" buttons are quite well done also, My only criticism would be to change the "PORTFOLIO." part above the actual gallery, The navigation is well executed though the portfolio bubble should bounce or something, That would be very interesting.

Above all I cannot produce a wise critique due to not seeing how you will execute the other pages, The portfolio page alone provide a nice view, However seeing the home, shop previews would help with giving a better critique.

Though of what I have seen, I feel that for a Work in Progress, this is a very good piece.

I shall be sure to watch this as time goes by.



Best Regards,
Kevin.
The Artist thought this was FAIR
33 out of 36 deviants thought this was fair.