73 Favourites
28 Comments
1K Views
FAQ #18:
FAQ #18:
Who selects Daily Deviations and how are they chosen?
Daily Deviations Express: June 14th - 21st, 2009

Monday, June 15th
with comments from
FaMz
and
worthyG
FaMz

I chose it because I like the symbolic representation of the figures, it's almost like a mother/father looking down at their child with love, and the atmosphere makes it surreal and story like. It's calming to look at.

worthyG

This work caught my heart not only because it's emotional photograph, but also because it's unique. Everybody can get a model and take such a photo, but in here we have momunents, still things, which are put together to show us a story. A story of an adult and a child. The old buildings in the background add even more impression for this work - we know the theme of their conversation! All this is presented in such a great execution. That's why I loved this photograph when I saw it and I wanted to share it by suggesting it as DD!




:thumb102754223:

:thumb117092590:
:thumb121441657: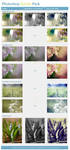 :thumb122295531:

Tuesday, June 16th
with comments from
TobiasRoetsch
TobiasRoetsch

First of all, the thumbnail caught my attention. It looked very promising. After a quick view on the image, I checked his gallery for already given DD's. Everything was fine and I viewed it for a second time. I'm really enjoying the details and colors and the perfect execution of the image. Well deserved DD and I'm glad that I could feature it.

:thumb4404858:

:thumb111453505: :thumb109039823: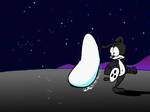 :thumb123408426:
:thumb124090707: :thumb123660909:


:thumb124608368: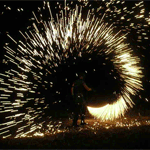 :thumb125477113:
:thumb126023215:


Wednesday, June 17th
with comments from
CookiemagiK

CookiemagiK

I just love how smoothly the entire animation flows, and even though the details are quite simple they depict the concept wonderfully. The cute and funny animation also makes it really fun to watch the blue guy drop dead from addiction over and over again

The reason I suggested this was the concept itself. It's very well thought out and extremely funny!


:thumb44818779:
:thumb99916869:

:thumb117686967:


:thumb121165680:
:thumb124477670:

:thumb125411696: Haiku Theory Part 1 -2009-A Lot of Words About A Little Poem
An Introduction to Haiku Structures
Part 1
-Introduction-
A haiku poem cannot be defined according to the number of syllables and lines it contains (nor by the number of syllables in each line). Although I do not wish to go into the reasons why at this point (I will save that for a later discussion) the form of modern English haiku, as Haruo Shirane writes, "is a short poem, usually written in one to three lines." (in Gilbert, 2009)  At this point our definition sounds very vague. If the number of syllables and lines do not define a haiku poem, then what does? And if a haiku poem is simply a short one, two or three-line poem then what separates it from other forms of Western short-verse or, in the case of one-line haiku, a sentence?
Patricia Donegan writes, in agreement with the Western haiku community at large, that "syllable counting... is not the important thing for haiku in English. Haiku is an experience, not an act of co

Thursday, June 18th
with comments from
archanN
archanN

Well, i loved the gorgeous composition, the visual appeal. beautiful colours, and detailing, the realism and lighting. its stunning and surreal!



:thumb39641852: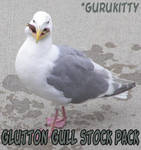 :thumb116486743:
:thumb118874454:

:thumb121275101:
:thumb125114543:

:thumb125925868: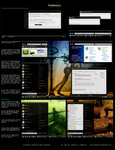 :thumb125669377:


Friday, June 19th
with comments from
dandelgrosso
and
Tepara
dandelgrosso

I chose 'Rulad' for a DD feature because of the simplicity in design of the plant. The colours are also superb whilst the depth of field gives a feeling that the subject will pop out.

Tepara

What really got my attention on this image is that it looks so much like The Pounamu - New Zealand Greenstone (Nephrite Jade)
The Maori word for greenstone is pounamu. They call the South Island of New Zealand Te Wai Pounamu, meaning The [land of] Greenstone Water. Greenstone is highly valued by the Maori and it plays an important role in their culture. It is considered a taonga or treasure and is protected under the Treaty of Waitangi.

Greenstone is a very hard stone and must be worked with care and patience. Often diamond tools are needed to carve it, and turn it into beautiful Jewellery, in traditional Maori designs.

Because greenstone is so hard it has been used as an alternative to iron in axes and similar hand tools. The Maori club, the mere, was often made of greenstone. Greenstone artefacts were often given as gifts to seal important agreements.

The image I have suggested as a DD, looks like it could easly beone of those above just hanging in the tree.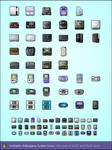 :thumb106861123:

:thumb122881147: The BerlinerSick of writing about the pianist,
she leaves for Berlin and makes her
home next to the absence of a wall
She contemplates the American Embassy
and changes her cigarette brand
She sets out walking
and considers percentages of lives,
eats alone, begins to consider meat as flesh,
removes paintings from their frames
and in their place hangs mirrors
Calling home small voiced
she asks after family and friends
politely, washing dishes as she does so,
the phone in the crook of her neck
She makes no friends, does not make love,
resents nothing and leaves no
holes in people's lives

:thumb124792885:

Saturday, June 20th
with comments from
TazzyDee
and
JacquiJax
:thumb124816993:
TazzyDee

To be honest, my reasons for that particular DD were REALLY simple. i think she makes a Joker on par to that of Jack Nicholson and Heath Ledger! i've seen so much fan art and interpretations of this character on dA, and this is the first one that has truly interested me. i find it so much more than just a tribute, she has taken the character and created real atmosphere, by using so little information. Framing is very important i think, and cropped the perfect amount of information to make me want to see more of the iamge. Great make up and expression too! Basically, bottom line - her efforts deserved it.




JacquiJax

What I liked about this picture was the optical illusion that almost looks like a trick... its the magic involved on the photo, the delicate way that is composed! Everything!

Everyone's Claustrophobic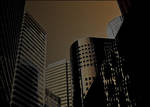 Everyone's claustrophobic.
Different people react with varying degrees of intensity, but no one is truly immune to being enclosed. It is the human spirit that drives it; freedom, liberty, control and power; these are the desires that propel people to action, the desires to take flight, to flap ones arms knowing that one's fingertips won't brush any boundaries, to think forward in time and know with clockwork precision what plans you have for tomorrow; and when these things are out of reach then frustration and terror overtakes the soul.
The enclosures that steal these things need not be iron grips. One need not be ensnared in straight-jackets and jail cells, or in stone rooms no bigger than one's figure. My enclosure was a tropical island, and I was its population of one. I fell and awoke there, and everything but my broken body was destroyed. I crash-landed on the unknown island with no means of escape, and I was bound to it for three years.
&
:thumb124223893:

:thumb126459384:



Sunday, June 21st
with comments from
bQw
and
featKae
:thumb126001757:
bQw

There's loads of visual interest, starting with the man. He has tons of character. Then as your eyes move around, the woman reveals herself, adding a sense of mystery to the overall image story.

featKae

I love the face of the guy in this photo. He looks so desperate, taken his head between his hands and sit there. And also the environment makes him more sad. The old stairs, doors, windows...

And also the woman inside is a mystery, could be his mother, relative, someone related to him. Maybe he is waiting for him behind the bars.

:thumb126083962:

:thumb47751590:

:thumb97066915:


:thumb117170148: :thumb118302572: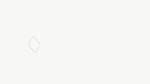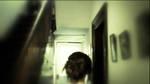 :thumb125770200: Deep Space V2 by aRchAng3lZz Wake Up by LightDisciple
coralie by bastienmillan Birds and the Bees by OhSadface Beach Cutie by subvirgins

This week's News brought to you by
Timothy-Sim