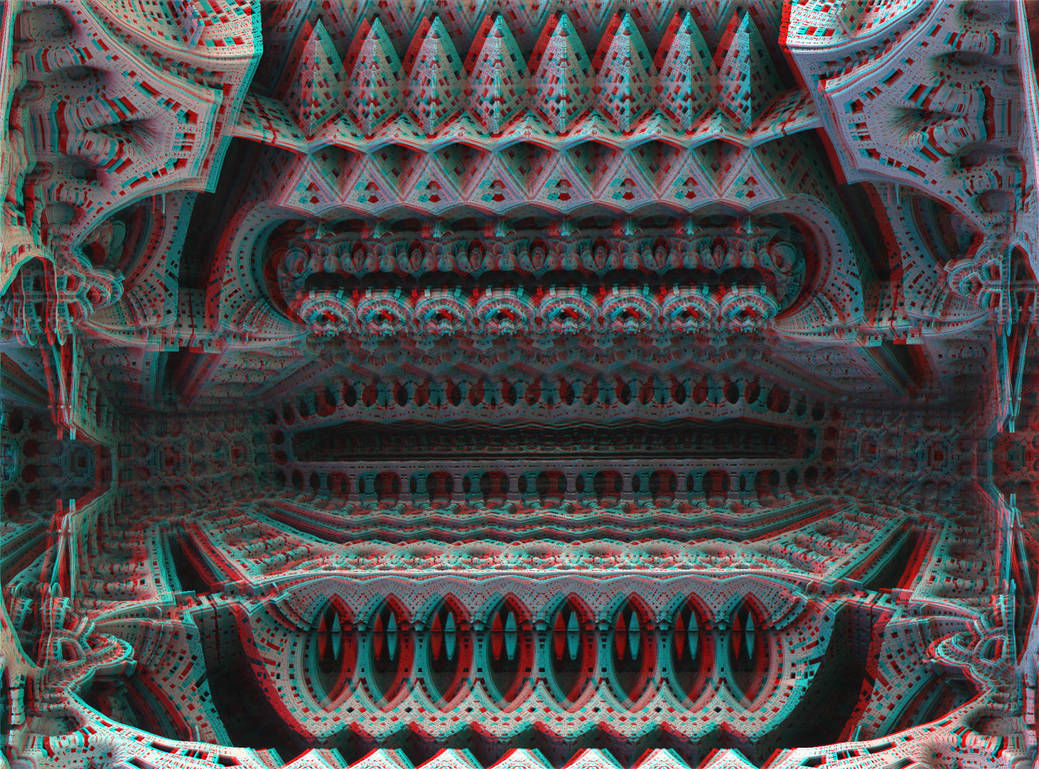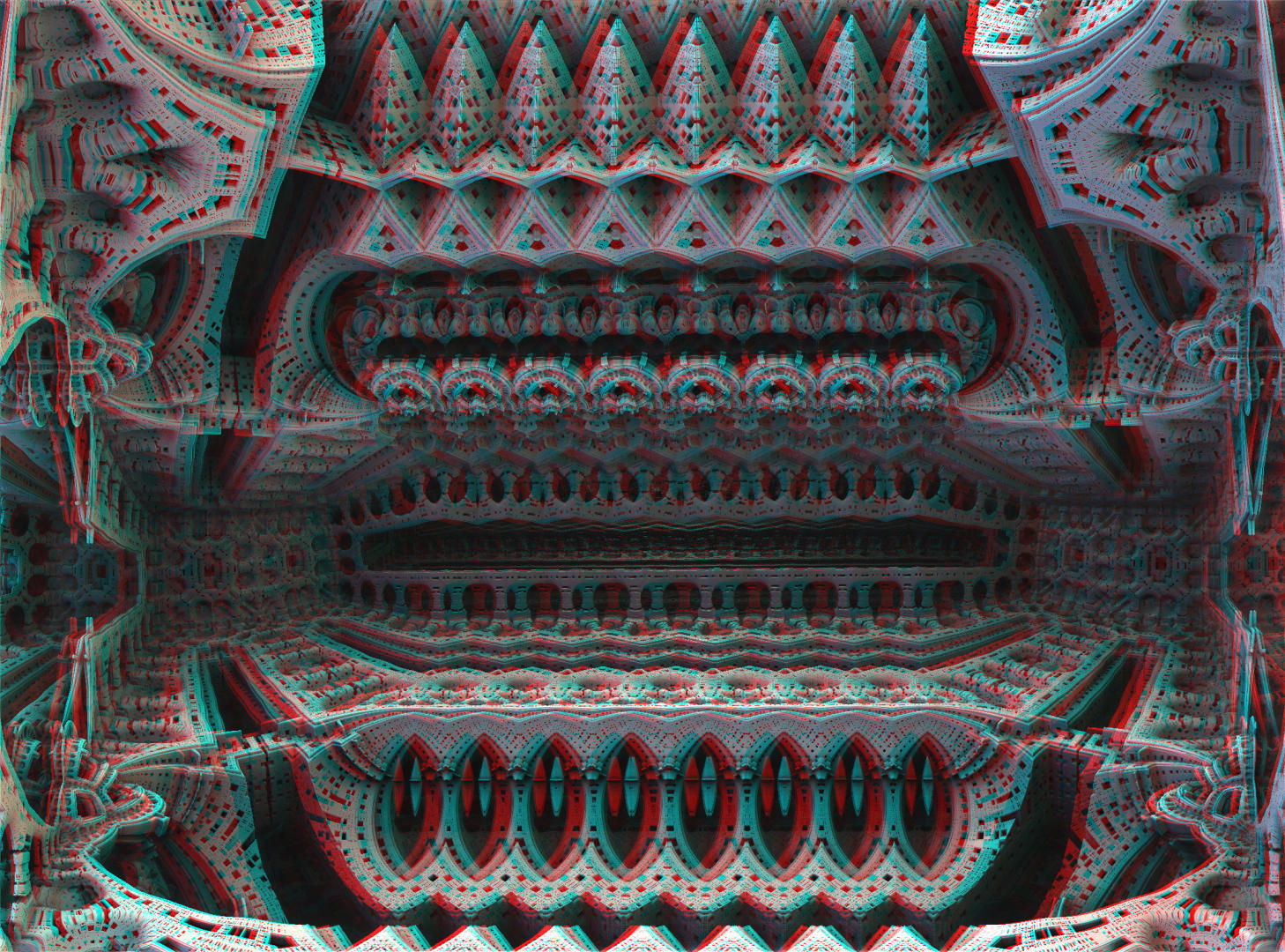 Watch

I can never hold on to a pair of those coloured specs. I wonder what it would be like free viewing through those.
Reply

All my stereo mandelbulbs are created as separate left and right images. I just use the anaglyph format here because it is the easiest for people to see. You can look at a gallery of some of my mandelbulbs on my personal website here
[link]
I use an HTML5 stereo viewer that lets you choose from a variety of viewing options including parallel and cross side by side, interlaced, 3DTV (the SBS50 button), several different anaglyphs, etc. If you need an explanation of any of the buttons let me know.
PS - you can't freeview through anaglyph glasses, but if you send me your mailing address I will send you a pair or two.
Reply

This was already a cross eye viewable autostereogram before it was anaglyphed!
Reply

Yes, there is a narrow area on the face of the two towers that can be free viewed in stereo. Thanks for looking.
Reply