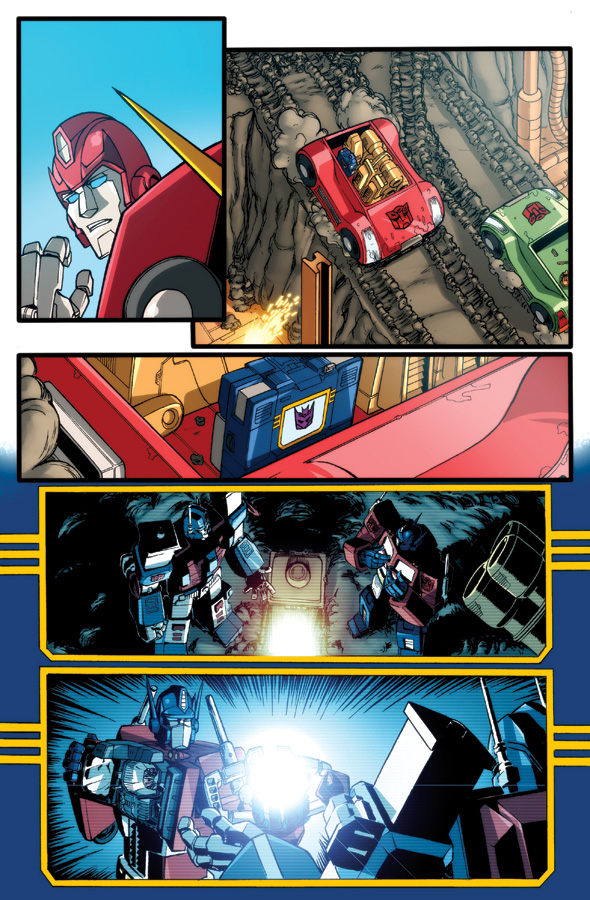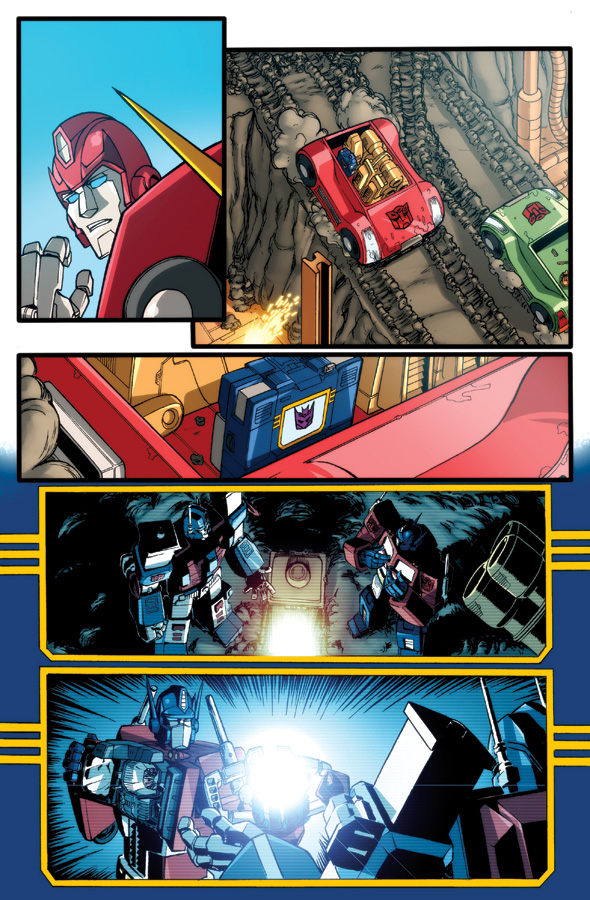 Watch
Ran across some clean jpgs I have of this little pack-in comic that came with the [i THINK it was] Australian release of TF:TM a couple years back?
Some good ol' Nick Roche + Josh colors


"Here, Prime. I think the safest place for the Transformer's greatest and most powerful relic is here in this safe in the middle of this construction site."

"Do you not think, Ultra Magnus, that the Creation Matrix, also known as the Matrix of Leadership, would be safer with the Autobot's greatest warrior? Nay, not just with, but INSIDE the Autobot's greatest warrior!"

"No, Prime. It needs to be in this really well-lit hole. Now gimme..."

"Well... okay. If you insist. Be careful though, I know you're a bit of a butter fingers and you wouldn't want to drop it. I'd die if that ever happened..."

:-P
Reply

Optimus looks slightly suspicious--like, "You'd better not get a scratch on it!!"
Reply