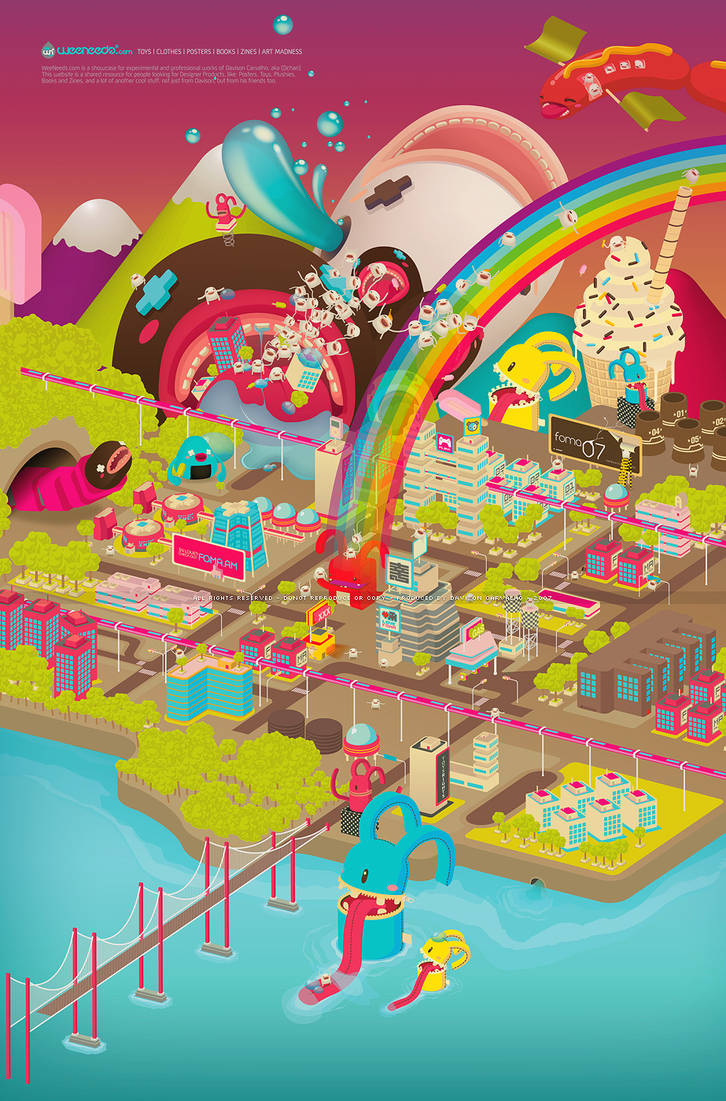 Watch
This is just a small part of an experimental BIG Illustration, for an future Advertising of our Designers Collective called "Weeneeds", This was designed and produced by Me at my Design Studio called FOMA. Cricolina give me a little hand on making the buildings.
Hope you like it...
UPDATED 27FEV 2008
All done in Adobe Illustrator CS3 - All vector, not pixel art.
I just don't post the Full City cos it's too big, ok! Sorry!
ByeBye!
WeeNeeds.com
- Designers doing Cloths, Dolls and Toys
WeeNeeds Flickr
- My FLICKR ACCOUNT:
FOMA.am
- My Design Studio with friends
Mokoboko.com
- My new Website.
Daily Deviation
Given 2007-04-20
WN CityOfCrazyDolls prewiew
by ~
dchan
... I don't really have anything 100% prepared & written as to why this rocks & deserves a DD.... Actually, I can say that it's so damn awesome that it requires no explanation. (
Suggested by SlyDante and Featured by Einion
)