It's that time again it's Discussion Time.

So with The Dragon Ball Super: Broly Movie
and the Tournament of Power arc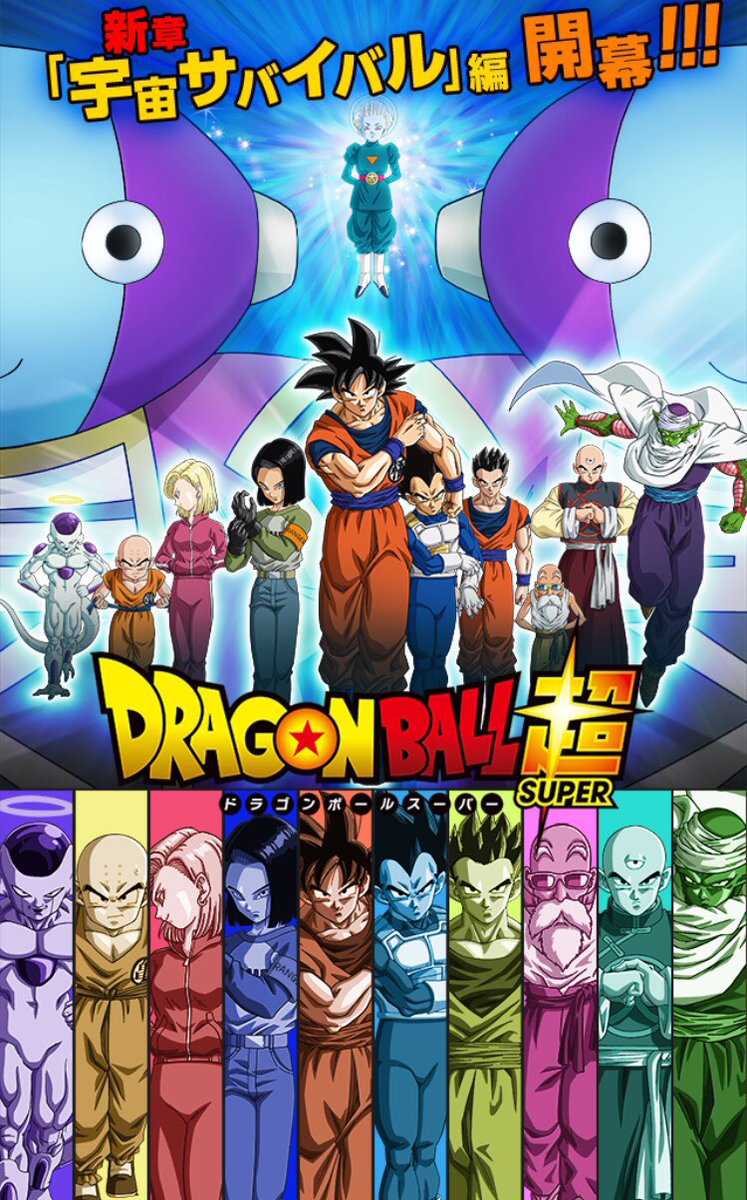 of Dragon Ball Super is still going and being dubbed in English over on Toonami.
Which I'm really looking forward to, by the way, I'm here to discuss the Pros and Cons of two of the new characters that were introduced in the Tournament of Power arc as well a the most controversial characters that some people would say have kind of divided the Dragon Ball Community. Yes, I'm talking about Everyones favorite (Myself included) Saiyan Waifus Caulifla and Kale.
Now as you may or may not know I actually love these two despite their problems, However, When it comes to these two in the fandom you either like them or you hate them, and sometimes you may like one over the other give or take. For this discussion, I'm going to be dissecting the Pros and Cons of both their Anime and Manga counterparts.
Note. 1: This is all just my own Opinion. If you like these characters or don't like these characters that's fine.
Note. 2: I'm not a Power-Scaler, well not a full-on Power-Scaler but I will talk about the power scaling problem between these two so keep that in mind.
Note. 3: I'm also going to be covering their Fusion form Kefla into the mix as well.
Note. 4: For those of you who have not Watched the Anime or Read the Manga version of Dragon Ball Super there will be
Spoilers
so read with caution.
Without further ado strap yourselves in because this gonna be a long one.
Anime Kale
Pros
Her Design is pretty cute as well as her personality.

Dawn M. Bennett's voice really nails Kales shy nature I can't wait to hear her voice fully in the show.
Yukana Nogami The Voice for C.C. from Code Geass is Also great as Kale in Japanese.

I love the sisterly relationship she has with Caulifla.
Kale's character and character development is very relatable.

Her fighting alongside Caulifla against Goku was great.
I ship still Broly and Kale together even though their not from the same universe or have met each other in the official Canon.
Cons
It's never explained as to why Kale is so insecure about herself.
Kales Japanese Screams can be quite irritating at times.
The Dialogue for her talking about Caulifla almost comes off as bad Yuri teasing.

Her Legendary Super Saiyan Form is just a nod to Broly and nothing more.
People keep saying she's a bad version of Hinata from Naruto.
Her controlling her Legendary Super Saiyan form happens way too early.
Manga Kale
Pros
I think Kale looks cuter without the lipstick on.
We get some backstory on her.
The design of her Legendary Super Saiyan form is pretty cool. compared to the Anime's version.
Cons
Her Backstory is told to us rather than shown.
Kale's Legendary Super Saiyan Form is way to OP, in fact, it's more Op than her Anime incarnation, please Nerf.
The Explanation behind Kale's Legendary Super form makes no sense
Legendary Super Saiyan form is no stronger than that of an Ascended Super Saiyan/ Super Saiyan third Grade???
She takes out Universe 2, 3, 4, and 10 way too early and so easily as well as before they got a chance to even do anything.






Anime Caulifla
Pros
Her design is cool and pretty practical.

Elizbeth Maxwell knocks it out of the fucking park and I can't wait to hear her voice later on in the show too.

Yuka Komatsu the Japanese voice for Phosphora from Kid Icarus Uprising does a great job voicing Caulifla in the Japanese dubbed.
despite being Cocky and Brash she does care for Kale and her Teammates.
I love how she's a supportive Big sister to Kale.

I love the Mentor and Student relationship between both her and Goku. (PS I know Goku's already Married but I still Ship them)
She's the First Canon Female Saiyan to Go Super Saiyan.
Cons

The Idea of the whole Back Tingle Feeling as the a means to turn into a Super Saiyan.
The Power-scaling between both her and Kale is questionable most of the time.
I think some people give her too much flack for being overly Cocky.



Manga Caulifla
Pros
I like how she's a novice when it comes to her Super Saiyan form.
Her Fight with Frieza is probably the best fight in the whole entire Manga version of The Tournament of Power Arc so far.
Cons
They say that She is a fighting Prodigy but the Manga doesn't really do much to show/prove that fact.
We never really find out what's in it for her when it came to Cabba Teaching her how to go Super Saiyan.
Caulifla doesn't acknowledge Kale's power or her Loyalty.
Caulifla treats Kale Like a Minion instead of being her Protege.
She doesn't acknowledge Goku or Vegeta's Super Saiyan Blue powers.
She and Goku don't fight let alone talk to each other in the Manga.
Caulifla gets treated like a Punching bag in the Manga.






Anime Kefla
Pros
Kefla is THICC as Fuck
Her design is really Cool, Sexy, and Badass all at the same time.
I Like how unexpected it was for Caulifla and Kale to Fuse.
She's fun to Play as in Xenoverse 2 (Hey, Arc System Works Please put her or Caulifla and Kale together in Dragon Ball Fighterz for Season 2 DLC please!? That would be cool! )
Her fight with Goku as well as Ultra Instinct Omen Goku was one of the best fights and Highlights for the Tournament of Power arc at least for me anyway.
Cons
Manga Kefla
Pros
I like how the Potora earrings play a much better factor in Manga as opposed to the anime plus it comes off as both clever and funny.




Cons
Kefla only shows up for two chapters of the Manga and doesn't last that long.
Kefla is somehow weaker than Kale in her Legendary Super form???
Instead of Fighting Goku she fights Gohan instead.
V-Jump Spoils the Conclusion of Gohan vs Kefla on both Twitter and Tumblr thus Killing the suspense.
They Show the fight, Cut away from the Fight, and then show the conclusion
Gohan and Kefla are somehow both evenly matched.
Despite being evenly Matched with Gohan She just gives up and accepts defeat like a total wimp.
Universe 6's Last fight and it ends in the most underwhelming way Possible.