Hey all!
I'm still kind of in shock, but had some stuff go down, & now I'm opening special commission bundle slots.
I'm going to have a few Options. Each Bundle is going to be Priority 1. I have a more open work schedule this week, so I'm going to devote my time to these commissions almost entirely.
Bundle Option A: 30$
2 Belly Busts of your choice & 1 YCH Comic of your Choice.
Examples: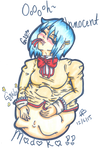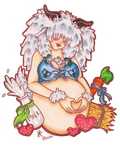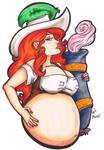 YCH Comics
Bundle Option B: 50$
2 YCH Comics, & 1 Full Color NSFW Booby Loves YCH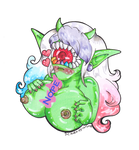 YCH Comics
Bundle C: 65$ CURRENTLY CLOSED. Stay tuned!
2
Custom Comic Pages between 3-4 panels a page
& 1 YCH Comic OR Line Art NSFW Booby Loves YCH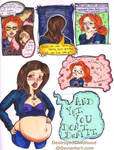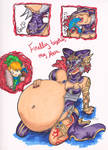 +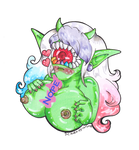 OR 2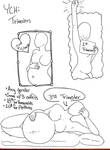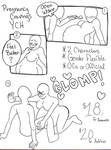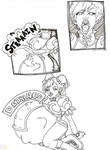 Different, but related, if you buy 5 Sketch pages (Buy 4, get the 5th free) during this week you will get to pick one for me to color as well!
Sketch Page Examples
If you have recommendations let me know! All I know is that I'm going into Hyper Drawing Mode.... I don't really feel like I should take up people's precious time with what brought this on, but if you're curious, you are welcome to note me.
I am going to have Unlimited slots for the Sketch Page deal for this week, but I am going to start with just 2 slots per Bundle until I finish them. Slots will be shown on my main page.
More YCH comic pages will be added to the folder throughout the week as well if you don't see one you're in love with now.
//something something, keep calm & carry on....
Comment below, or note me to claim a bundle! I will post to tumblr every day this week with as many updates as possible!