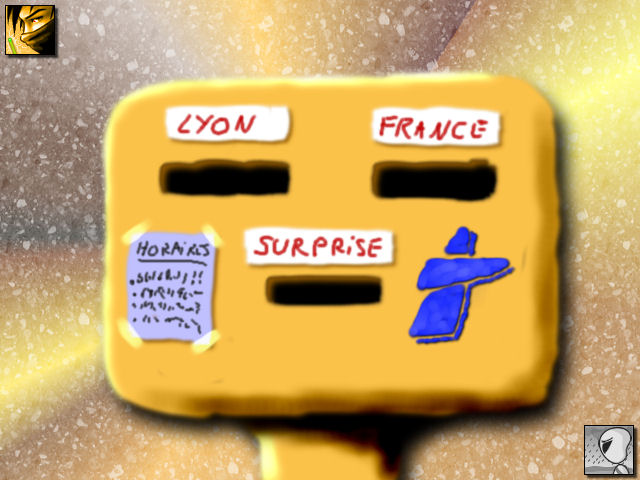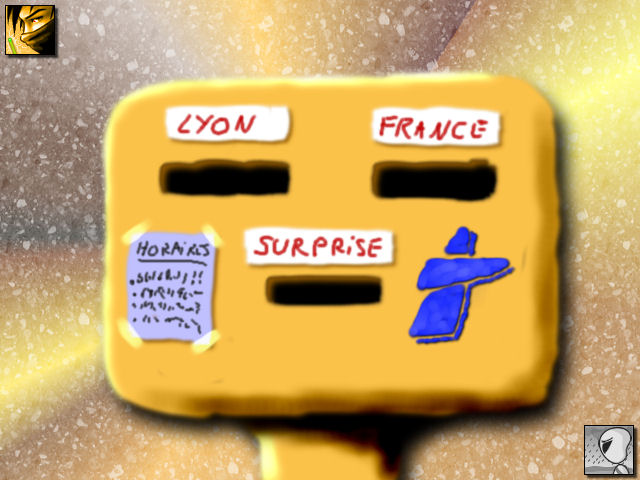 Watch
Well, todays is supposed to be Yellow day, right ?

So here is a mail box, a french one, there are yellow... actually it is a 30 minutes graph competition entry made in march 2003, the subject was "Destination surprise".

I wrote "remixed", because the original didn' had the Spyed and Jark icons in it... and march 2003 is the moment I joined DA, this deviation will perhaps be my last on Deviant Art, because I feel really annoyed by all this *sad* story that happens in the top management.

So well, I added a Yellow Spyed, yellow because he stole the magical probe... and a greyish Jark, that without his probe lost his power.

I do now know how the story will finish, but I hope it will finish well for everybody.

Good luck whoever is right in this whole thing: I don't know Spyed, I don't know Jark (I seem to remember I got a note exchange with him few years ago, but that's it), so well I don't really care.