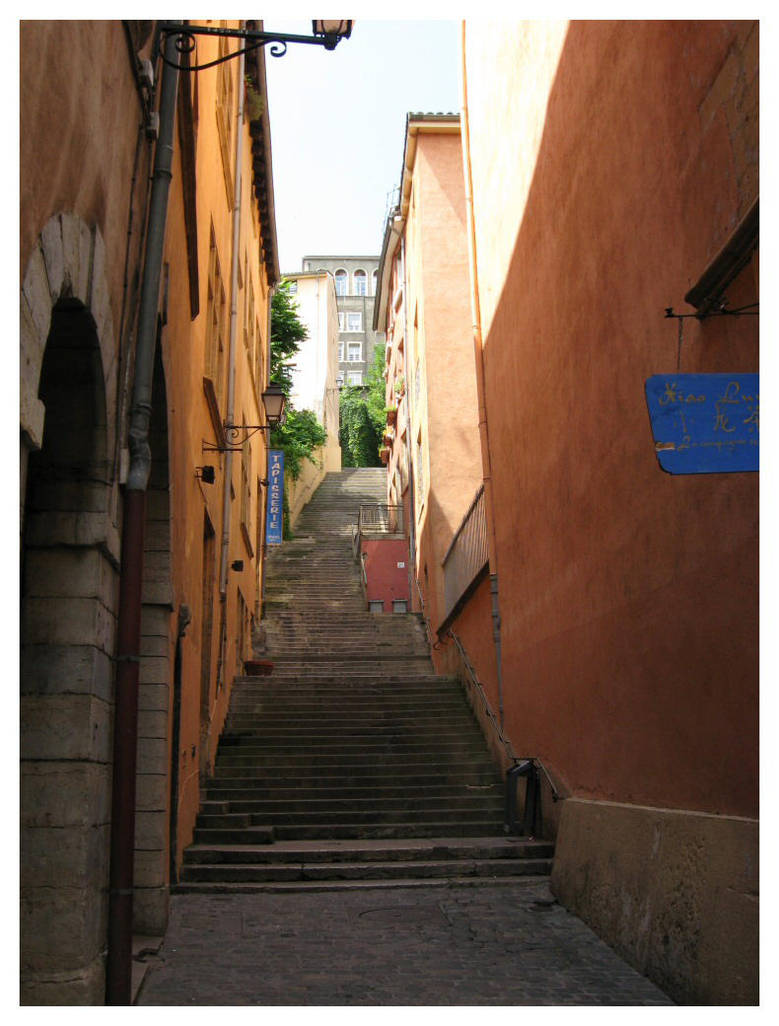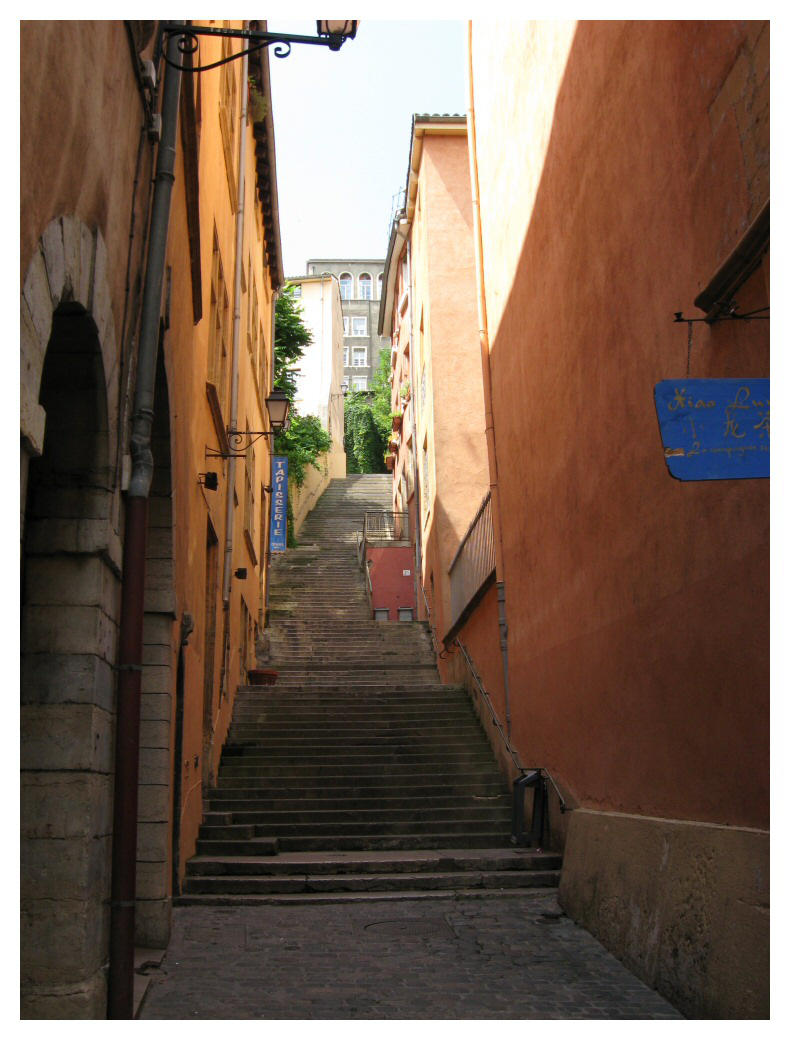 Watch
This photo was taken during summer holidays in Lyon with my brand new Canon PowerShot A570 IS.
It's badly framed, but I decided to put it anyway because I like the contrast between these orange walls and the blue shop ensigns.
The place is the western part of Lyon, the old Lyon, quartier Saint Jean, when we were looking for "traboules"