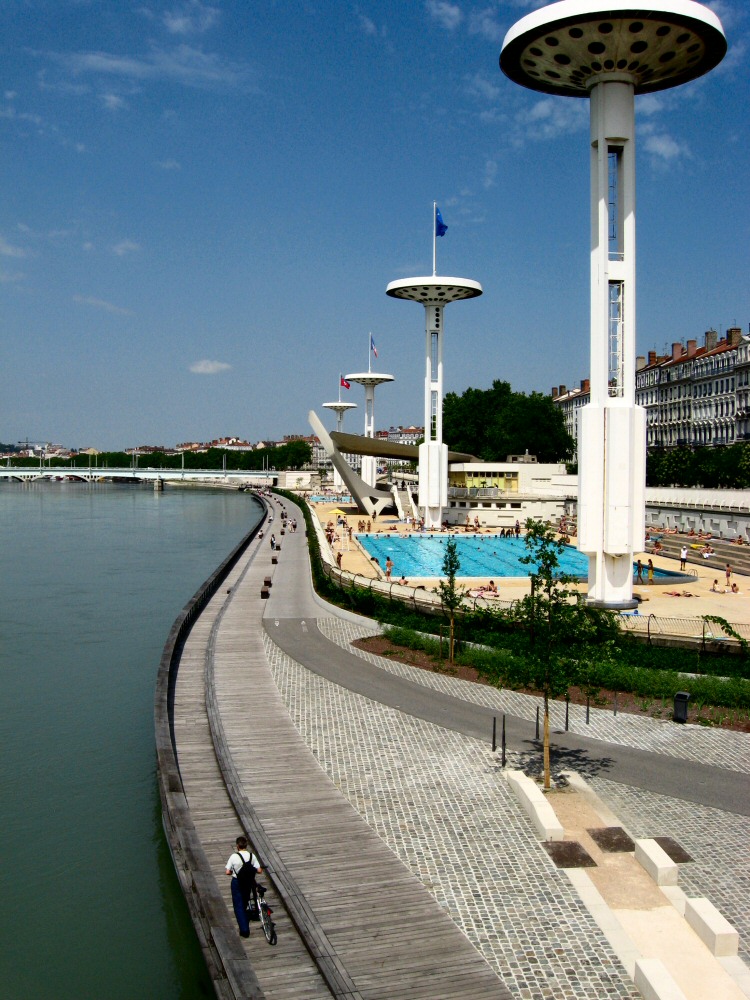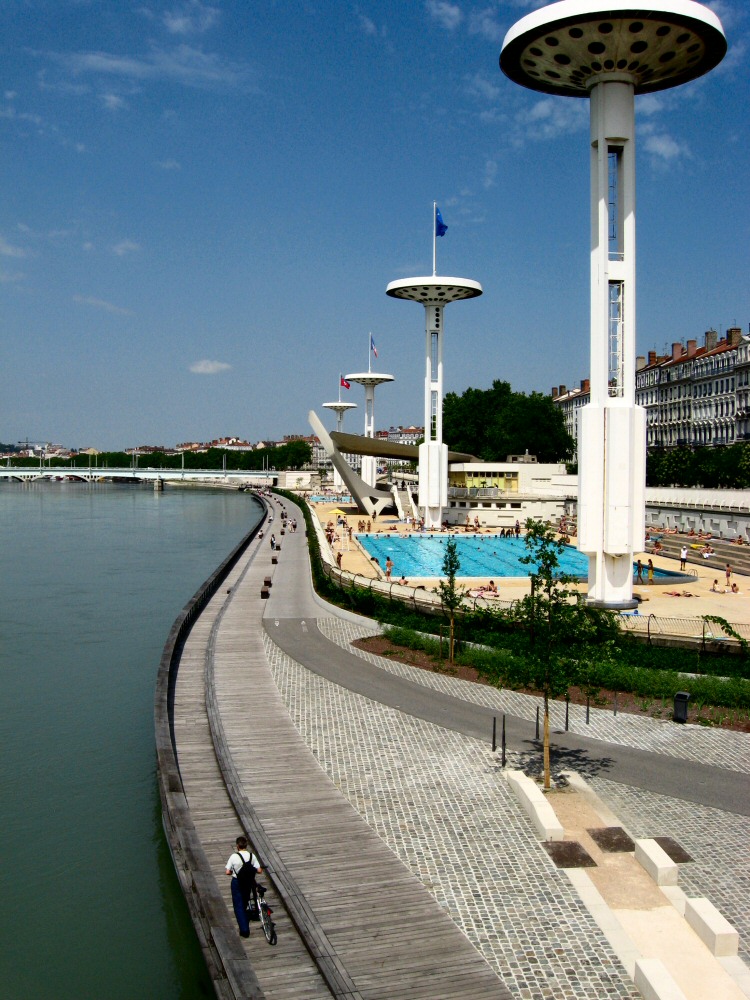 Watch
Another photo taken during the summer holidays in Lyon.
I have to admit that since I left France, a lot of nice things have been done in this city.
This particular place is the 'Swimming pool of the Rhône', and is a quite old open air pool, which used to look like a very strange 'modern' (was probably when it was built), incongruisity on the borders of the rhône river shore line.
Now it's quite nicely integrated with new places to walk, bicycle, roll, play.
Extremely nice to get there when it's sunny