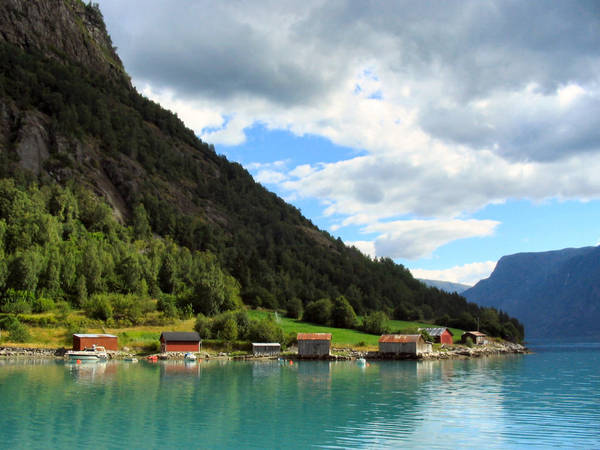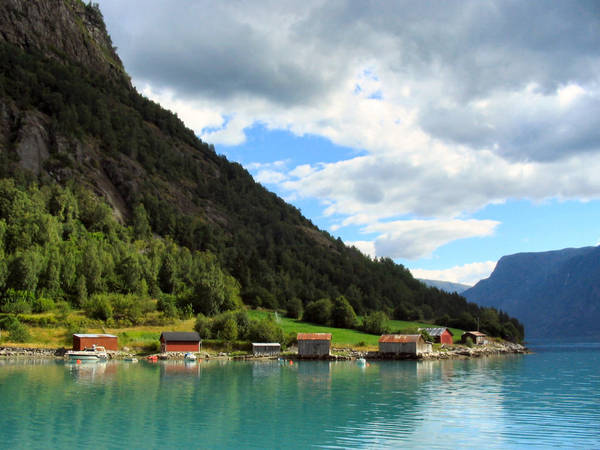 Watch
The photo was taken in Fergen, between Solvorn and Urnes.
(Urnes is well known for it's very very old "stavekirke" - wooden church)

This part of Norway it full of incredible landscapes, you should really come around and visit !

Itīs a impressive location, and the houses, they seem like miniatures in a model. Canīt imagine what it looks like in real life.
Reply

It _is_ quite impressive. Still, I'd have to say that my favorite part about this picture isn't the hill, but the wonderfully turqoise water. I guess it's the contrast between the mellow water and the more dramatic background that really makes the picture.
Reply


I considered originally cropping the top part of the mountain, but I kept it this way to underline the scale of things. These tiny brightly coloured buildings between the dark bare mountain and the incredible water

Reply

lovely view

Reply

Amazing shot! I've always wanted to see the church there, & this picture gives me even more reasons! Just wow!
Reply

Thanks a lot

The church is nice, the view from the heights where the church is localed is great, and the whole area is just plain "whaooowa" (or something like that)
Reply