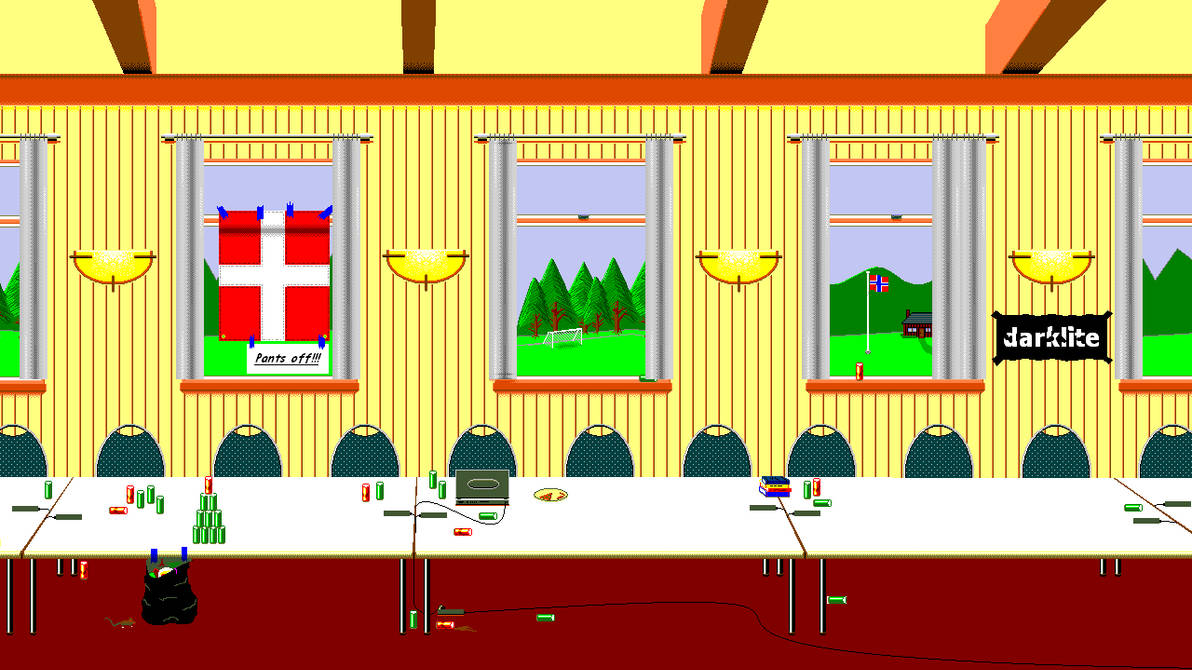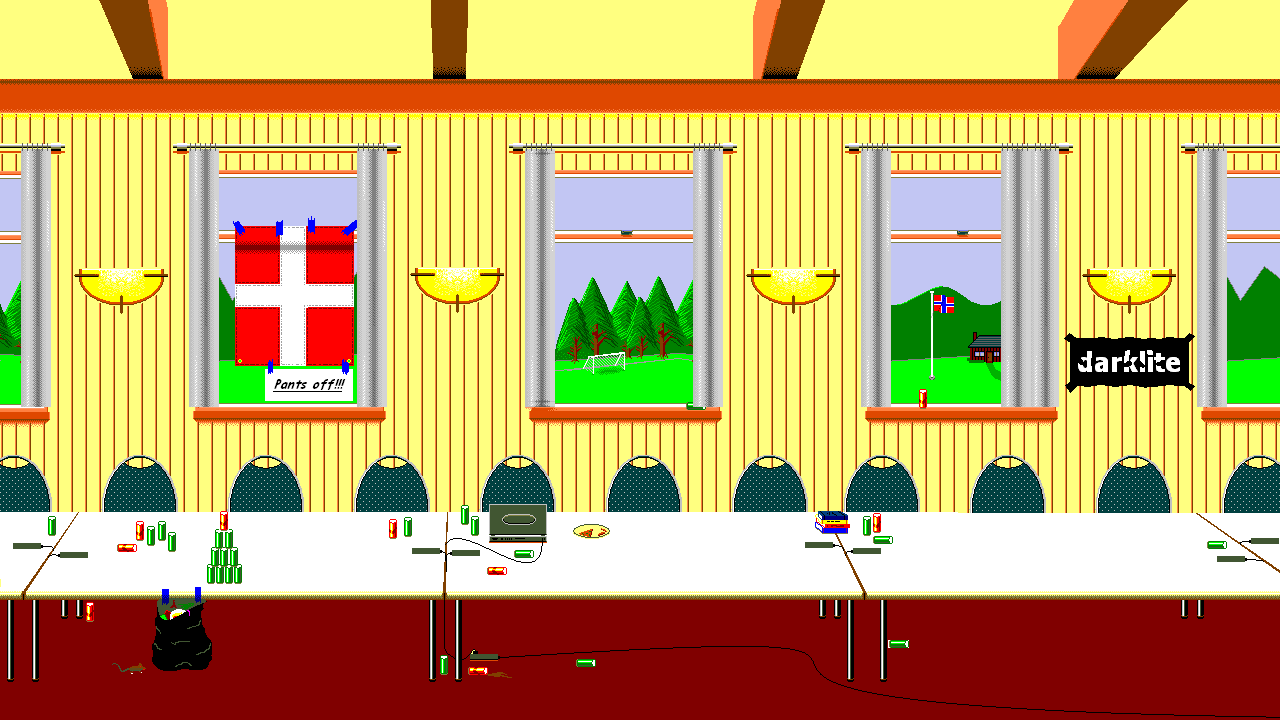 Watch
This picture was made during the Friday afternoon when arrived at the Solskogen demoparty, this is my entry to the MS Paint competition.
Rules are simple: 1280x720 pixels, BMP format, use MS Paint and nothing else. No scans, no photos, no filters or whatever.
I did draw that on a laptop with a trackball, and have to admit that this was not the most optimal setup, specially not being able to see the whole picture at 1:1 scale with kind of annoying.
What it represents is the main room of the party, after everybody has left. The name of the picture is a lame reference to "La Cène" (which in French is the name of the "Last Supper of the Christ" and also happens to sound exactly like the "Scene" (of demoscene) word).
Whatever, hope you liked it