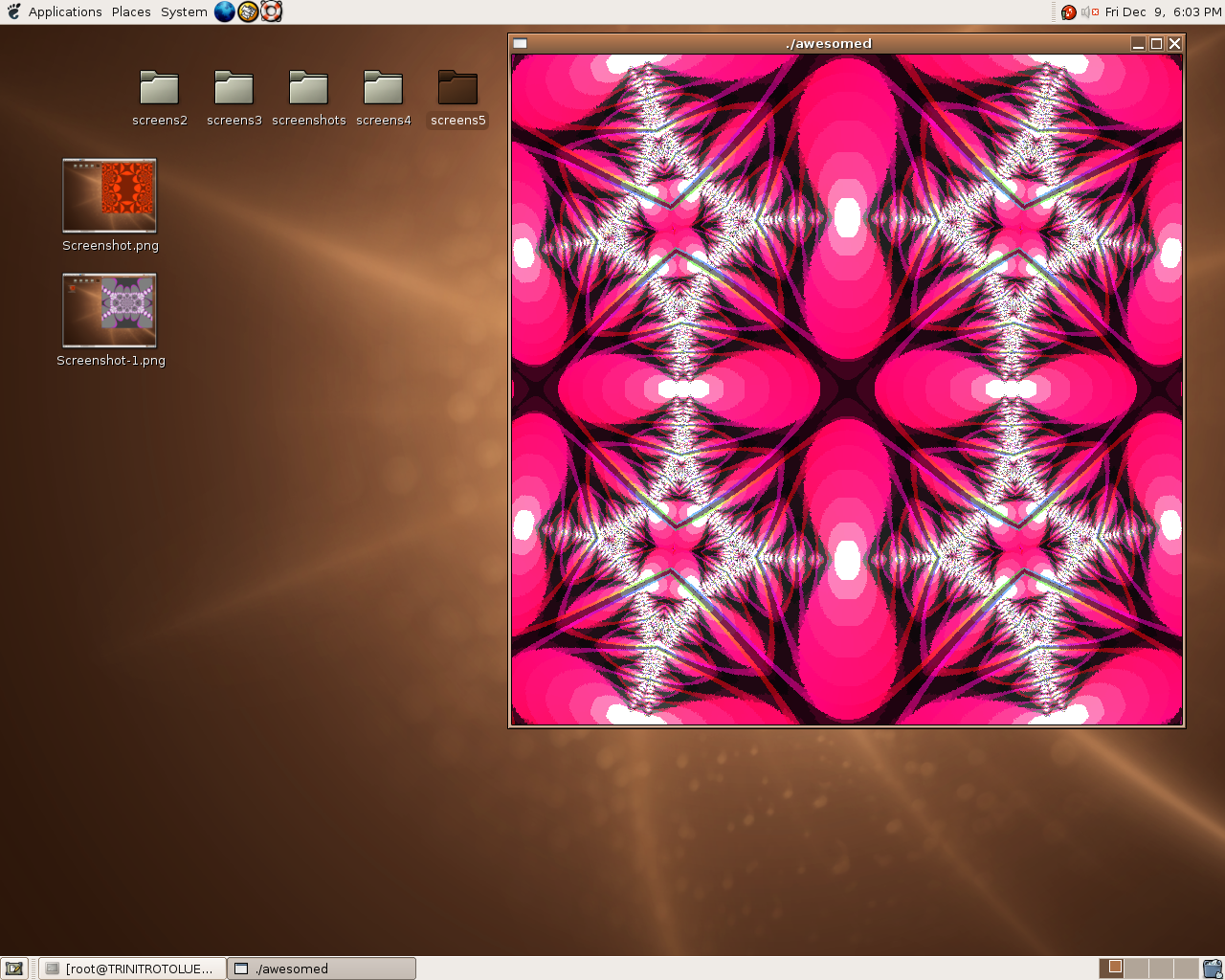 Watch
fractal made by a program i wrote

i disagree
as long as it has a fractal in it it cn be here
Reply

thanks. i think so too. eventually i'll make the program spit out actual screenshots.
Reply

that would be awsome
i knew that since you made the program that it probably did not have the ability to save anything yet
but it makes some amazing stuff

i belive that if the fractal in the image is the focus it can be placed here
Reply
Desktops belong in the Screenshots gallery.

Reply