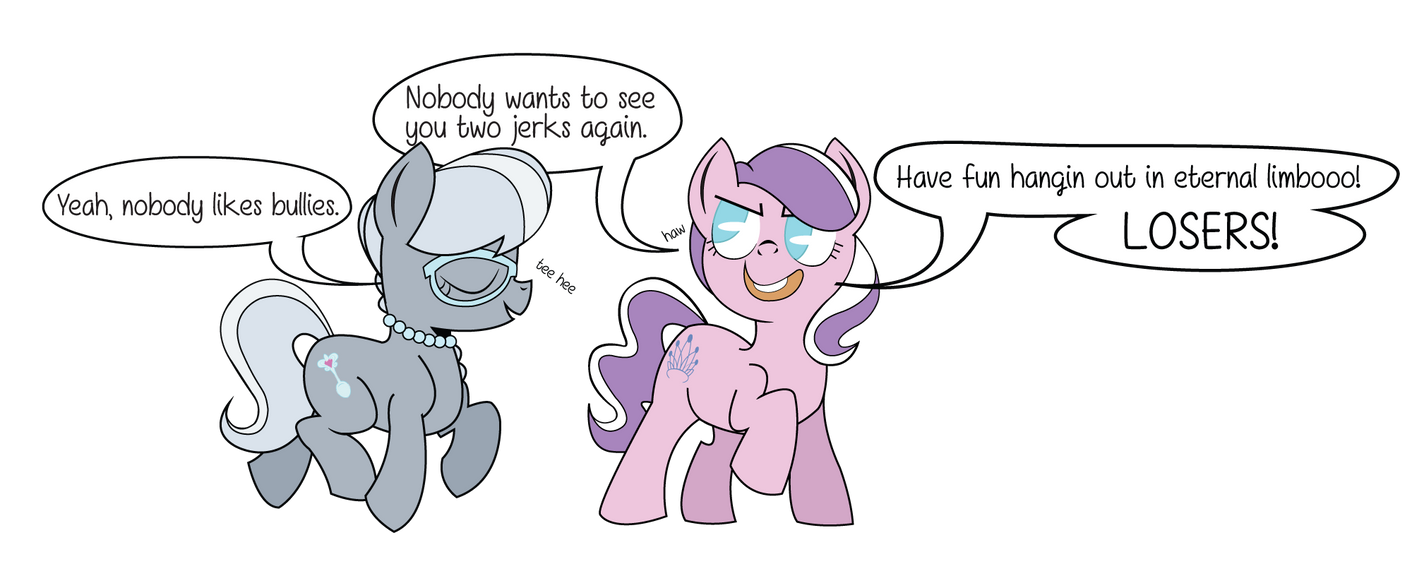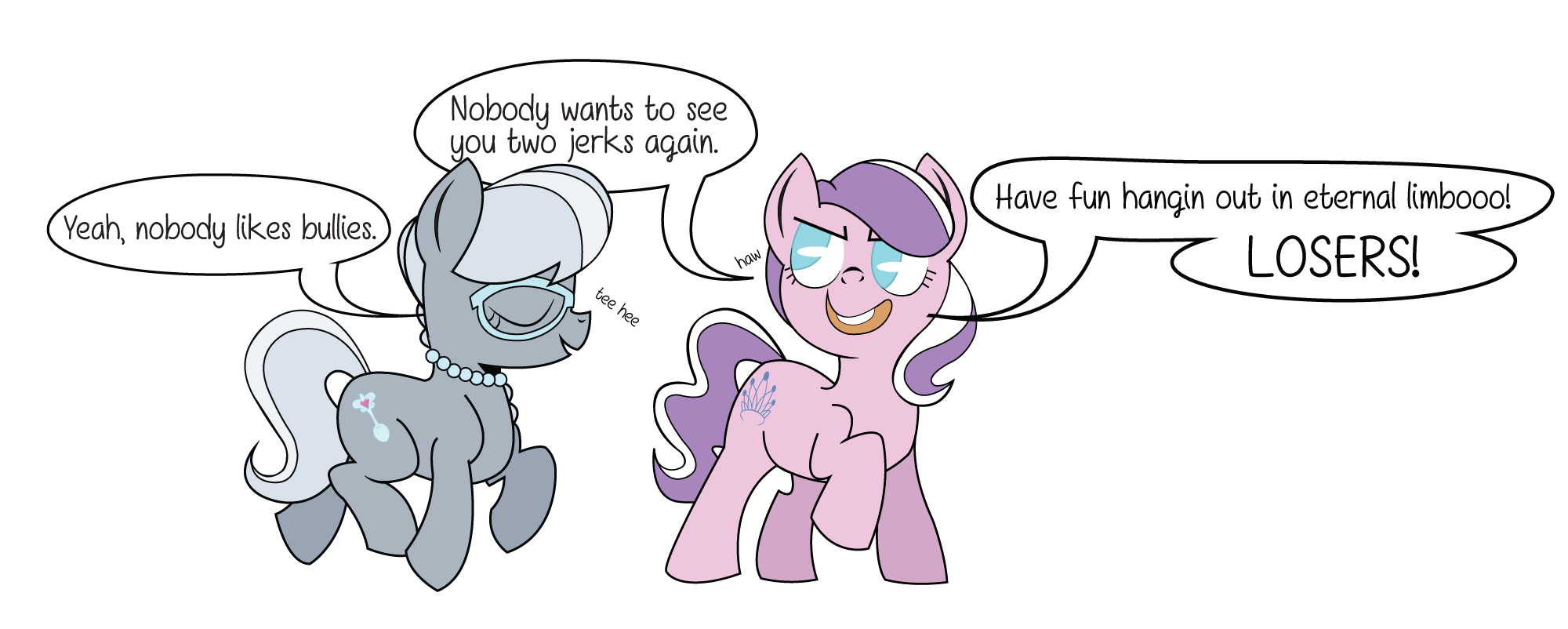 Watch
Diamond Tiara and Silver Spoon went to the same one dimensional bully school the guys went to. Graduated, with honors!
dumbbellpony.tumblr.com/post/1…
I'm oddly happy with how these two turned out in my last tumblr blog. Sometimes arting goes well, other times it goes very unwell. To the point where it feels like a good render is almost accidental.