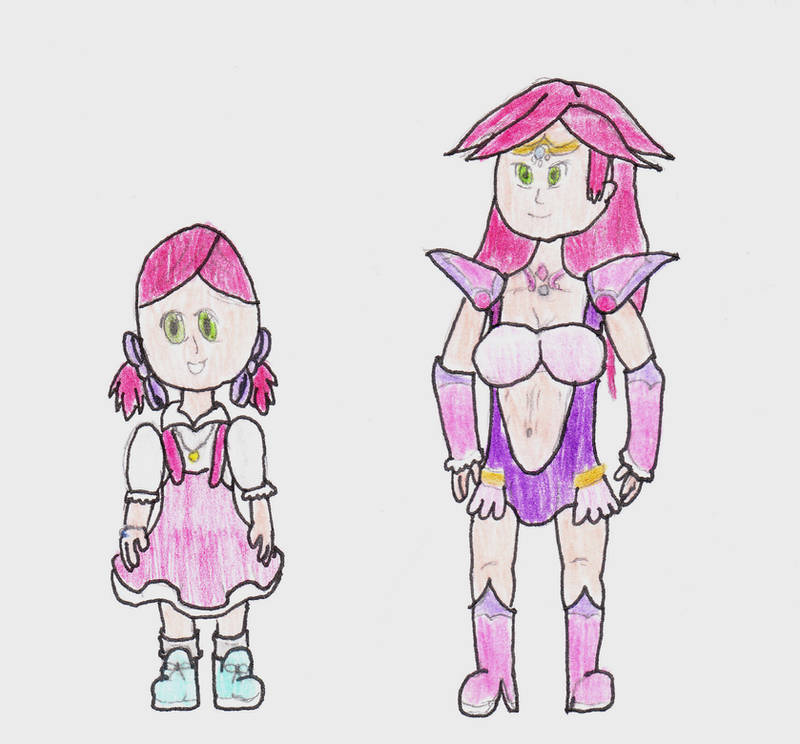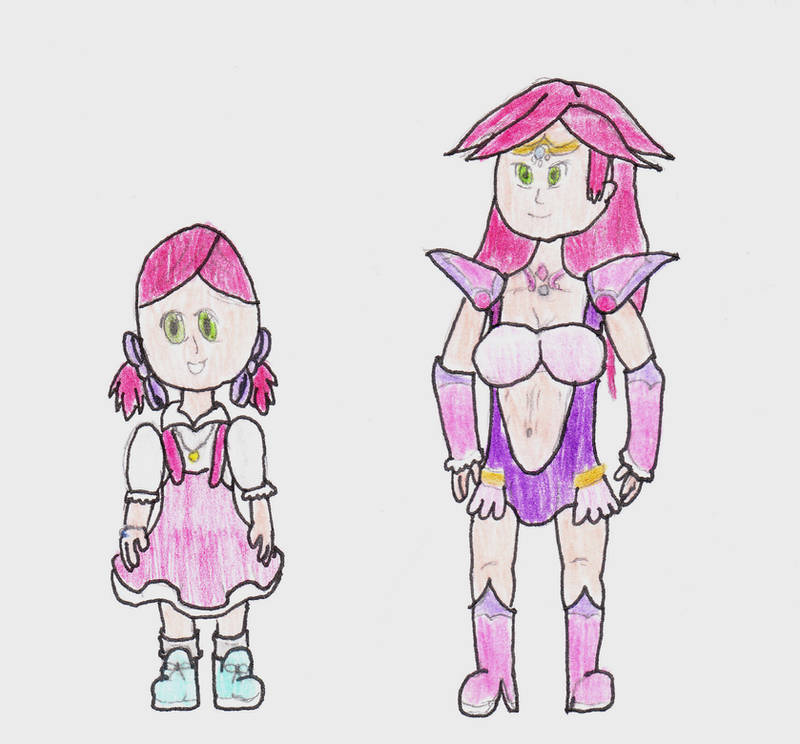 Watch
I had an idea for a story that me and
want to make. It's about a first-grade girl who transforms into a 17-year old superheroine to combat evil from another world.
On the left is said seven-year-old girl, Sugihara Sara. One day after school, she went to the toy store to buy a special stuffed animal she wanted using the money she saved up. But she doesn't know that the stuffed animal she bought was actually a magical creature from that other world. She is given two magical charms: a round golden charm to make her body grow older, taller, and a little more muscular (plus she gets a 39-inch bust); and a blue crescent-shaped charm to change her clothes to magical armor. With the combined power of these two charms, she becomes the heroine you see on the right. The great magical warrior, Magical Angie!
Hope everyone likes!