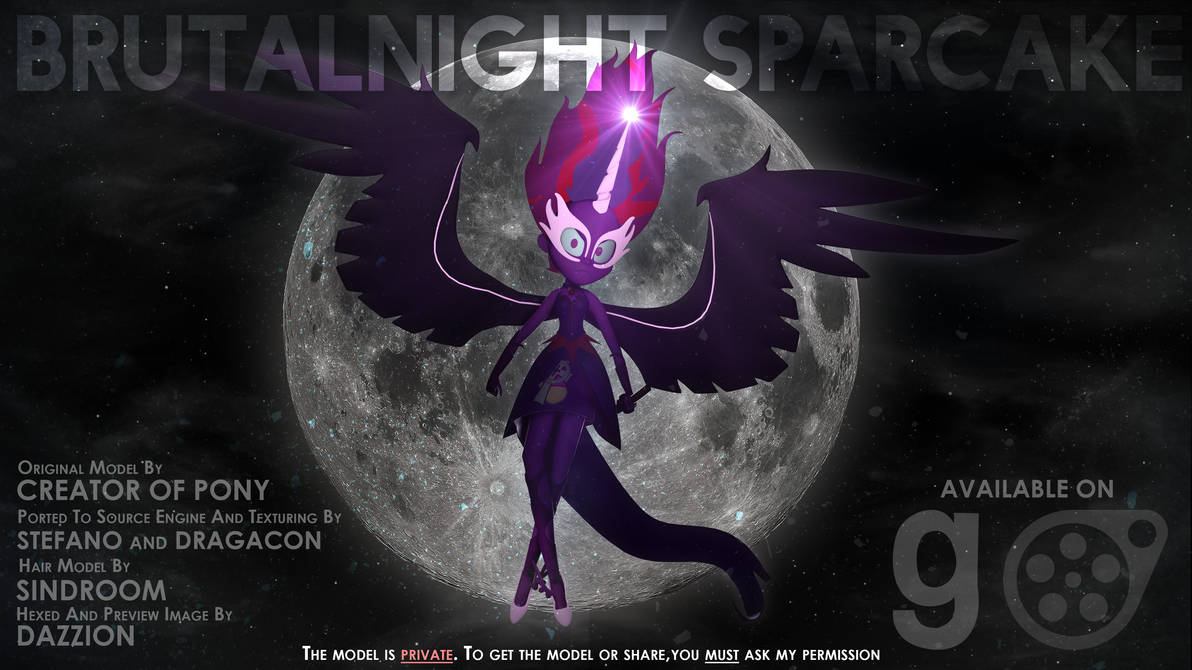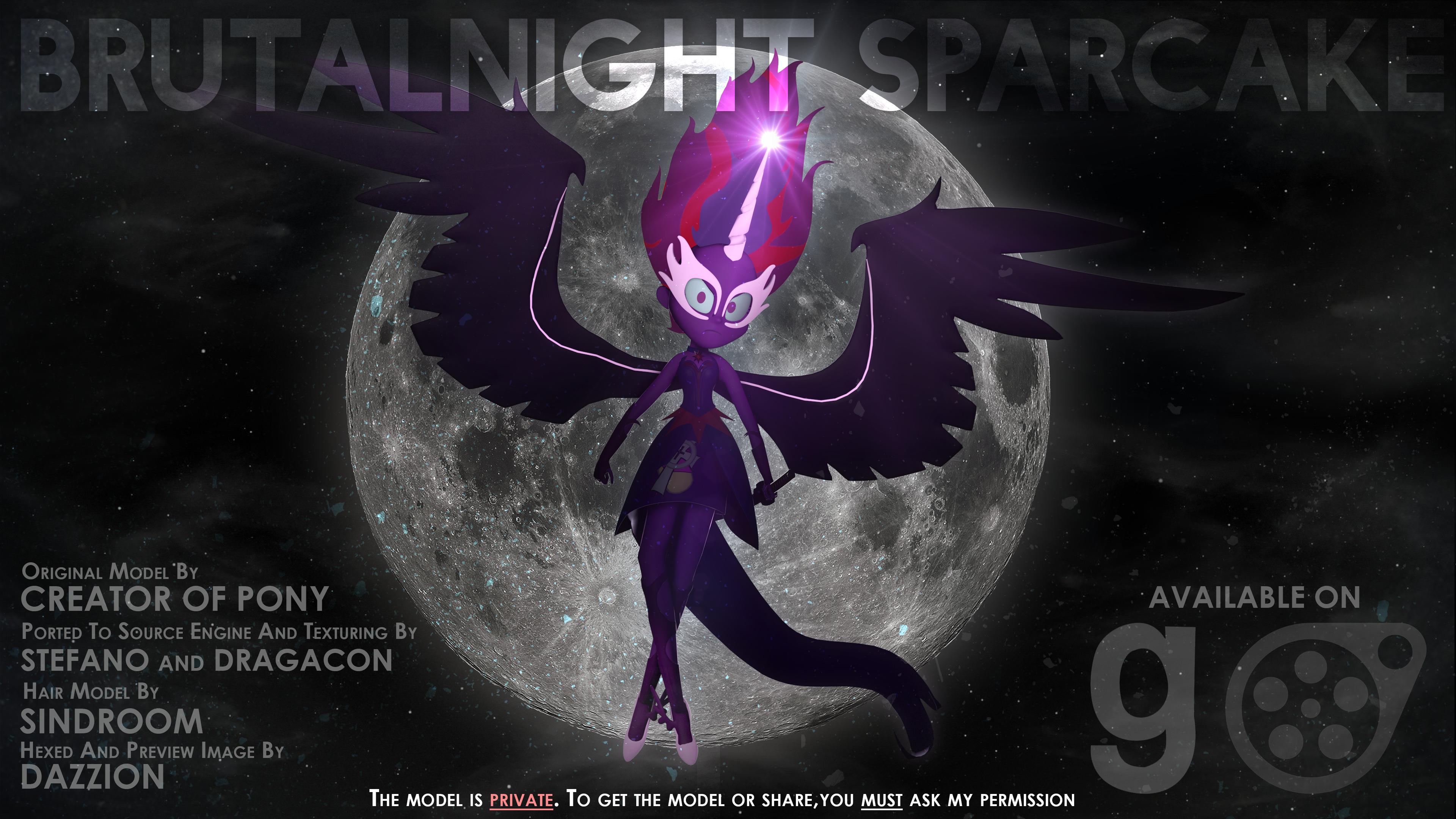 Watch
UPDATE 21/11/15 :Fixed an critical error model on GMOD thanks to TIShadster for feedback and Stefano96 for helping fixing it.
---
First things first.
This model is PRIVATE , in order to obtain it you must ask me and
TIShadster
permission in order to get the model.
I will know who have the model, and who doesn't have the model, if i find somebody that used this model without permission, a copyright strike can happen. To prevent another similar dramas happening like last one.
---
Credits
Original Model by:
CreatorOfPony
This guy made equestria girls models to blender and got to SFM. Thank you so much.
Porting from blender to Source engine (Source Filmmaker and Garry's Mod)
Stefano96
and @Dragacon and with help from
nikoiro
(Sorry
nikoiro
not adding your name to preview but its here

)
Without them we couldn't use on Source Filmmaker and Garry's Mod. Grazie.
Hair model by
Sindroom
Improving model by creating new hair, much better look compared to older version.
Спасиба

Character by:
TIShadster
Character creation and development on brutalight, spreading the horrors and bloodbaths, in source engine dimension.
Original Model
mediafire.com/download/cfg0fdu…
Feedback and constructive critique wanted