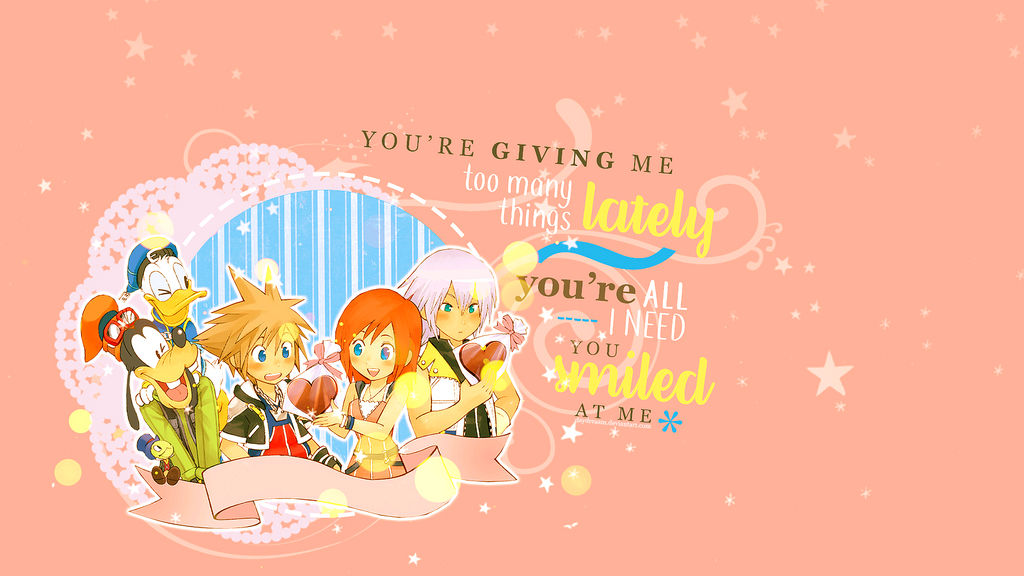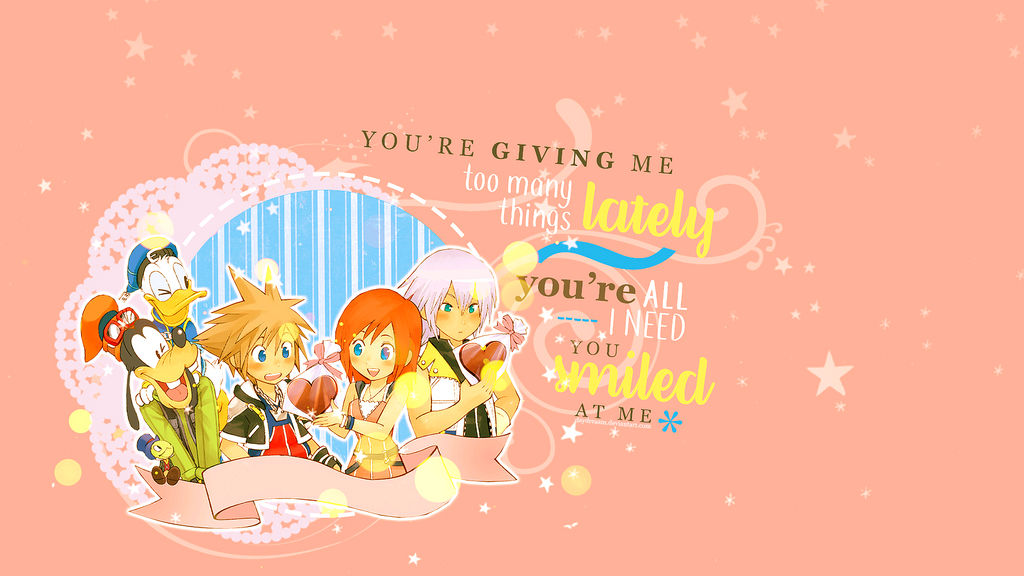 Watch
You're giving me, too many things, lately~ Utada Hikaru
Here's a wallpaper of the absolutely precious, Sora, Kairi, Riku, Donald, and Goofy from the flippen' AMAZING game,
Kingdom Hearts
.


I was inspired to make a Kingdom Hearts wallpaper after the new trailer came out (WHICH WAS SOOOOO AMAZING, OMGOSH!!!




), and then I stumbled upon this scan, and thought it was absolutely perfect since it's Valentine's Day tomorrow~

I can't decide if I like it, or not, though, LOOOL.

On that note, HAPPY (early) VALENTINE'S DAAAAAAAAAAAY~

Credits:
Hakaru.minitokyo.net/
,
redheadstock.deviantart.com
,
kabocha.deviantart.com/
,
harperfinch.deviantart.com/
,
magnifiquen.deviantart.com/
,
aaronieroarruruerie.tumblr.com…
, and
www.dafont.com/
.
(Also available on my
minitokyo
^^)
Feel free to use, but please don't claim as your own~