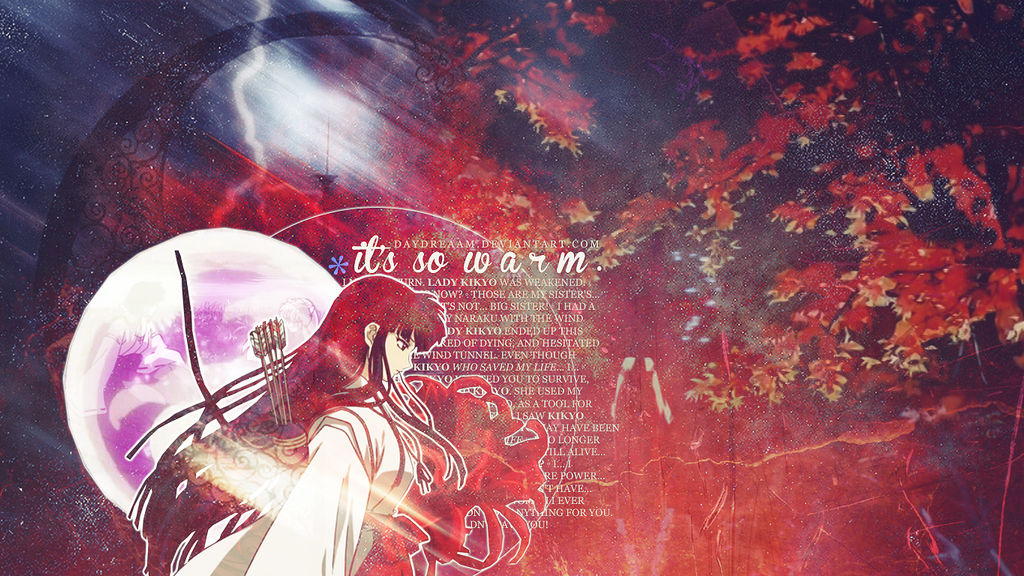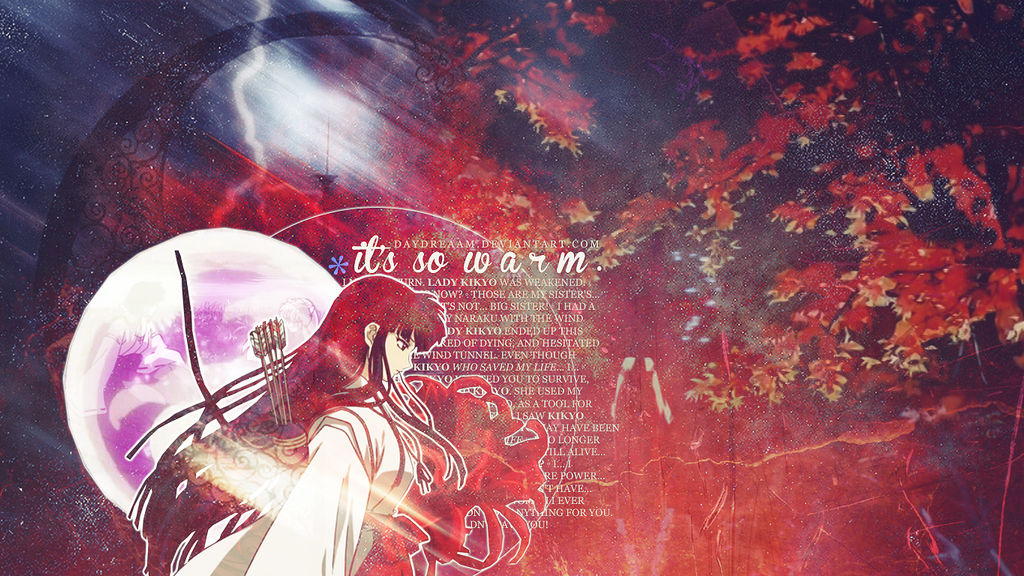 "I didn't want Kikyo to endure any more sorrow. I wanted to protect her forever." ~InuYasha.
Here's
another
wallpaper of the lovely Kikyo (& InuYasha, if you can spot him, LOOOL) from
InuYasha
.



To make this wallpaper, I had to rewatch the episode where she died (for everyone's lines), and ouf, I bawled my eyes out.

ANYWAY, I'm actually pretty content with the outcome?! It's REAAAAAAAALLY different from the stuff I usually make, in my opinion, so that's cool.

Credits:
grande-caps.livejournal.com/
,
sirius-sdz.deviantart.com/
,
Evey-V.deviantart.com/
,
zummerfish.deviantart.com/
, and
www.dafont.com/
.
(Also available on my
minitokyo
^^)
Feel free to use, but please don't claim as your own~