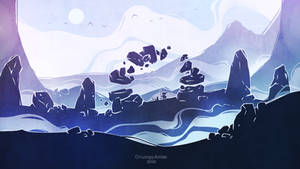 Exclusive Wallpapers
Subscribe and get a brand-new exclusive wallpapers every month!
---

Description
Another wintery one.

You can find more of my work here.

Homepage
Image size
4960x3508px 3.72 MB

Oh!
I can't quite put my finger on it, but this one feels very different from your other ones!
Mind you, I really like it! The snow on the ground is awesome (something I find really hard). But yea, something about this one stands out as different!
I'm wondering if it's because of the building having many squares? Something about this one feels very... orderly? If you get what I mean, haha. I like it, though!