Just a girl who loves photography, taking it and viewing other people's work. DA is a great place to get my fix of both.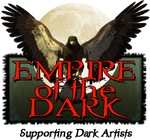 Current Residence: Arizona
Favourite genre of music: Everything
Favourite photographer: Have a few...
MP3 player of choice: My itouch
Personal Quote: The soul stands still for the photographer it chooses.