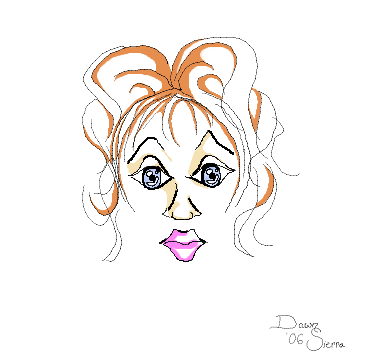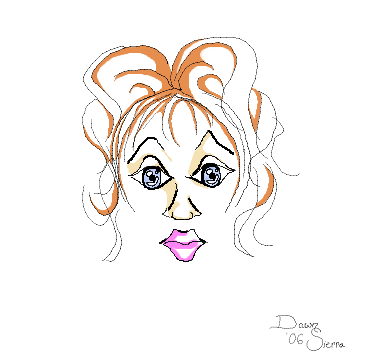 Watch
For Christmas I was a wee bit spoiled. One of my gifts was my drawing tablet.. which I love dearly. I'm afraid its been a while since I tried drawing purely 'freehand' as opposed to doing mostly pixel type art. So this has been a challenge not only in trying to familiarize myself with using the tablet itself.. but also trying to get the hang of freehand. Its not terrible good I know... but this is second thing I've drawn using my new tablet. The first was so hideously awful.. I won't be submitting it.

(Sorry if I happened to have put this in the wrong category... just didn't know where else to stick it.)
Not be used without my express permission... yadda yadda yadda... (not that anyone would want to)..

Ahh, a wee bit? That's an understatement!! I'm so jealous. That's a great start

You're a natural
Reply

Aw thanks kaytii...

I'll keep working at it.. too bad the tablet doesn't help much with pixel art which is most of what I do. Well at least it doesn't help NOW.. maybe after I get more used to it.

(Sorry for the late reply.. gaa.. been sooo busy lately.)
Reply

congrats again for your new tablet!! cool that you already find your way of using it

does this mean that you can draw bigger pixel art now?

Reply


Hey! Thanks!
I'm trying to get the hang of it but the hardest part is drawing with one hand and having to look up at the screen to see what I've drawn. Dang it would be sweet if it drew ON the tablet... but I'll get used to it I'm sure.

As far as doing larger pixel works.. hmmm.. lol.. I don't know. Maybe... I do like doing smaller pixel art though... doesn't take nearly as long.

Reply

hahaha.. yeah.. that got me too.. to coordinate your eyes and your hand at the same time without looking definitely needs more work.. but i get used to it quite faster than i thought before cos tablet is so cool!!! really works like drawing on paper

and i used to like drawing small things too (on paper, i tend to lost my orientation on bigger things and they turned out out of proportions!!)

until i use photoshop! zoom in and zoom out really helps! besides, i wanna get nice prints of my stuffs!

good luck with your practice!!

Reply