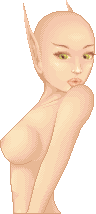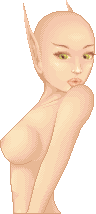 Watch
My take on stormnick's base.. I tweeked the eyes a little bit more in this version.
Pretty heavily edited by me, 100% pixeled.. and about 30 colors. I just hope Stormy is happy with it.

Stormy didn't specifically ask for me to give instruction but I'd advise checking with her before using to see what her rules may be in using it.
base by
stormnicki