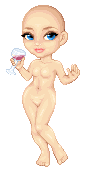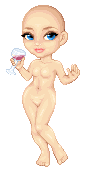 Watch
Big thanks to

for helping me ask permission to post this base edit!

First off I LOVE DNYA's work but never got around to fiddling with them. We had a little doll chat challenge to edit one of his bases and I failed miserably. I wanted to keep trying though and I think I've just about got it the best I can do at the moment. I really hope he likes it.
She's probably much too pale and needs more depth but somehow that's what I always end up doing.

This is only an edit of his base but you are free to use so long as you give credit and link back to his work.
Base by
DNYA