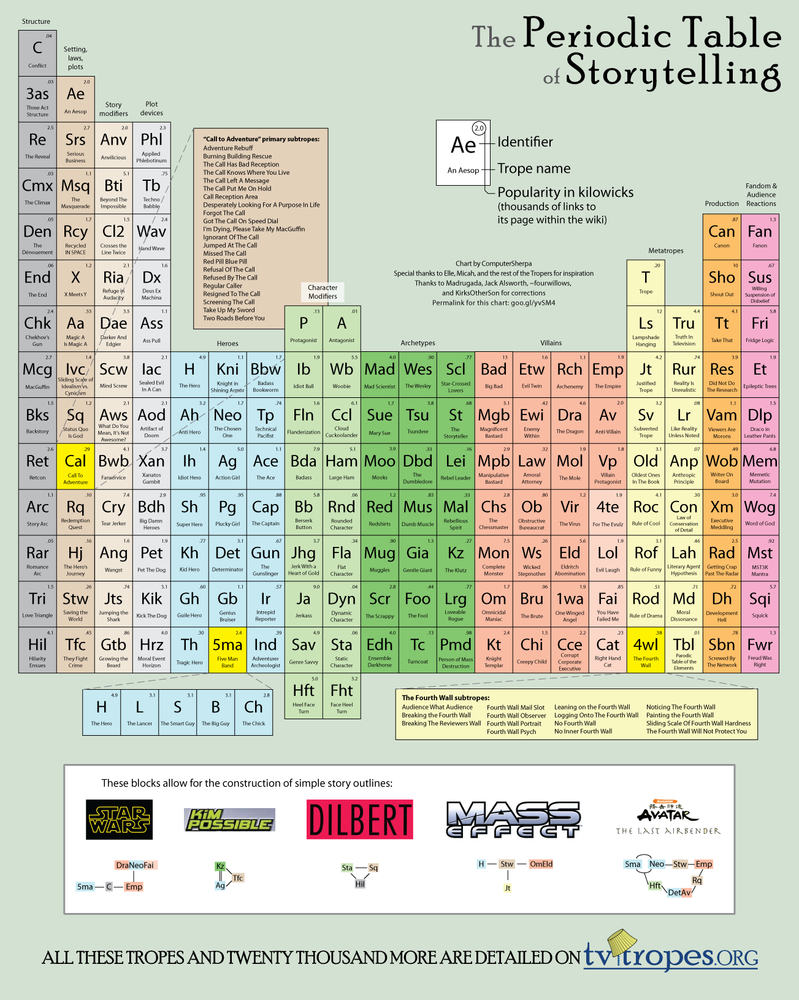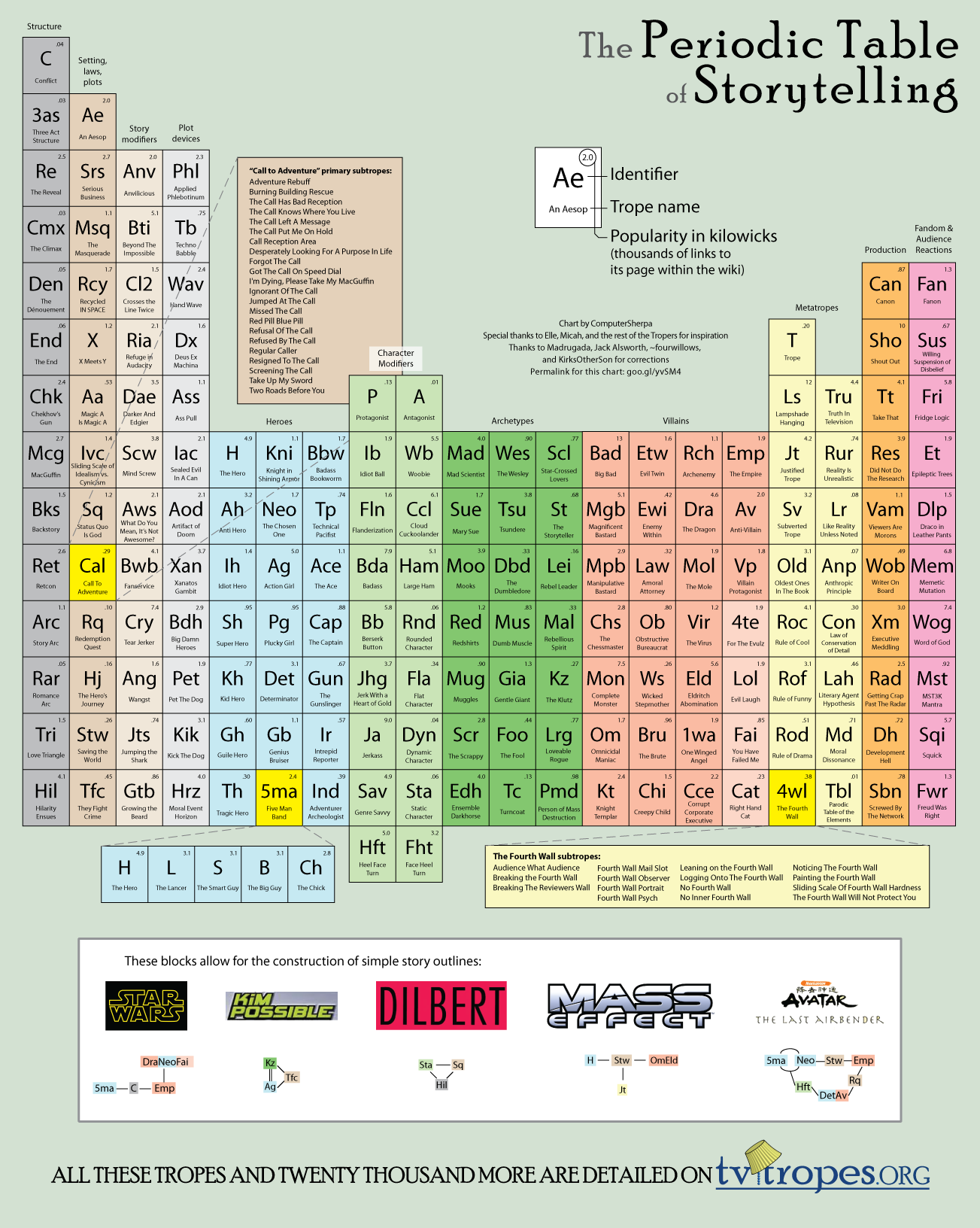 ///
Pick a few squares that look interesting or familiar. Search for them here:
tvtropes.org
Warning: you will probably not emerge for several days.
This was my final project for my Visual Design 1 class. During critique, a student suggested this could be made into a dart-board game, but Hollywood could never be allowed to play. (TVTropes has a similar idea, but without the darts.
tvtropes.org/pmwiki/storygen.p…
Daily Deviation
Given 2011-04-07
Periodic Table of Storytelling
by *
ComputerSherpa
"is an incredibly clever use of the old fashion periodic table but put in a way that storytelling enthusiasts can relate to and understand. There's a science to creativity after all."
(Suggester's words)
Also suggested by
=Jeysie
:
"Kind of an unusual pick, admittedly, but one with an entertaining concept. It rearranges the "Tropes of Legend" from the TV Tropes Wiki that covers many patterns of storytelling, into an informative and quirky outline. The little "story molecule" examples at the bottom that put the symbols into practice are just fun little icing on the cake."
(
Suggested by

EmmyIsAZebra

and Featured by Lilyas
)
You know you have a winner when you spend more time looking at something than you intended to.

Although very tongue-in-cheek and humor-oriented, this piece does indeed breakdown the many elements in storytelling, both modern and ancient, and most likely future too.

Although others have tried to do similar things before, this is the first time that I have seen anything so... elegant, so organized, and so potentially useful.

The fact that it looks very much like the periodic table of elements is a testament to technique and skill.

You sir, probably spend too much time entertaining yourself with fiction. And for that we are all grateful. Have some LOLs on the house!
The Artist thought this was FAIR
401 out of 406 deviants thought this was fair.
I was in awe of this. One of my favorite things to do on the internet is Roleplay and often plot development starts with trying to combine things we all know but in a new interesting way. You've made something here that i ADORE. I cant find an issue with it other than some of the colors are a little too close to each other and it can get confusing in that nature. I would also look into the abbreviations and see if there's anything you could change there to make it easier to read. my friend and i have already found it useful and i hope you continue to make more.
The Artist thought this was FAIR
170 out of 171 deviants thought this was fair.