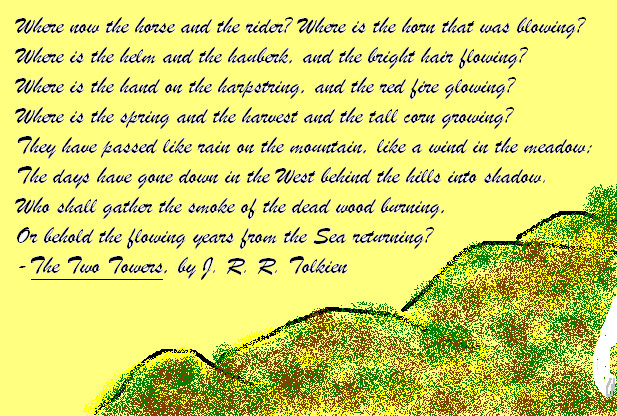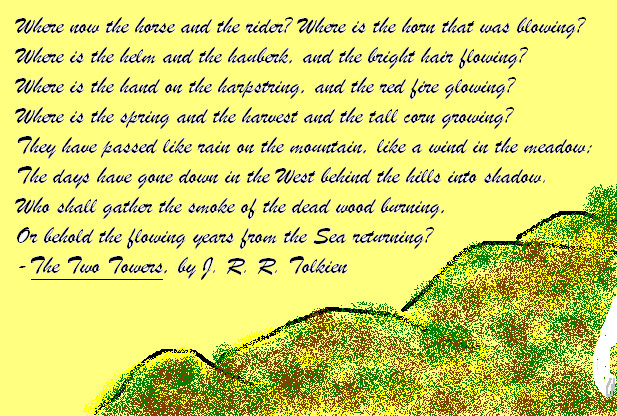 Watch
If you know me (which most of you don't), then you probably know that I love Tolkien's work. This poem is one of my favorites--in fact, I love it so much that I made a sort of 'poem plus illustration' thing for it. This served as my computer background for at least a year...nothing fancy, but it was fun to make and I love the poem.
(program: the older version of Paint

I know, very high-tech.)
Also--
Disclaimer: I hereby disclaim the poem (do we have to do that on here?) The poem, as mentioned in this description and in the picture itself was written by JRR Tolkien and published in The Two Towers. I did not write it; I do not own it. I merely made a background for it using it. Don't sue me, please.