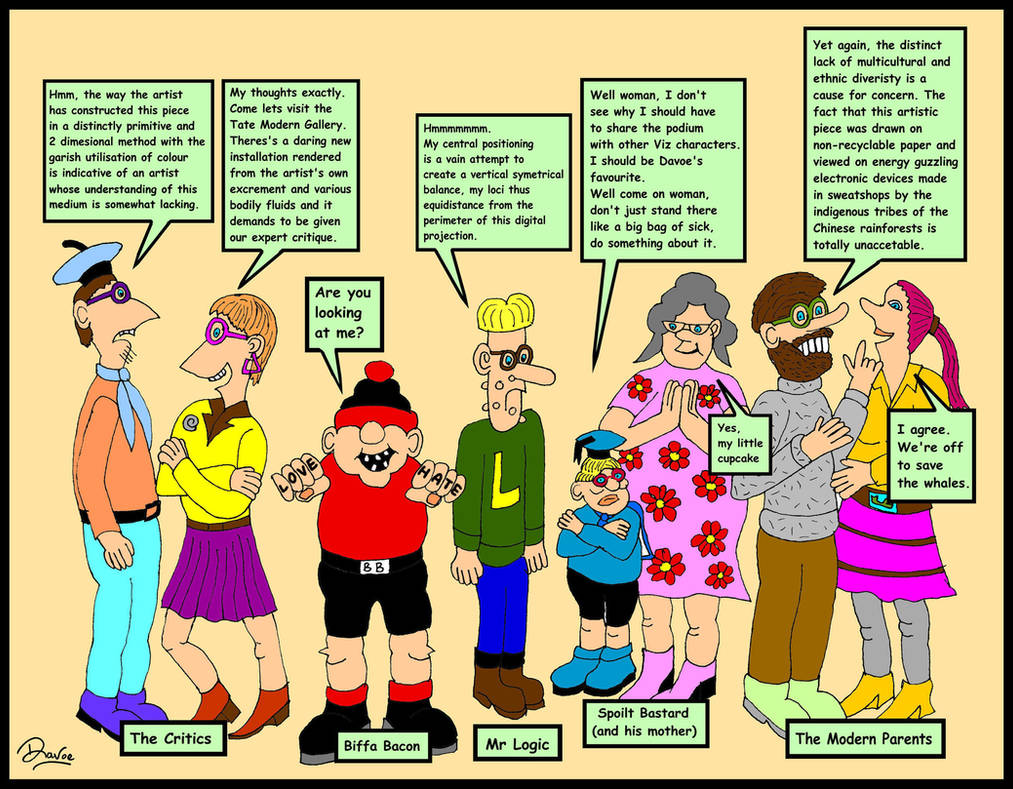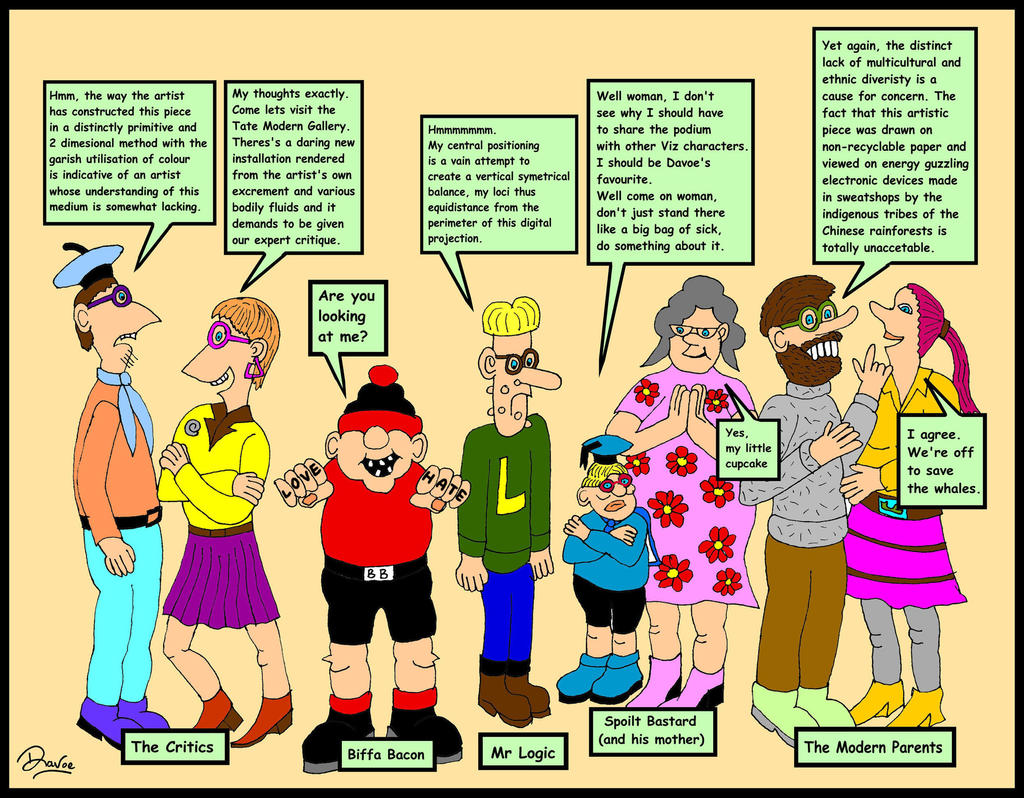 Watch
Viz Comic. And they say it's not as funny as it used to be, but I still get the compilation annual every christmas!
My top 5 charcaters: The Critics, Biffa Bacon, Mr Logic, Spoilt Bastard & The Modern Parents.
Respect also to: Fru T Bunn & his Gingerbread Sex Dolls, Millie Tant, Fat Slags, Major Misunderstanding & The Vibrating Bum Faced Goats!
And to think in its heyday Viz comic used to sell around 1.5 million copies in the UK every issue, not only was it the biggest selling comic but it was about the 4th highest selling of any type of magazine:
[link]
(Viz Comic © Dennis Publishing / Fulchester Industries)

Reply

The Fat Slags always make me laugh!
Reply

They're great and I love the Viz stop animations as well. Although there was a live action movie once and it was pants! Awful!
Reply

I haven't seen the live action movie but heard it was terrible, but love the claymation fat slags that they showed on TV a few years ago.
Reply

I'm afraid I did see it and it was dire but there's 2 claymations and they're great - the other one's called Blue Honeymoon.
Reply