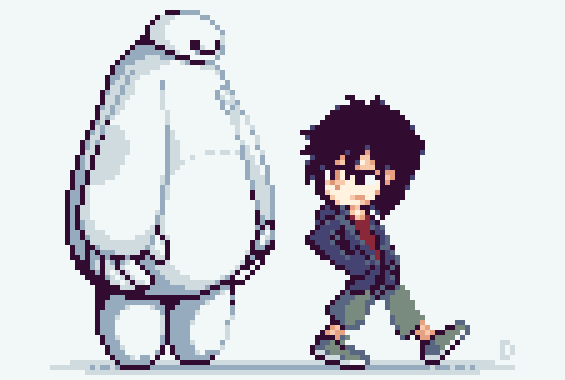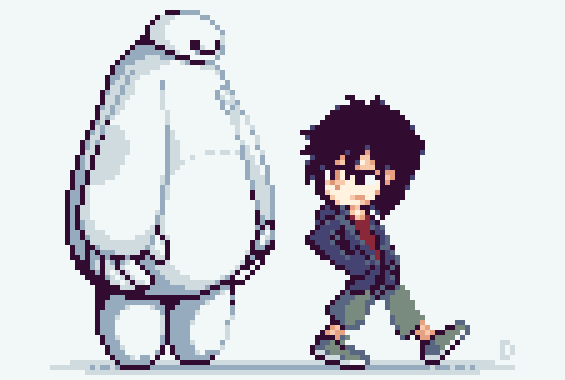 Hiro & Baymax!!
Big Hero 6 rlz

SORRY ITS LATE, BUT...

I took the liberty of taking the hiro section of this image, resized to exact pixel size, used him as a source for full 8-angle rotations, with some color changes and turned his shirt green for my BIG DooM (90's first person shooter video game) mod masterpiece called: Hiro Hamada DooM. Full spriting is still in progress, walking frames are 4 frames long, shooting is 2, pain is one, and so forth, still have not done the sprites for him being blown to blue-bloody gibs and guts. YOU WILL BE CREDITED FOR ORIGINAL IMAGE IN MY LONG LIST O CREDITS.
Reply

Hi! If I will be credited, then there is no problem :] I want to see the final result!
Reply

Do you Play the game Doom?

Specifically ZDooM?
Reply

Reply

Info about doom:
It's a first person shooter from the 90s that involves you as a marine that has to kill demons I order to survive, it was REALLY BIG in the modding community, and still is, they've been able to make advances versions of the engine (like Zdoom), port it to lots of systems, and make COUNTLESS NUMBERS of Doom Wads (Files that contain custom graphics, sprites, sounds, text files, and maps). I'm making a LARGE wad that holds a mod called: Hiro Hamda Doom, having Hiro as the marine, and mix it with Dr who, Star Wars, And more sci-fi things.
More info:
Doom:
en.m.wikipedia.org/wiki/Doom_(…
Doom Wads:
en.m.wikipedia.org/wiki/Doom_W…
Reply

All but death animations are all 8-angle (actually 5-angle, front, left-front, side, back-left, and back, according to the game editor)
Now all I need are clips of hiro sounding like he's hurt, like 'whoa', (falls from high place), etc.
Reply

Reply

Reply

Byootiful, Simply byootiful.
Reply

que bien se ven pixeleados XD
Reply

Reply