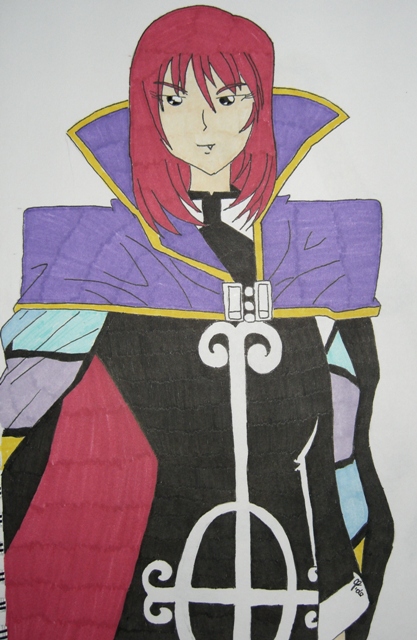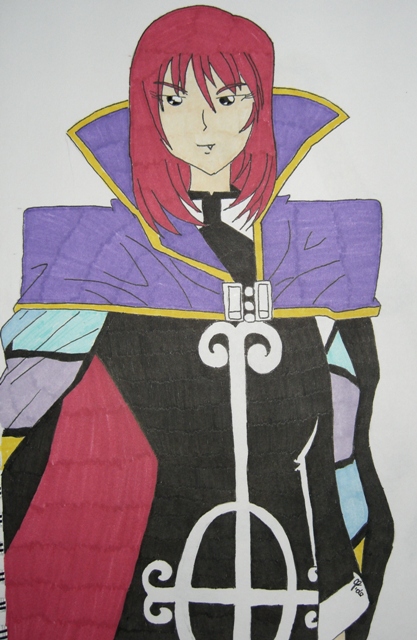 Watch
Bloody Dracul Vampir is only in the Sailor Moon Musicals (Sera Myu) and is the daughter of Dracula.
ref:
[link]
Started: 6/25/06
Finished: 7/04/06
This piece can also be found here:
Sera Myu Only series:
Sailor Pewter Fox:
[link]
Sailor Titanium Kerokko:
[link]
Sailor Astarte:
[link]
Year: 2006
Paper: Bienfang Sketch Book Professional Series 9" x 12"
Tools: Mechanical pencil, glitter gel pens, gel pens, prismacolor markers, and BlendyPens
Sailor Moon ©Naoko Takeuchi
Other Bloody Dracul Vampir fanart:
Myztic-Beauty:
[link]
DyanaRoseJill:
[link]

Reply

ive not seen the char and the link you put up dosnt working but a nice piece anyway
Reply

could you try and put the link up again so i can see?
Reply

What link are you talking about?
Reply

It's Ono Hikari!!

Love her acting! Especially her Prince Demand *hearts*
Reply

Ohh, what a good looking vampire XD I have a friend that totally will love this pic

Great job huney

Reply