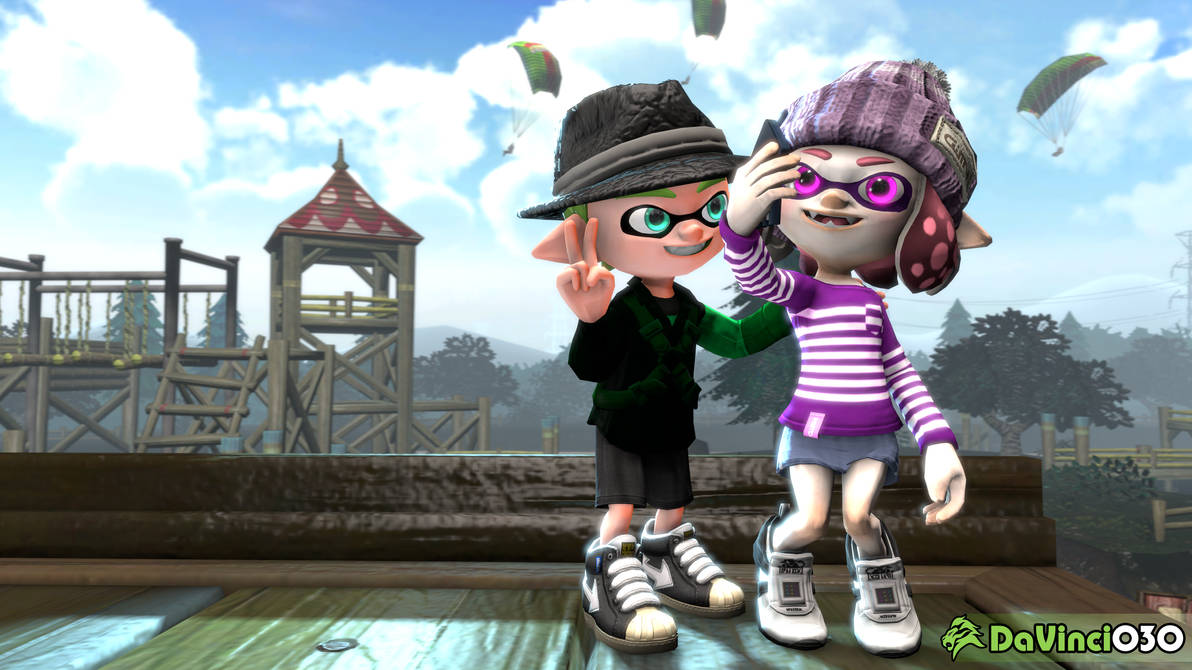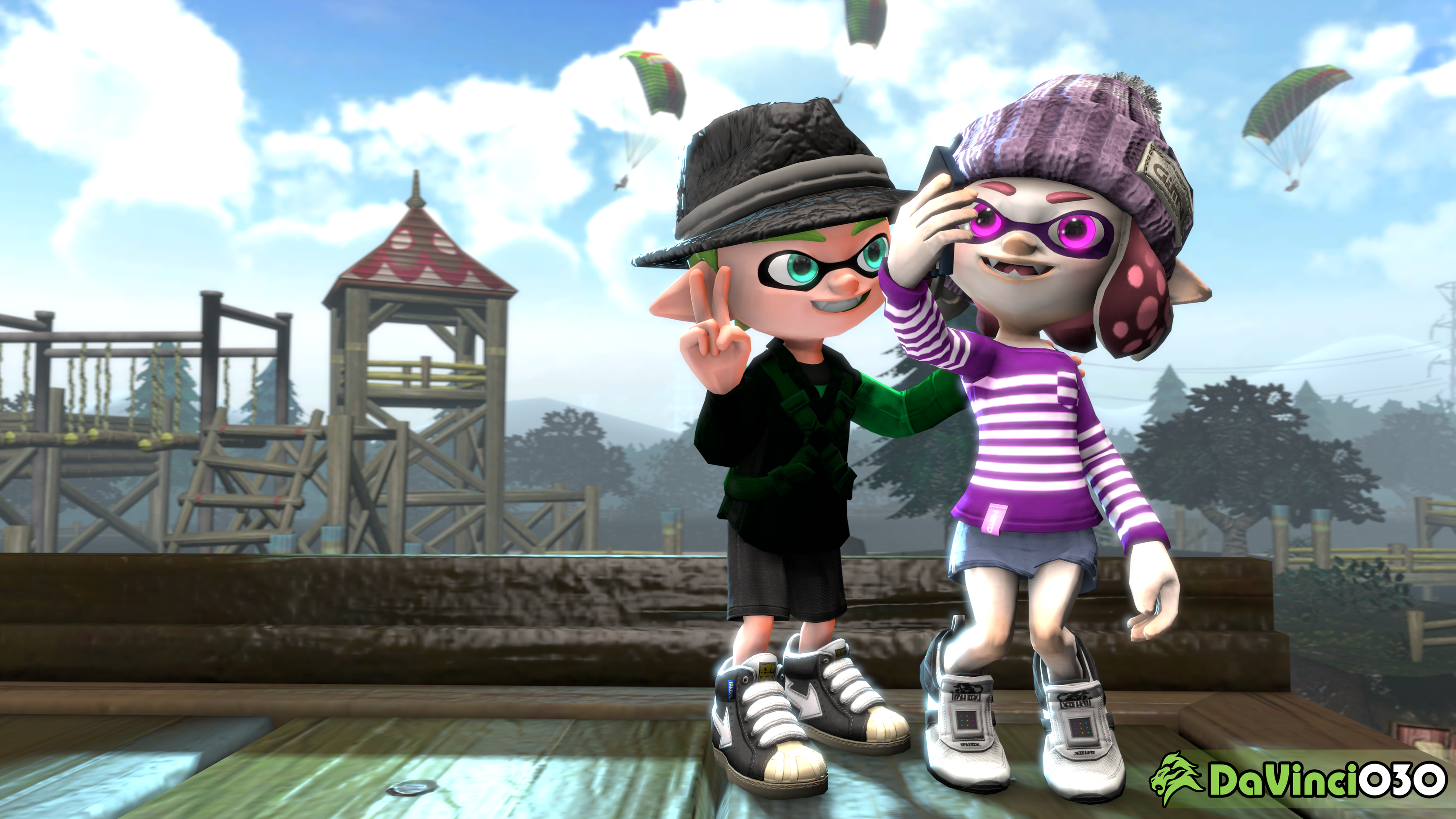 Watch
While I'm currently porting the map...
Davy and Jazel at travelling to see the beautiful scenery (sort of), the lake, and flying paragliders. And when they reach the spot...

Jazel: いちたすいちは...
Davy: にぃーーーー~~
And here's the status:
- VMT : Tweaking the textures.
- Blender : Fixing the stickers, graffiti, signboards, etc. that was
z-fighting
with the wall.
And one thing about the paragliders, they will not be part of the SFM map as opposed to ingame. So when it's released on Steam Workshop, you have to manually place the prop yourself.
Map used:
- SFM Watervoid by
Christoffer395
- [Scene Building] Camp Triggerfish by
me
Rendered by
DaVinci030
with Source Filmmaker and Adobe Photoshop CC
Splatoon and its characters, gears, and maps are property of
Nintendo


Davy and Jazel are 0ffiつially $H1pP1nの. (And I say NO to others' OCs because of the Splatoon GMOD/SFM community drama)

Just add $decal 1 to the materials of the stickers and graffiti to remove the z-fighting.
Reply

finally, something valid. i love it, amazing artwork
Reply

Good Job. I can;t wait till it comes out!
Reply

Extremely fascinating work and making such excellent process there, DaVinci! Really do can't wait for it to be fully released in the future! Do take your time too, takes time to perfect!
Reply

So you're porting another stage which is camp triggerfish? When can I get one?

Reply