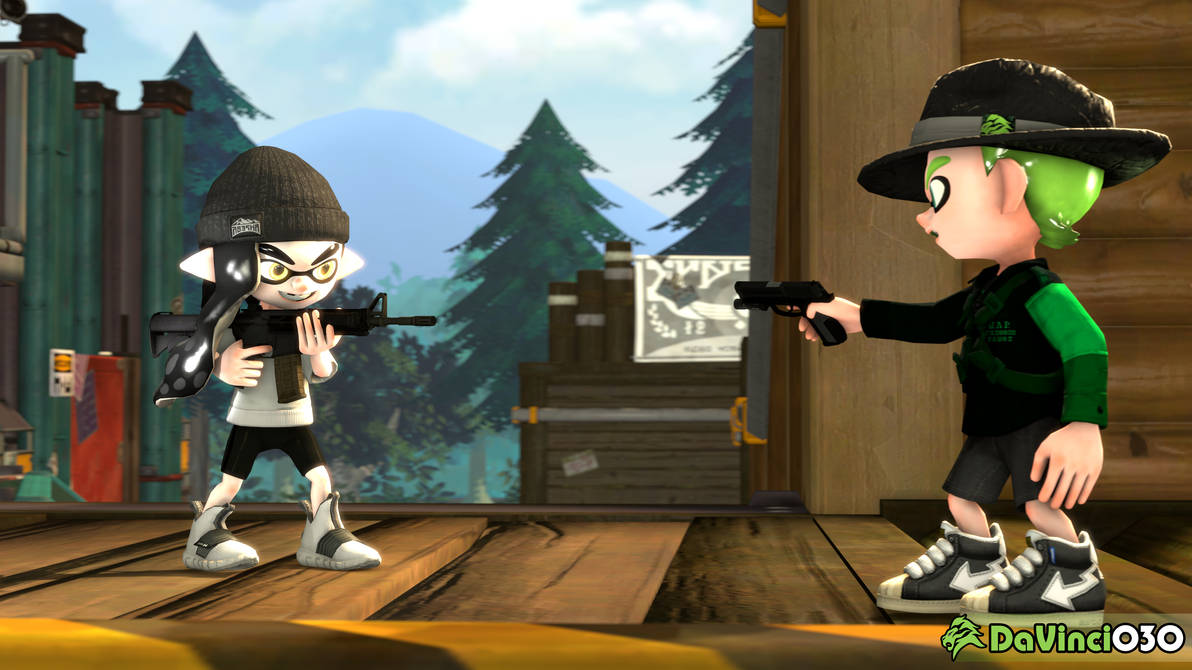 Watch
UPDATE (8/03/2018 @ 10:03AM PHT):
I've (technically) reduced the phong on the wood and also added the decals on stickers, graffiti, signboards, etc thanks to
Lpower531
.
Knowing that it's
's birthday, I made a quick poster / gift for him.
I've been watching action crime drama / movies until now. Seeing 'how amazing the action is' gives me an idea for this poster.
Featuring:
- Davy
(OC created by me)
- DeathR34PER
And here's the status for Camp Triggerfish:
- Blender/Hammer/VMT : Gates and other plants added
- Blender/Hammer : Fixed some background stuff.
- Blender :
Still
fixing the stickers, graffiti, signboards, etc. that was
z-fighting
with the wall.
- I've finally compiled into BSP after problems with setting up the lake. Will recompile once it's updated.
- Background paragliders, Gates will be released separately along with the map as "
Camp Triggerfish Prop Pack
".
Map used:
- Camp Triggerfish (WIP) by
me
Rendered by
DaVinci030
with Source Filmmaker and Adobe Photoshop CC
Splatoon and its characters, gears, and maps are property of
Nintendo

Reply

Ah, thank you very much there, DaVinci, this is super nice that you made this for me! And so far, the way it looks for Camp Triggerfish map project you're working with, it's looking great already and definitely hope to see how it looks when it's completely finalized!

(Ah, shoot, almost every shooter's game I play, I always rock out an M4A1 XDD)
Reply

Reply