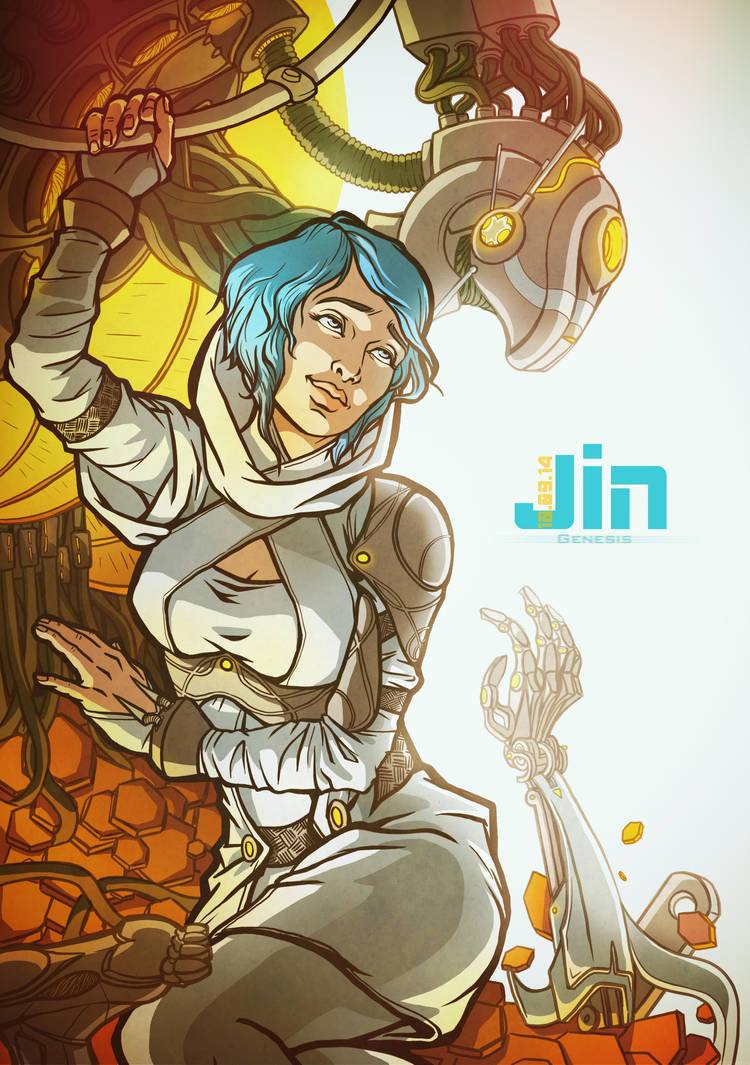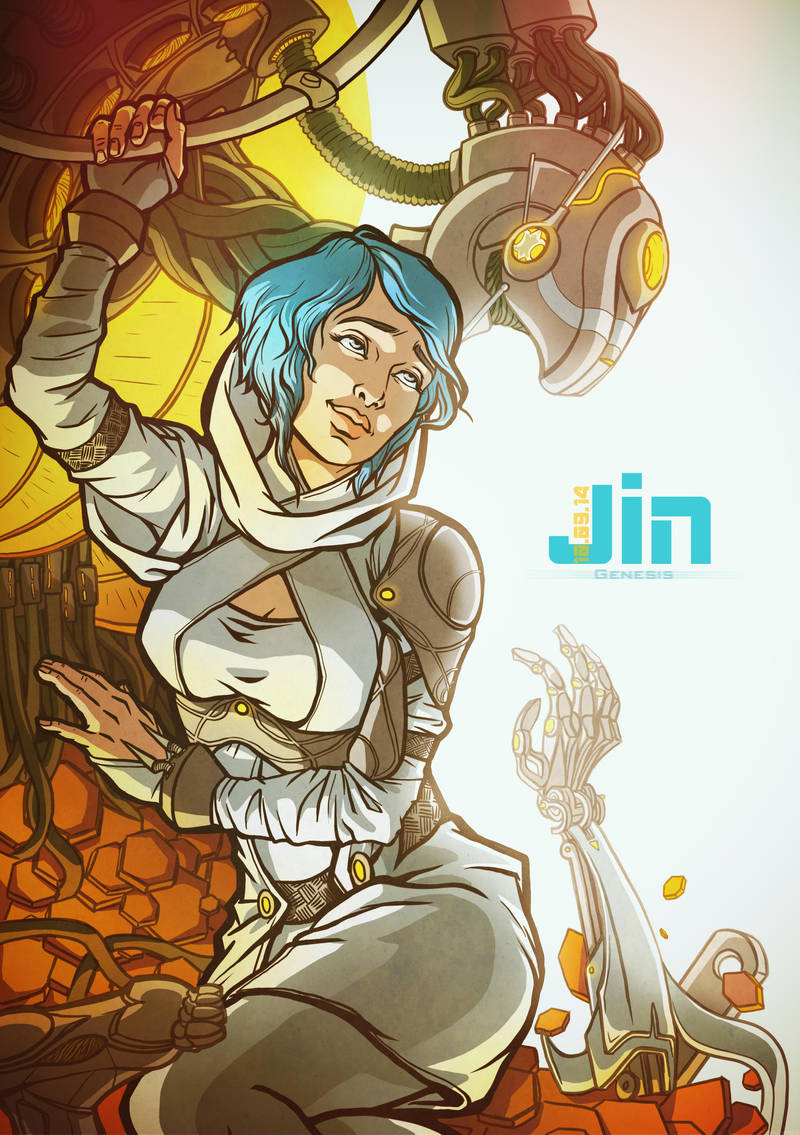 Watch
Other Covers->


Follow me on
Facebook
/
Deviantart
/
Tumblr
/
Youtube
______________________________________________________________________________
FR ->
Alors quelques petites explications pour ce dessins.
Son surnom est donc Phi, qui se réfère au nombre d'or. A la recherche de la forme parfaite, elle est l'architecte du corps des Eri (enfin, leur version initiale qui va pas mal changer au final vers ça :
Immortal
). De la matière inerte et chaotique, elle réussi à créer une race de robots très évolué pour la conquête spatiale (enfin c'est pour résumer, parce que c'est plus complexe que ça). C'est pour cela qu'on voit des bouts de bras métalliques et autres parpaings primordiaux en forme d'
Hexagone dans cette illustration. Au dessus d'elle, une autre version d'Alette, une assistante robotique du même acabit que celle d'Alex (voir première couverture).

Reply

Faudra quand même que je lise Jin Genesis un jour, parce que rien qu'avec les couvertures, ça me donne envie de le lire. Je t'enverrais un commentaire quand j'aurais tout lu

Reply

Beautiful piece of art! I love the colors and the composition
Reply

Elle a un regard vraiment énigmatique...
Reply

Reply

Et après, ça s'étonne que je l'aie attendu avec impatience celui-là

.
Reply


mééééé... ça prend du temps à mûrir certain dessins

!
Reply

Ah mais tu peux prendre tout le temps qu'il faut pour les faire mûrir s'ils sont tous aussi bien !
Oh wait... c'est déjà le cas !

(oui, je sais, je suis un je "te fais rougir, vilain" :3)
Reply
Reply