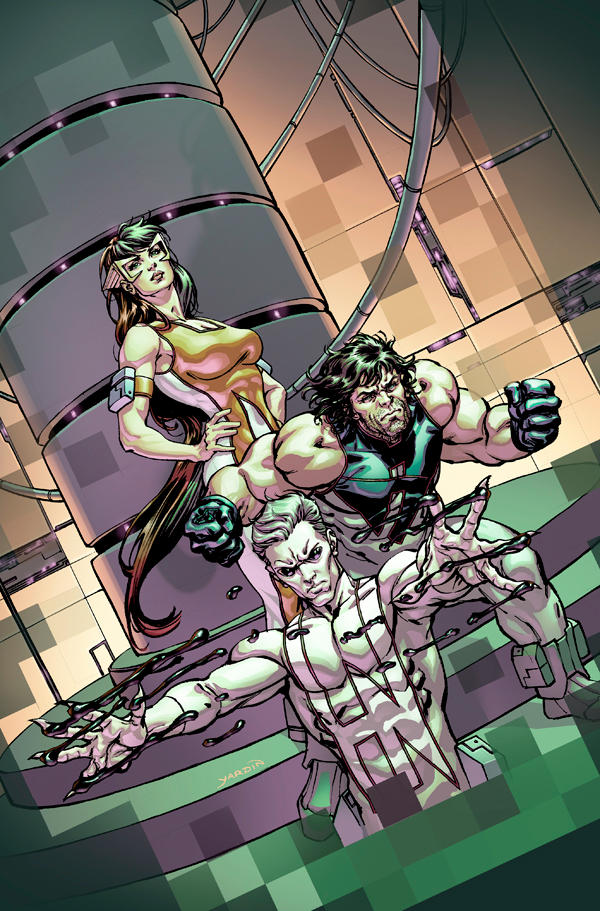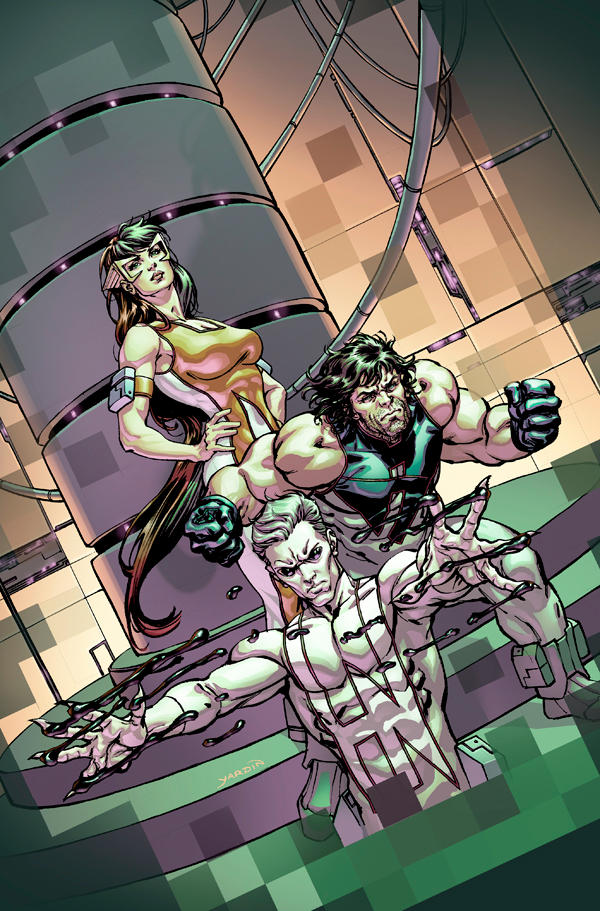 Watch
Hypernaturals #1 3rd Printing Cover

Something I did a little while back for Boom Studios.

Pencils, inks, & colours all by me.

Reply

Very nice! Unusual but great color scheme! Love the pinkish reflected light in the shadows!
Reply

Brilliant colors, David. You weren't playing around. Love the designs as well, especially how you incorporated the "HN" into their costumes. That's just... Well, it's brilliant.

Reply

Looks great!

Reply

Reply