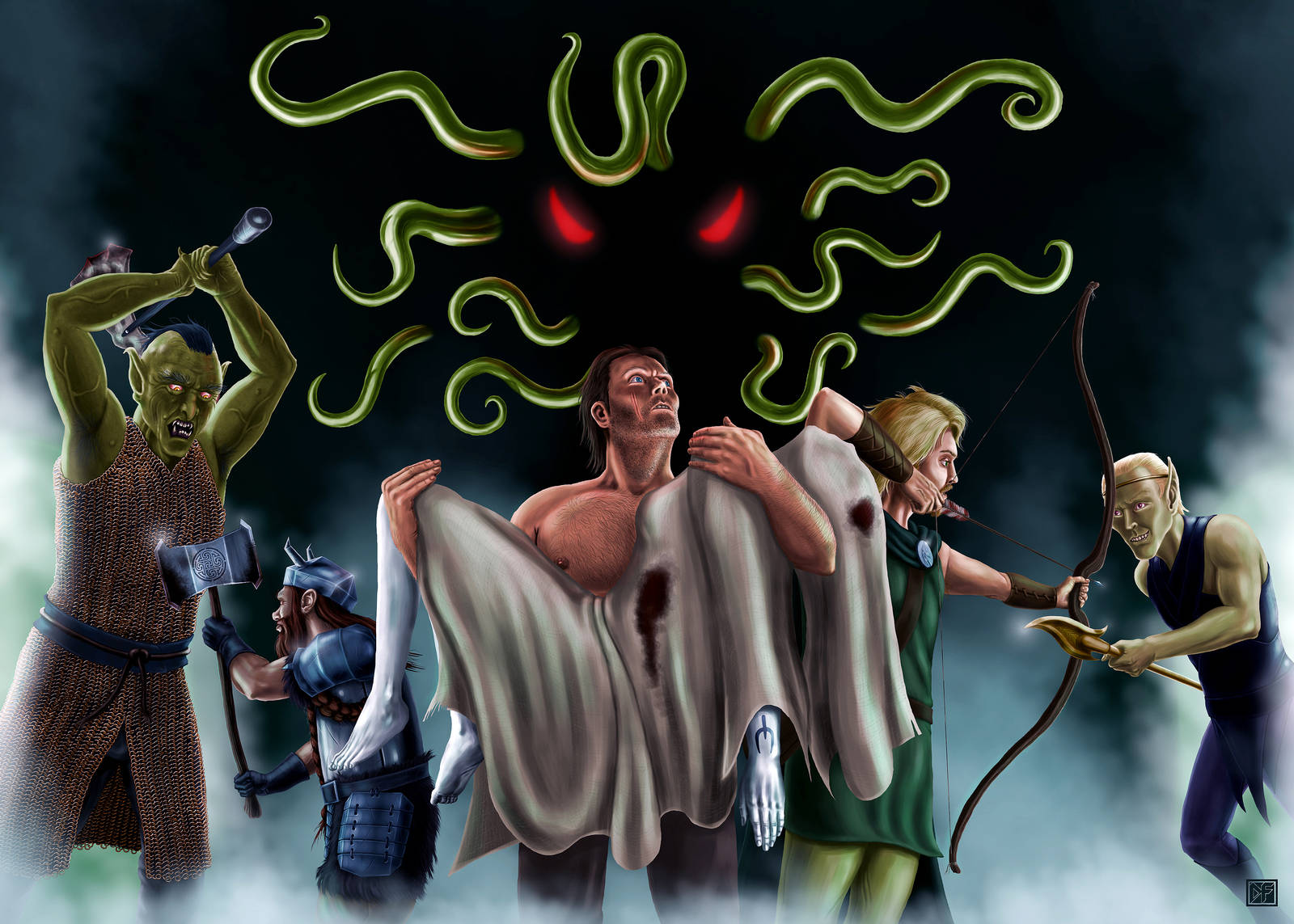 Watch
This is the finished cover art for the DCC adventure The Revelation of Mulmo. Coming very soon from Dragons Hoard Publishing Copyright 2013.
A Dnd styled adventure that asks the question: Do I trust a demon to bring my companion back from the dead?
Available now!
[link]

I see more than one tentacle so...no way.
Reply

So you have a single tentacle policy... very restrictive... and possible not approved by the United Nations.
Reply

Reply