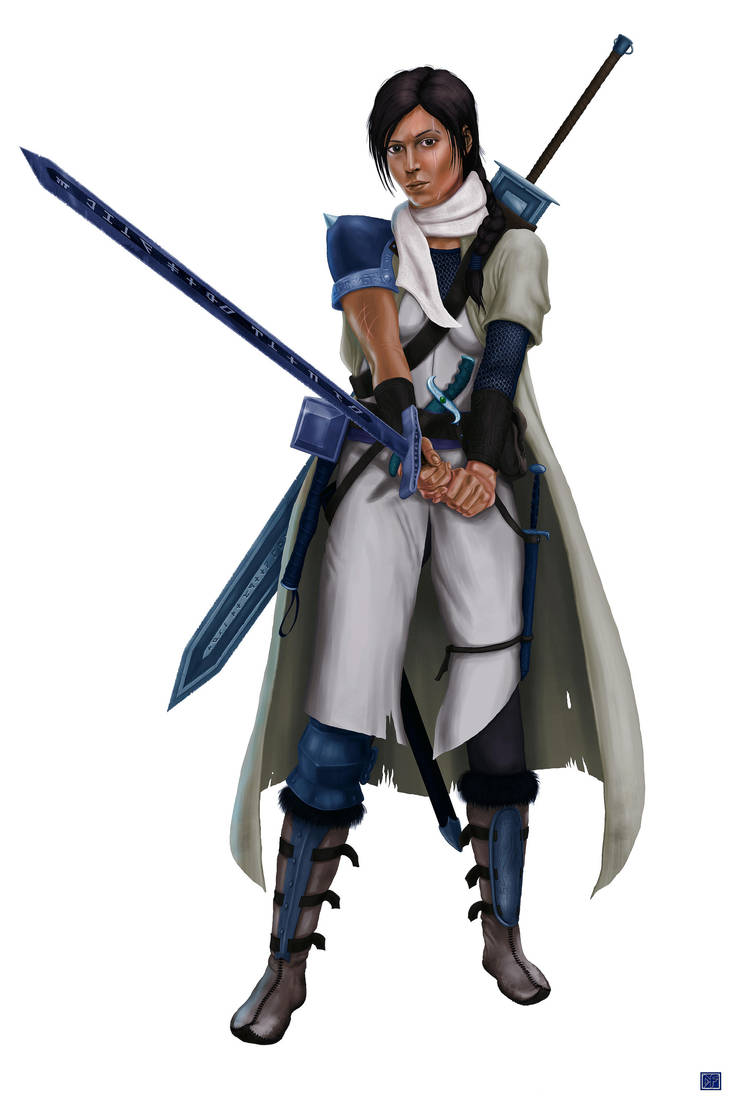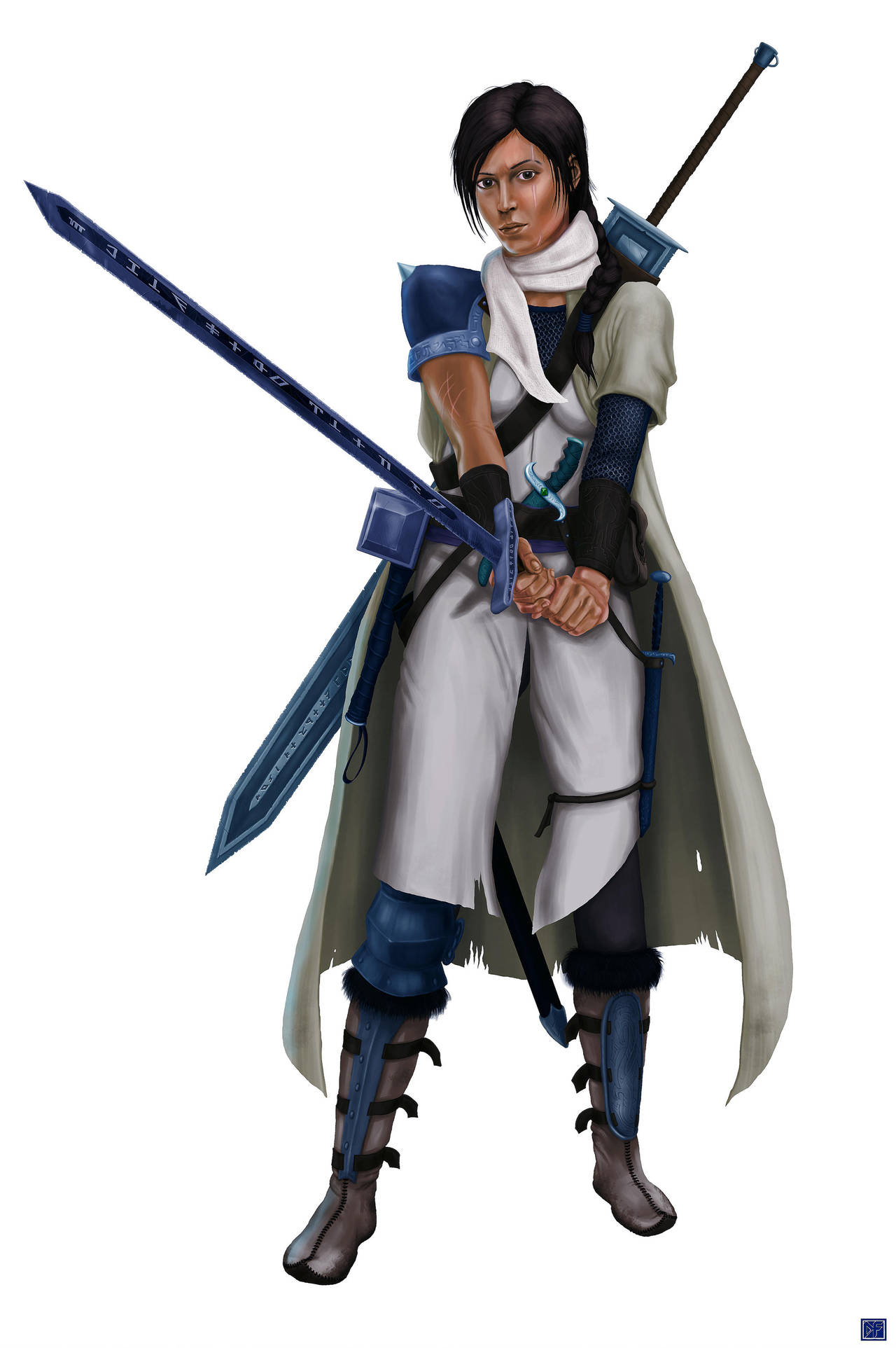 Watch
Danira - Rogue bandit turned Barbarian.
My mate Atilla's PC from our current Dnd/Pathfinder game. His initial description was "Alyssa Milano", so I have tried to capture Alyssa Milano in there, referencing her face to a certain extent.
Been working on this one for a while in-between work. Will tweak the colours when I get back to art.
Her stance is based on a nude from
[link]
that came with an issue of Imagine FX.

Reply

Wow! That's beautiful man! I love the pose, the colors and the style of the swords and outfit! Very well done man, your skills really seem to be improving!

Reply

Thanks man - I did use a stock image of a woman in that stance to get started. Thanks for the encouragement.
Reply

Reply

Reply

Very nice! She definitely looks like somebody who would kick some butt and take some names. And on a side note, hooray for Pathfinder!
Reply

I really thin Pathfinder is truer to the original Dnd game than what Dnd has become.
Reply

I agree. Did you see that DnD released a new starter set after 4th edition? It's called the Red Box and, according to those I know who have been playing for forever, it's essentially second edition. So I think a lot of gamers felt DnD was getting too far away from its roots.
Reply

I did see that - it goes to show that they have realised the mistake they made with 4th edition. Pathfinder has been outselling Dnd. A friend told me 4th edition tries to hard to be like World of Warcraft with streamlined rules that unfortunately drop your roleplaying elements. Combat, combat, combat. Anyway my group is on Pathfinder now but still staying with the old 2nd and 3rd edition type games.
Reply

It really is like WoW. My group plays Pathfinder, but we kept some elements from 3rd edition (the deities in DnD are much more fleshed out than in Pathfinder; plus, as a paladin, Iomedae seems like a silly name to yell as a war cry

).
Reply

Reply

looking good

Reply

Just like I pictured her. Nice one mate!
Reply