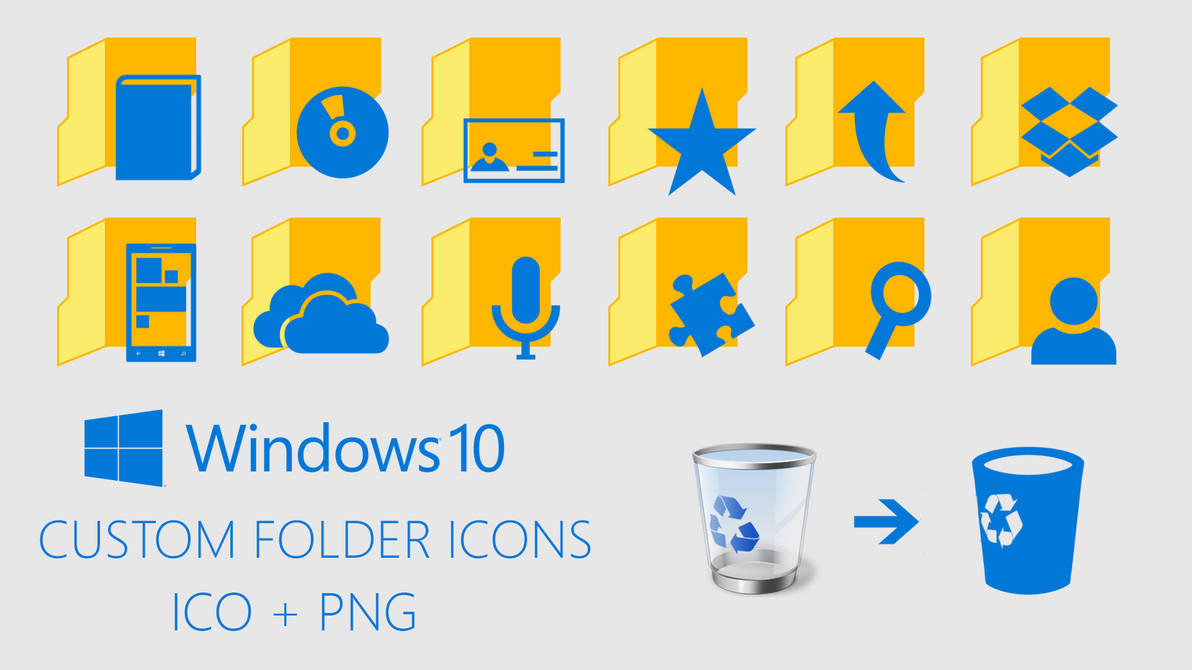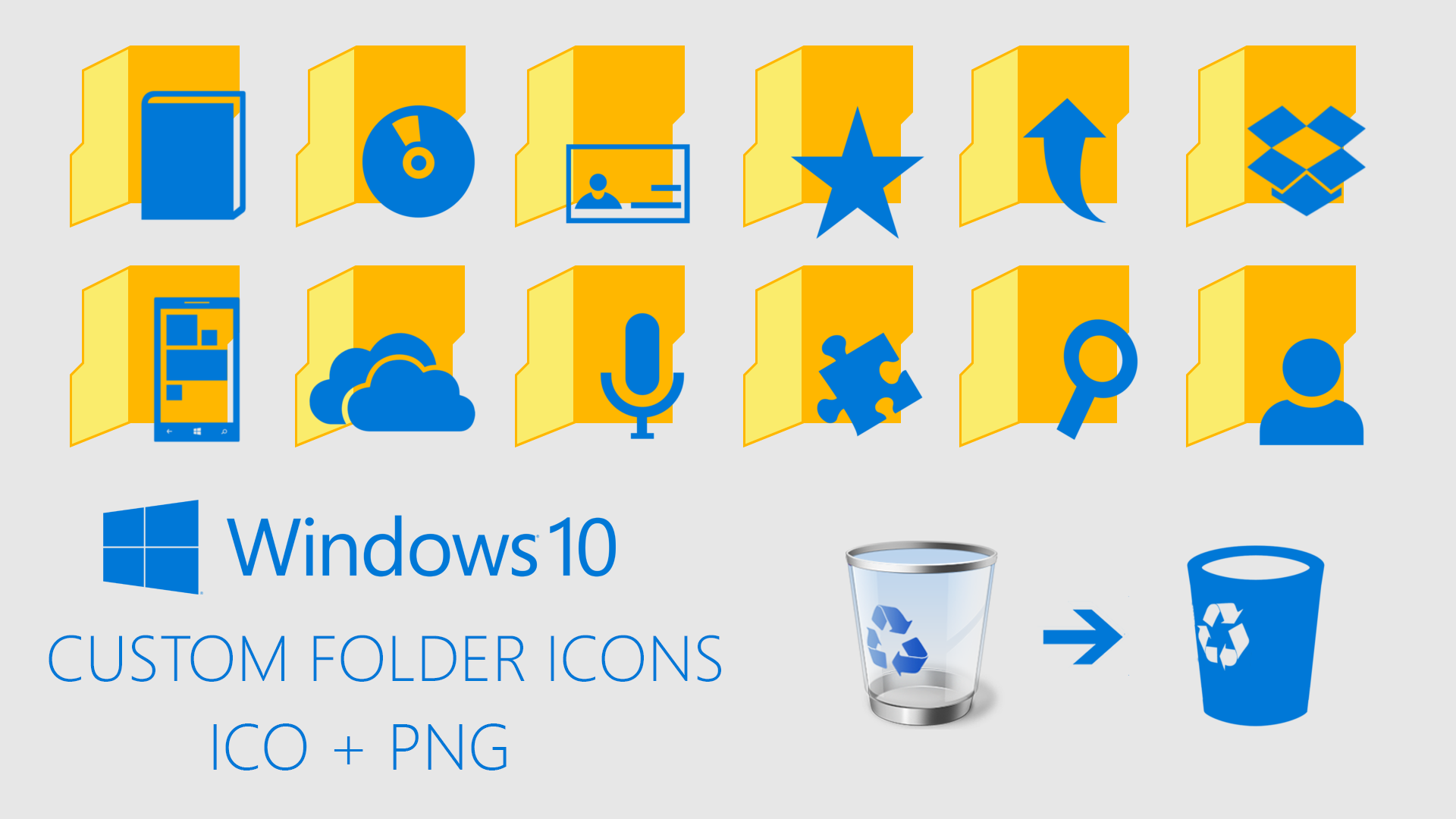 Watch
Windows 10 Technical Preview was released yesterday for Insiders to download and enjoy.
Amongst the many changes from Windows 8.1 to the preview was a revamp of the user folder icons.
Folders like Documents and Videos got "modernized," however some retained their Windows 7/8 folder icon look.
So I took it upon myself to create modern versions of the user folders that don't seem to have new icons yet.
Enjoy!
Download the official Windows 10 Technical Preview set of folder icons here:
onedrive.live.com/redir?resid=…

Wish you'd update some for the new style

I'd love one with a Windows flag in it... for my virtual computer folder

Reply

lets praise they will not keep the 3dish icons for My Computer and Recycle Bin
Reply

Reply

Ill make a suggestions like this on windows uservoice forum. I should count on you to give a vote there.
Reply

i still like your trash bin better than theirs.
Reply

i love it! L

L!!
Reply

Reply

Umz I could but Microsoft's already updated the visual style of the Windows 10 folders so this is sort of obsolete already LOL.
Reply