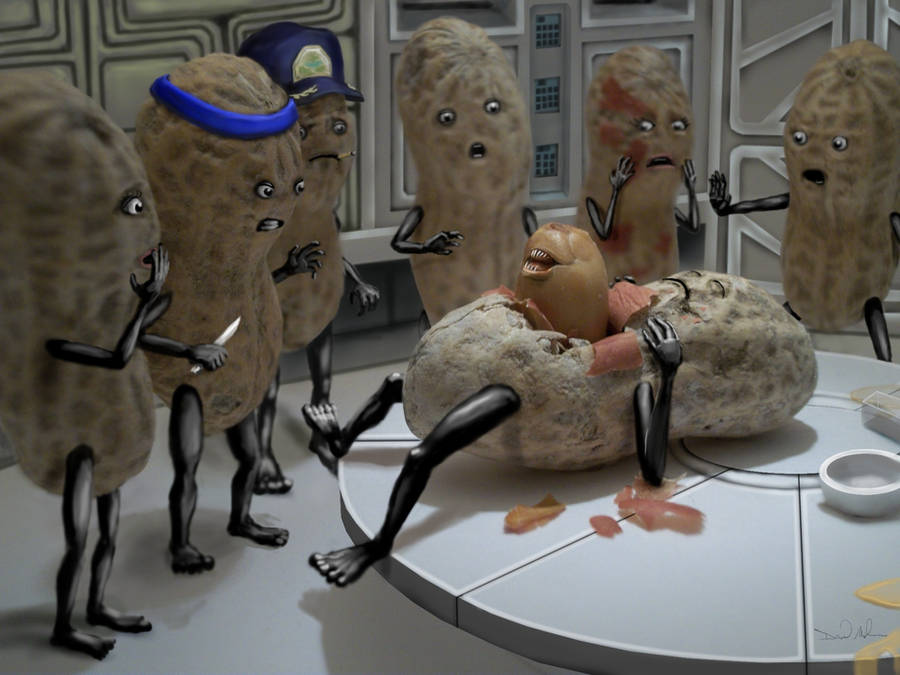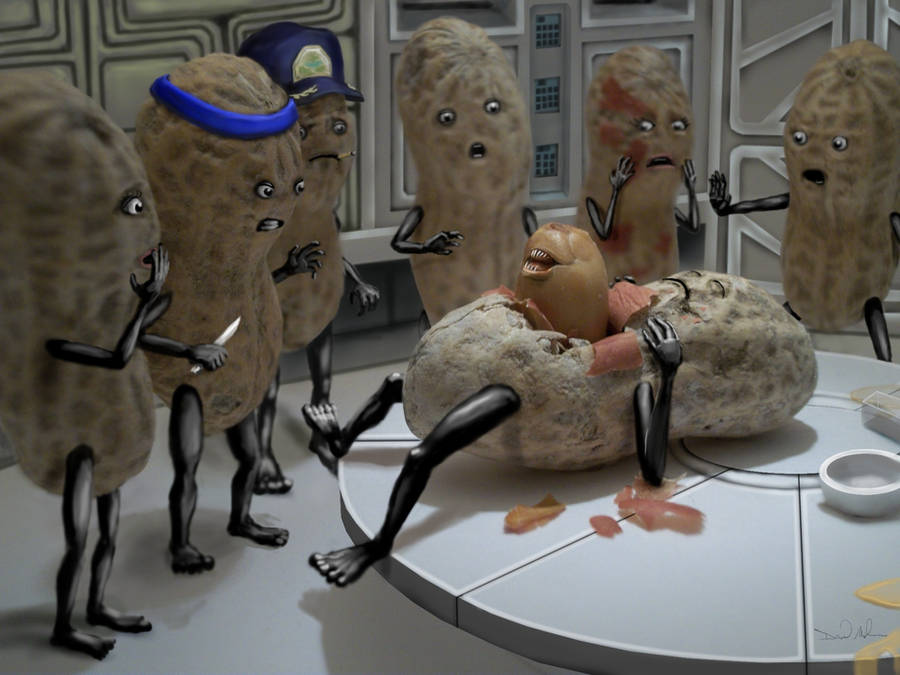 Watch
John Hurt's final scene in Alien is one of the most memorable things I've ever seen in film. Here it is recreated with peanuts.
This is for two artists I've met on dA.

for unintentionally convincing me to do more of these.

because I know he's a fan of Alien and I promised I'd embarrass him somehow. Be sure to ask him where he keeps his "two hairs". I can't seem to find where he hides them.
made with: Gimp 2.6 photo manipulation and paint tools.
main image: set model (including floors, walls, table, peanuts)
Tribute to the film "Alien"