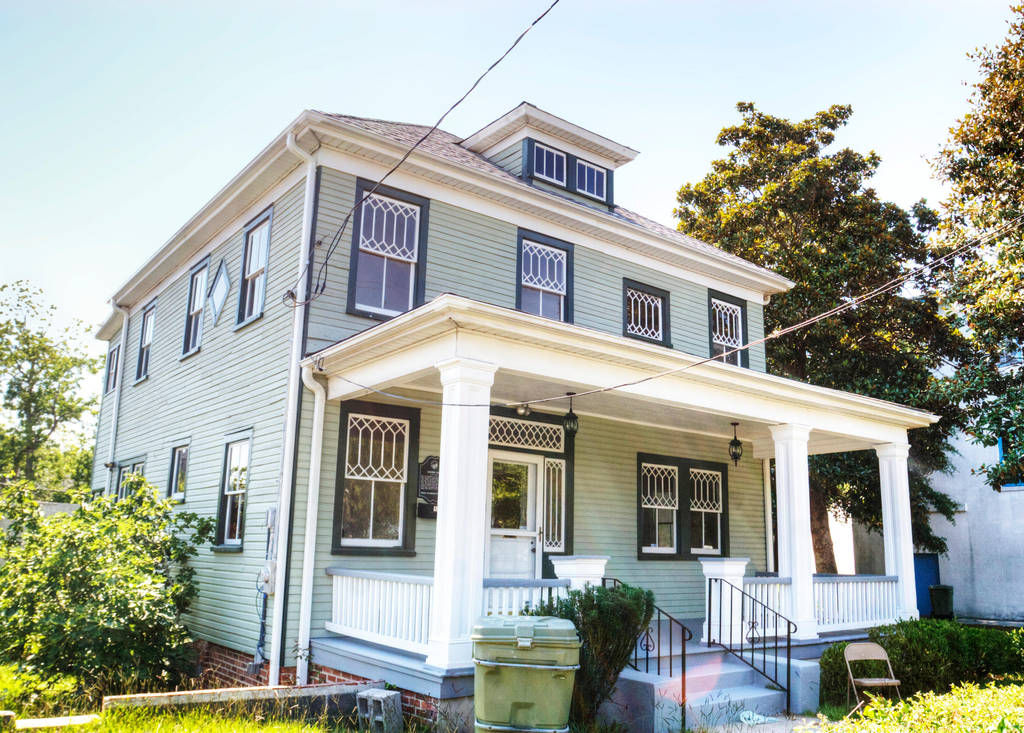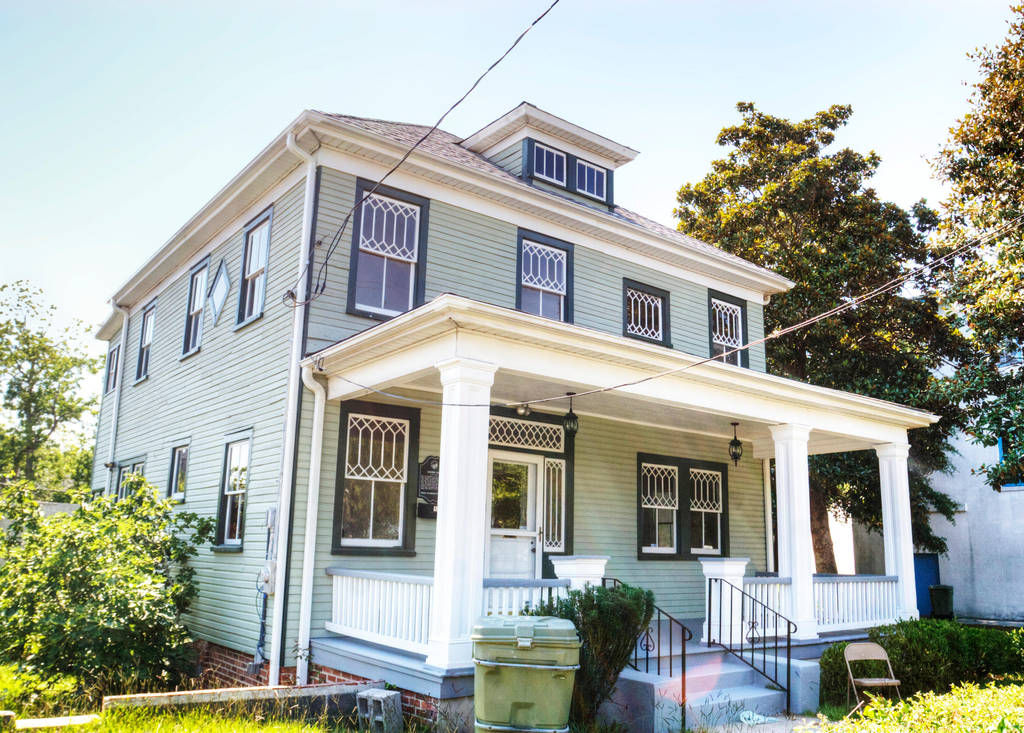 Sadgwar House Wilmington NC Cape Fear
[link]
The Sadgwar family has had a long and distinguished involvement in Wilmington. David Elias Sadgwar, born in Wilmington in 1817, was the son of a French sea captain while his mother is unknown. Upon his birth, he was given to two slaves and who raised him as their own. Census records list David as a "mulatto" which meant that one parent was white and the other African American. In 1867, David helped found the Chestnut Street Presbyterian Church. David, a carpenter by trade, passed that knowledge on to his eldest son, Frederick.
Frederick Cutlar Sadgwar, born in 1843, was as accomplished as his father. Upon the end of the Civil War, Frederick completed his education at Lincoln University. After his return from school he established a freedman's (what the freed slaves were called) Bureau School in Whiteville, North Carolina and taught carpentry to freedmen in Wilmington. From 1881 until his death in 1925, Frederick was an important member of Wilmington's African American business, charitable, and religious communities. Frederick built this house in 1889. In 1923, Frederick joined the Baha'i faith and this house became the Baha'i Center, in 1989.
[link]
Another antebellum builder was David Sadgwar, the founder of a Wilmington dynasty. He and his son Frederick Sadgwar built a family home in 1872 at 15 N. Eighth St. Frederick Sadgwar, who graduated from Lincoln University, founded a Freedmen's School at Whiteville, then returned to Wilmington, where he operated a number of businesses and worked as a contractor.
Frederick Sadgwar's daughter Caroline attended Fisk University in Nashville, where she was a member of the celebrated Fisk Jubilee Singers. She married Alexander Manly, the editor-publisher of the Wilmington Record. His newspaper office, on South Seventh Street between Nun and Church, was burned during the Wilmington riot of 1898.
The Manlys were forced to flee the city, however Caroline's sister Felice remained in the city as a longtime teacher at Williston School. She and her father later converted to the Baha'i faith, which teaches universal brotherhood and the essential truth of all world religions. The Sadgwar house now serves as Wilmington's Baha'i Center.
After the Civil War, many of these builders constructed their own churches. One outstanding example is St. Stephen, built by its own members beginning in 1880.
Blacks also formed their own civic and fraternal organizations, such as the Giblem Lodge building at Eighth and Princess streets. Built in 1872, the building houses one of the first Prince Hall Masonic lodges in North Carolina. At one time, it also housed the city's first library for black readers, and in 1875, it was the site of a black "Agricultural and Mechanic" fair.
Although the 1898 Foundation grew out of efforts to mark the centennial of the riot of 1898 - when armed whites seized control of city government from an elected coalition of black and white Republicans - Mr. Davis prefers to emphasize more positive examples in highlighting historic sites.
"We can't focus on one day of violence," he said. "We'd rather look at the success stories."
[link]
David McBride Photography