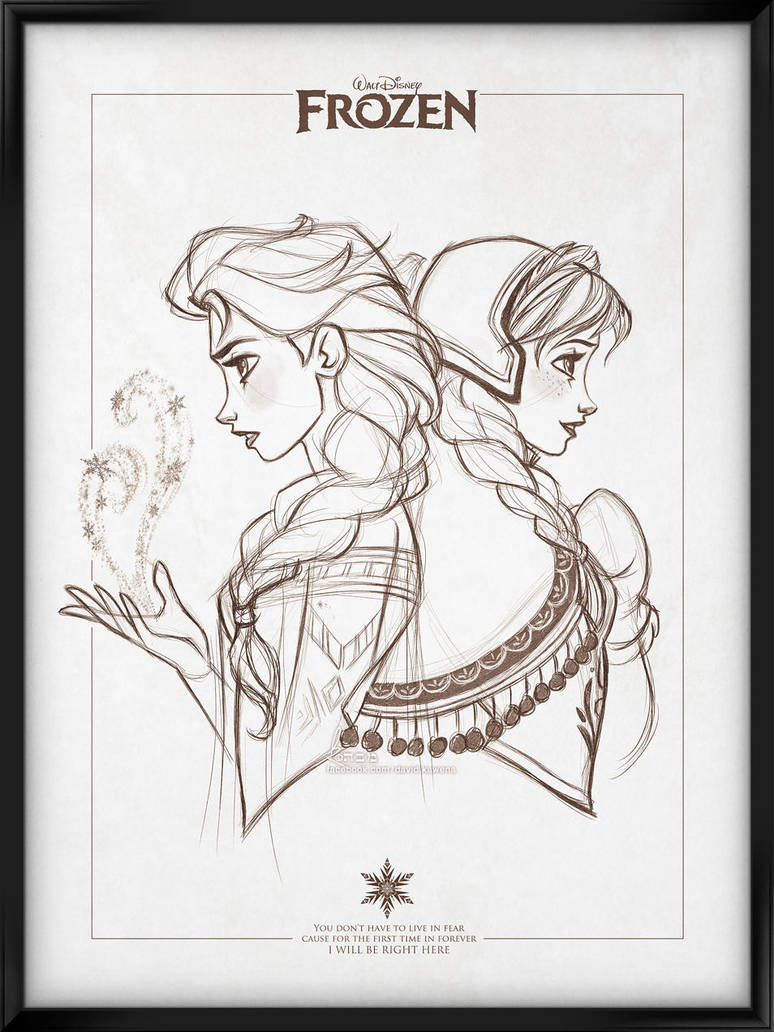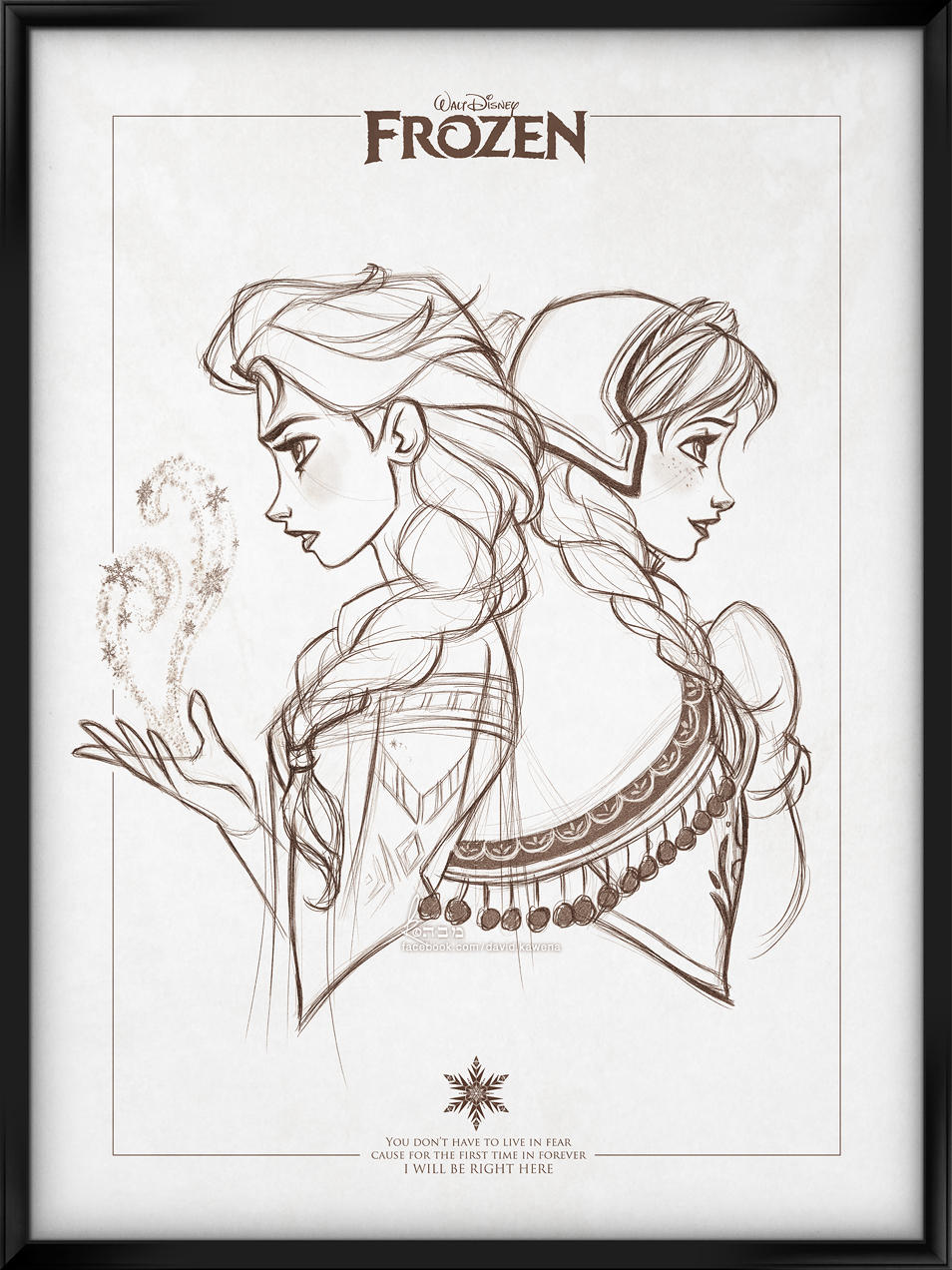 "You don't have to live in fear, cause for the first time in forever, I will be right here".

Queen Elsa and Princess Anna fro Disney's Frozen.
Feel free to share with everyone you truly love - brother, sister, mother, father, friend or lover.

DK.

Check out all the previous instalments in my "Disney Signature Collection" -



--------------------------------------------------
Photoshop CS5, Wacom Intous 4 Large, iMac
David Kawena, 2014
Join me on facebook: www.facebook.com/david.kawena
These Walt Disney's Signature Collections, including this one is very detailed and unique, yet looks so simple and uncomplicated.

The lines and sketches are flawless, they look exactly like the sketches on Disney's art books or official concept art gallery. I couldn't spot any differences when comparing them with the ones from the studio itself. You adapted Disney's style perfectly.

The layout of each Walt Disney's Signature Collection are carefully arranged,
A thin line as a border, some part of the sketch sticking out, a symbol which represents the theme of the movie (snowflake), title on the top, and quotes below the sketch.
The Artist thought this was FAIR
12 out of 12 deviants thought this was fair.