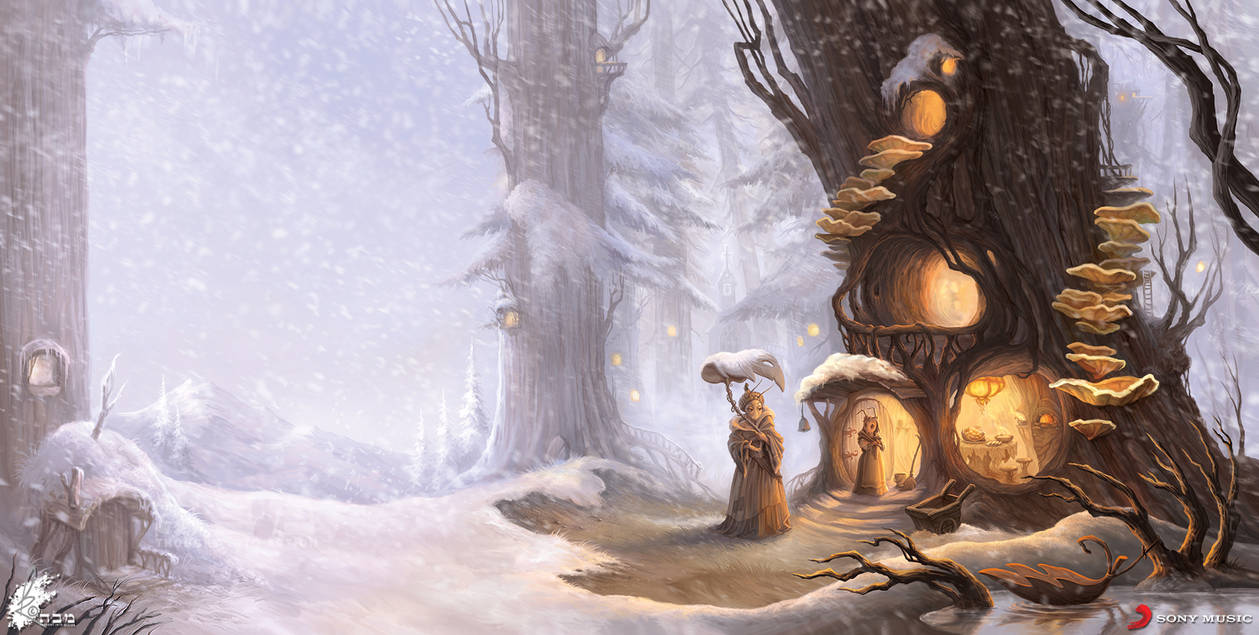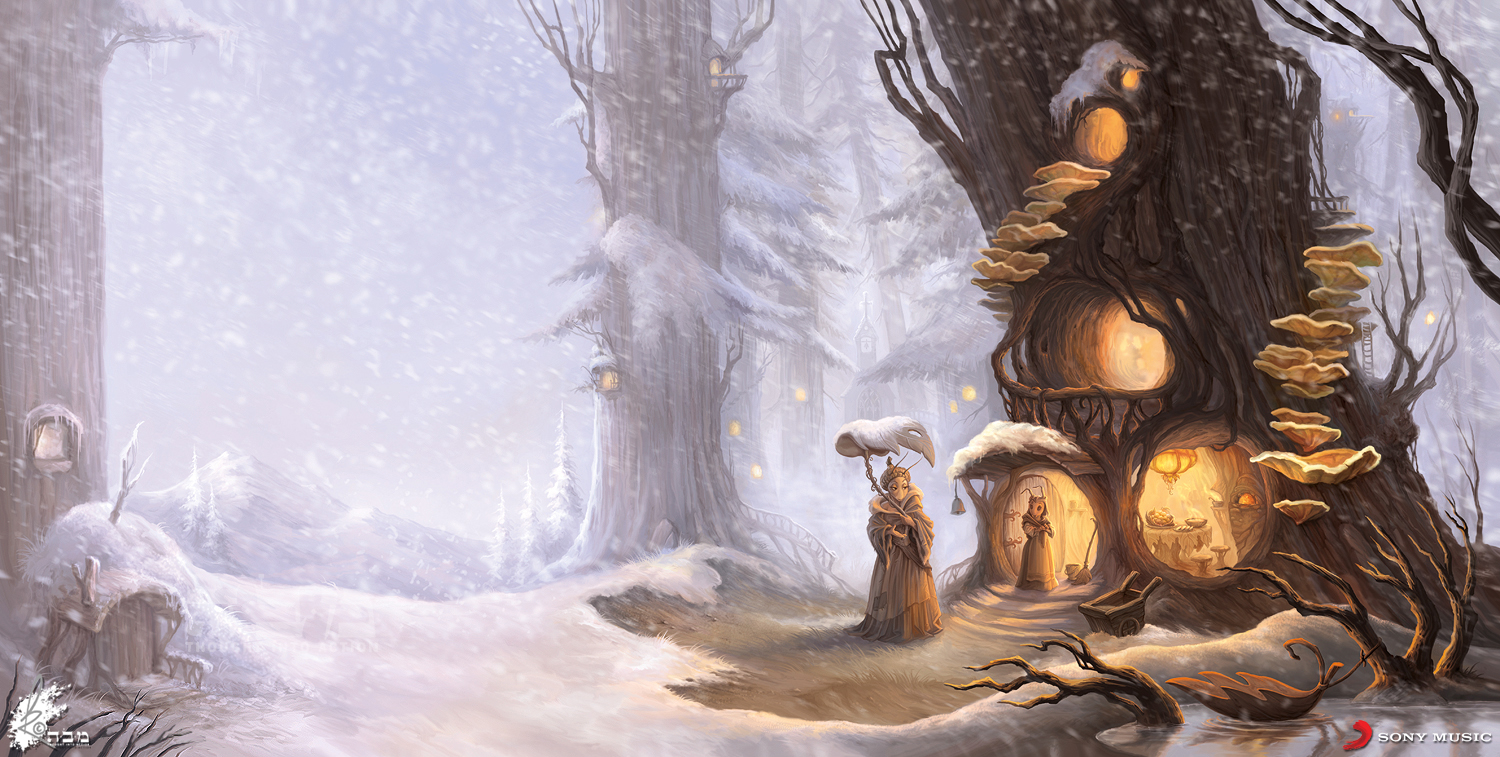 Watch
Another illustration for the "Fables De La Fontaine" book I was working on during the passed few months.
This is probably my favourite piece from the book (along with
davidkawena.deviantart.com/art…
). The combination of winter and a vast forest with tall trees was so inspiring to me, as these are 2 of the things that makes me feel most alive... It was a real pleasure to draw this piece, so much so, that I actually felt a bit sad when I finished it, as the rest of the book didn't call for these kind of views and atmosphere.
This drawing also holds a special place in my heart.
The "Fables De La Fontaine" book has been released in France last month, and is available in 2 versions: a big book+CD, and as a CD, with the stories in the CD booklet.
It is also available on Amazon.fr:
Book+CD:
www.amazon.fr/Chantons-Fables-…
CD:
www.amazon.fr/Chantons-Fables-…
Have a Great Week Everyone

David...
-------------------------
David Kawena 2010
"Chantons Les Fables De La Fontaine - Avec Chantal Goya Et Roger Houzel" © SONY MUSIC
In first place I need to say a few words about the imagination and creativity of the artist. This is a very interesting, amusing and attractive painting! All we know that ants and the anthill by itself have their own but really eventful life and usage of this theme as a main base made a superb combination with the artist skills! And I want to pay attantion no the abundance of details and their high quality. Very painstaking and merited artwork!

Most of all I want to note and say a few words about the main personages: tree house and two female ants. Both they are so worked out! This is a very breathtaking to scrutinize all those small tableware in the tree and the ants clothings!

Also the face expression of ant is outstanding. Artist just made the insect to be more like human with this movement. Spectacular idea!

Every single peace of this drawing makes the main idea of the author to be the most unique creation I have ever seen before. Not the ants theme but making a whole story of it, that's what amaze the most. Thank you for the artist who think up this artwork and made it to be real! All my respect to you!
The Artist thought this was FAIR
5 out of 5 deviants thought this was fair.