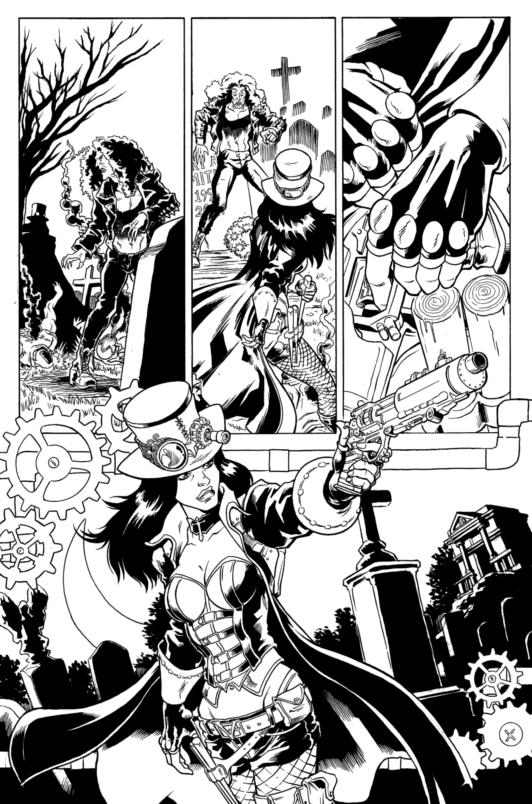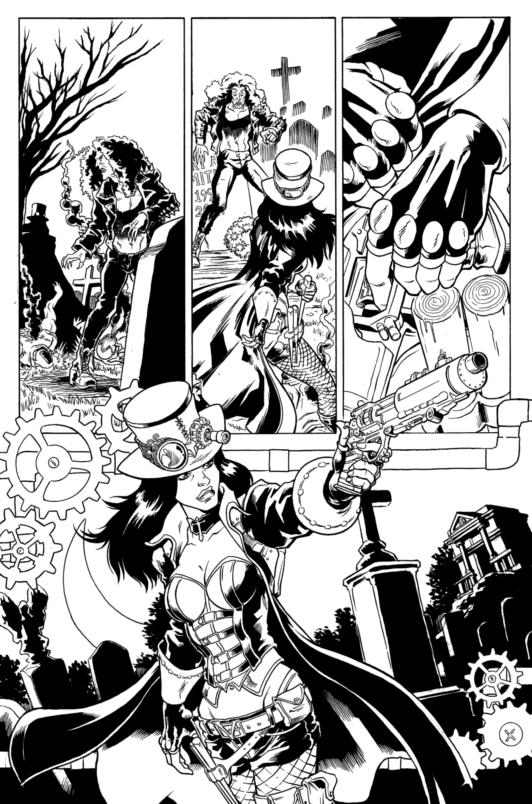 Watch
Once upon a time I was being considered to be the artist for Zenescope's Helsing mini-series, and I did this page (page 3 I think) as a try out. They ultimately decided they wanted to go a bit darker ad grittier, though. An editorial mandate that continues to haunt me throughout my career

I liked this enough to want to share it though, and since the book has been out for months I think I'm in the clear.

Nice! I also like to do some tryouts for Zenescope... but I don't know how...

Reply

I've done some work for them in the past, I think their website has an address you can email them art at? It's not cool for me to give out editor's emails willy nilly so hopefully there's a solid lead for you there.
Reply

Reply