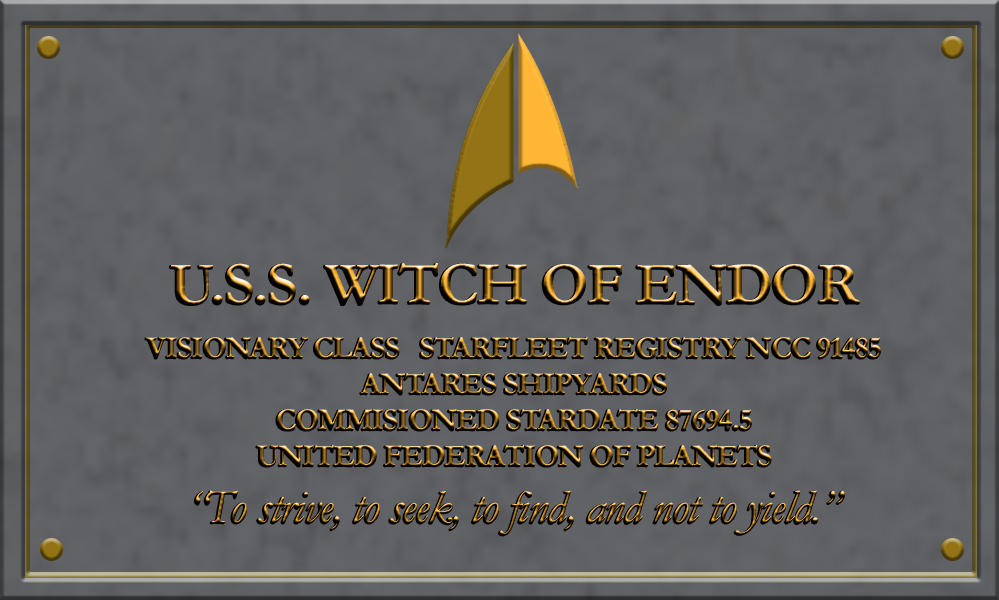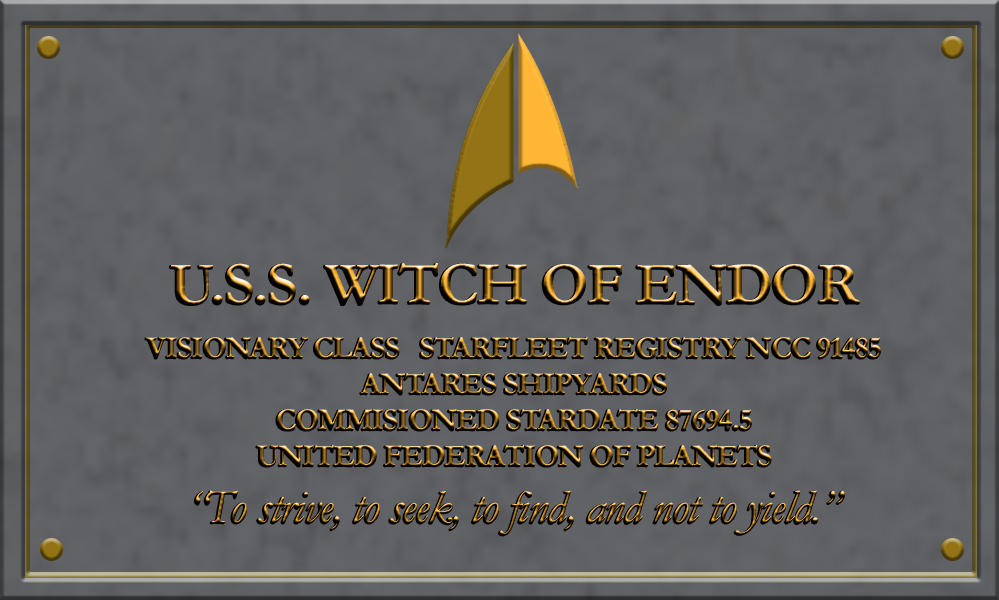 Watch
For CHRONICLE, my upcoming audio drama. Beginning in 2410, when the Federation has relaxed into its status as the only known superpower in the Alpha Quadrant--or at least the Orion Arm. The style reflects this self-image (which will soon find itself challenged in a big way).

Very nice.
I´ve a "USS
WITCH OF ENDOR
/ NCC-31932
" (MIRANDA-CLASS) in my Star Trek FF-Universe since 2009.

Reply

Really? People have been giving me such a hard time, insisting "Endor" means I'm trying to do a STAR WARS crossover! Then I have to tell them about Horatio Hornblower and the character in the Bible...

If you so feel inclined, please post a link!
Reply

I love the C. S. Forester Hornblower Novels !!
I read also the part of the Bible with King Saul the Prophet Samuel and the "Witch of Endor" the first time as I was 16 years old.

George Lucas has also taken some names from historical people, like the name of General (Hermann) Hoth. One of the highest ranked german General in WW2.
Reply

In CHRONICLE there's also a character (well, there will be) named Lawrence Rhodes--an amalgam of Lawrence of Arabia and Cecile Rhodes. A problematic person.
Reply

I like playing with names in my FF and OF.
So I have for e.g. a Mick L. Angelo in one of my stories. I´ve named another Character Alucard Farg (read from the right side to the left side it means Graf Dracula

(engl. Count Dracula).
Reply

Reply