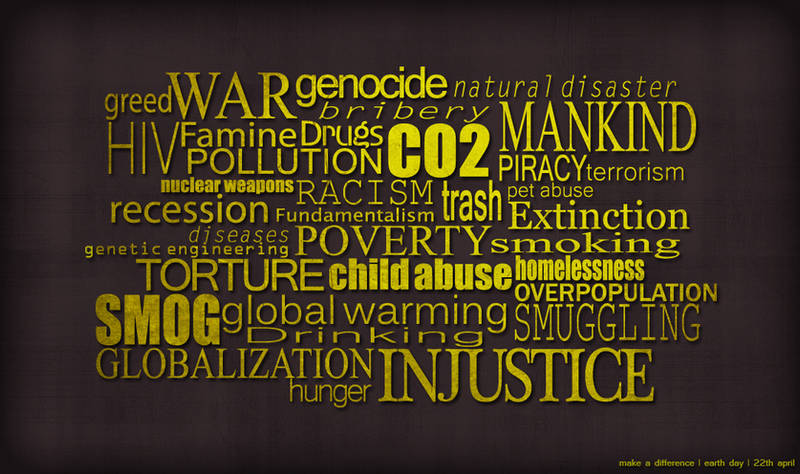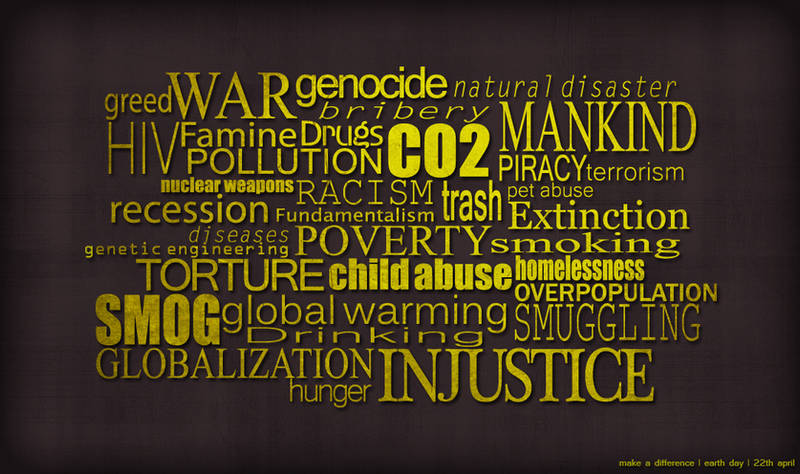 My Entry for the "Earth Day" Contest.
I associated "environmental issues" not only with nature, but also with all global problems, which I made my theme.
The idea to it came while I was listening to the news this morning, which explains the title best I think.
Feel free to comment!
__
Programs used:
- Illustrator CS3
- Photoshop CS3
__
Stocks used:
'Grunge v' by struckdumb
[link]
Thanks a lot!