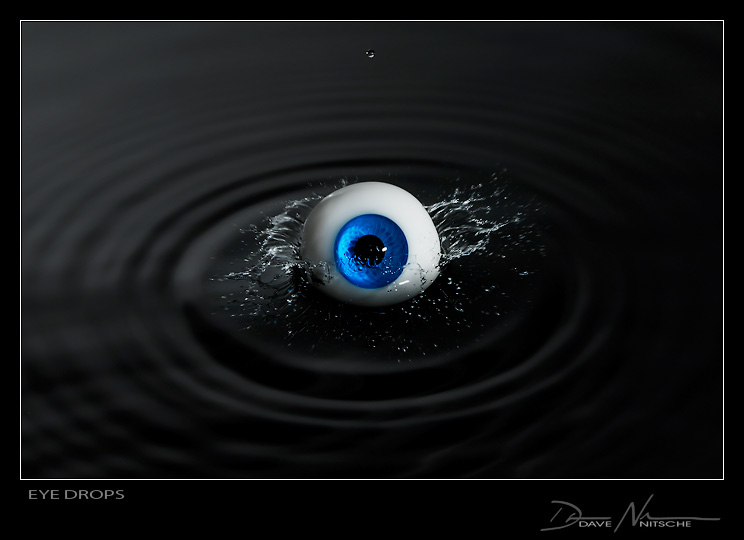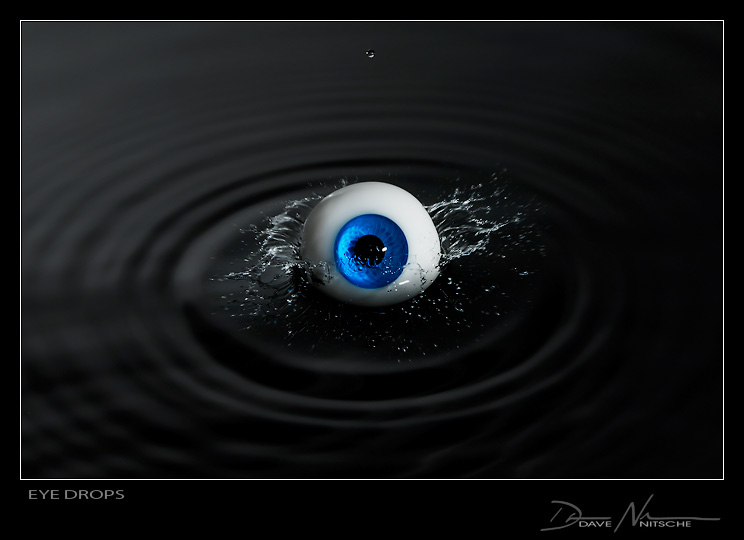 400 clicks to get this. If anyone thinks this isn't a real capture I have 399 out takes to show you.

Grab eye out of water, drop eye, click shutter. Repeat and repeat and repeat. The water off the eye caused the pre-ripple and the water off my fingers caused the drop at the top of the screen I'm guessing. That drop might be distracting but I love it. It actually made the whole image for me.

Thanks to the gods who took pity on me and allowed this one capture to happen. I'm really proud of this one. I don't feel that way too often.