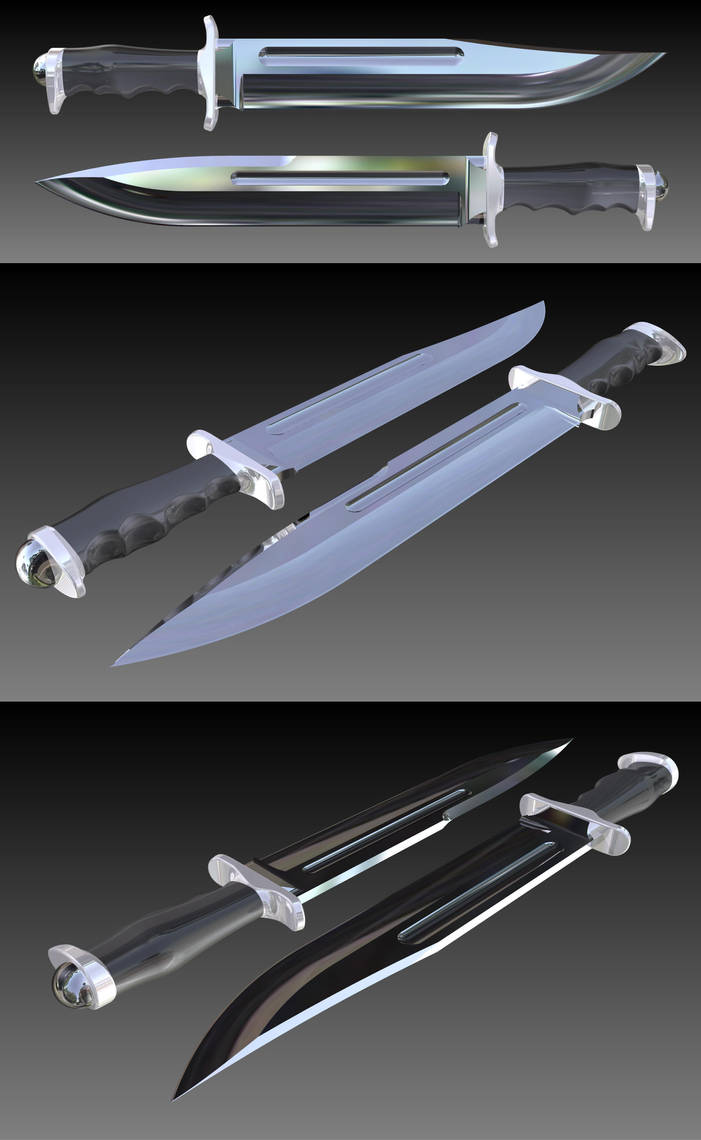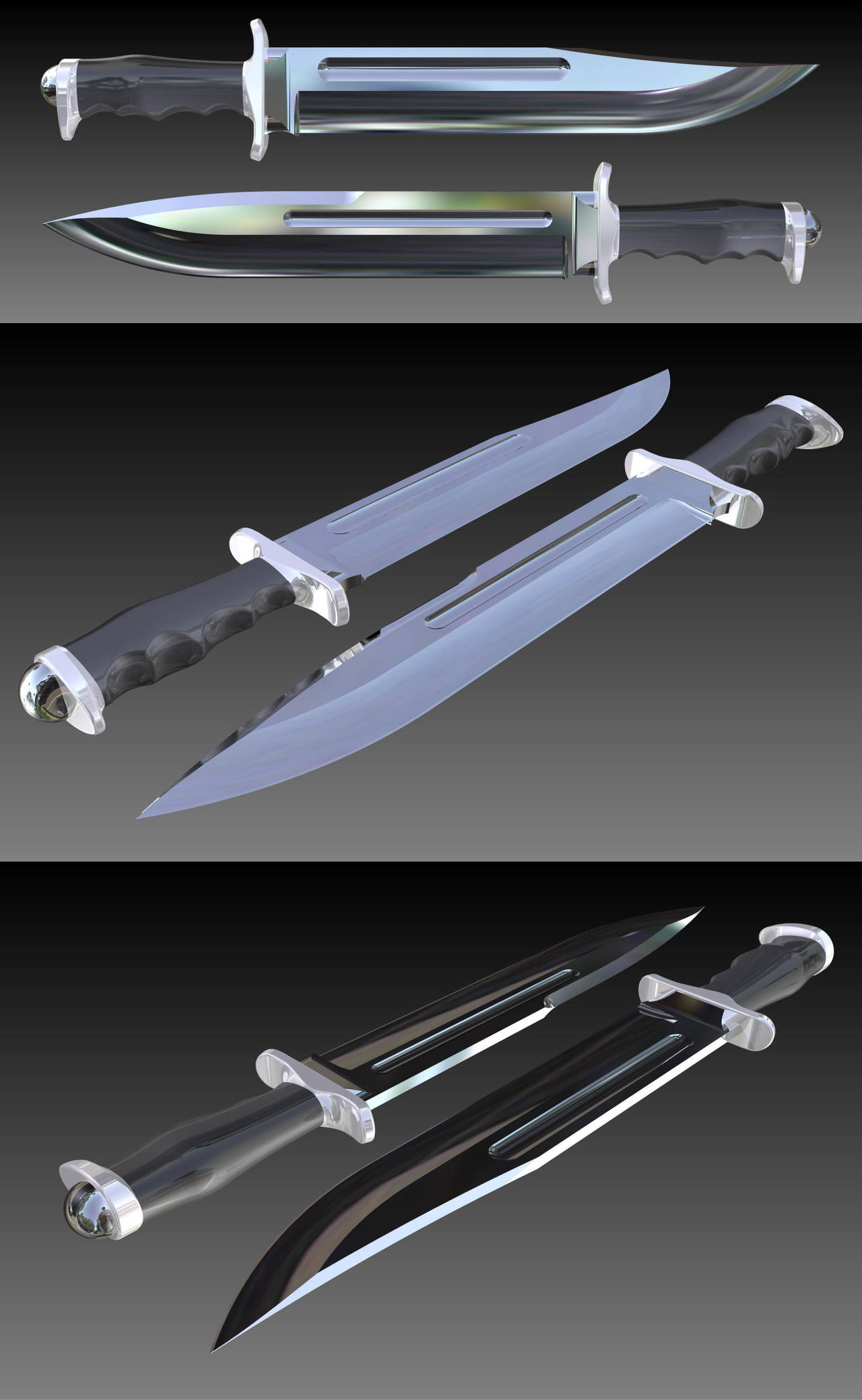 Watch
There's another famous James Black design in existence, the Arkansas Toothpick, which is essentially a giant dagger that's balanced for throwing, and large enough for thrusting, stabbing, and cutting. It didn't gain the fame that the Bowie Knife did, and there aren't many knives out there that could be considered proper Arkansas Toothpicks.

After designing the Zac Bowie, I decided to make a similar version that would share the Toothpick's lines while retaining strong ties to the original design, and this is what I got, by reducing the size of the fuller to accommodate a drop point with a lengthened swedge in place of the Bowie's clip point. Aside from that the two knives are virtually identical. Here they are shown together.

As with the Bowie Knife, I specified AISI 5160 Chrome Steel, a linen-impregnated LM-105 thermosetting resin handle with cast 6061-T6 Aluminium hardware. Parts are common to both blades.