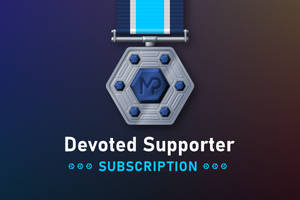 Devoted Supporter
If you really like my work, support me by contributing a small tip every month. As a little show of gratitude, you will gain access to some small benefits and bonus content in return!
---

Description
This is Maxima's pistol, a custom job designed to have ridiculous stopping power, and is impractical as anyone without super strength couldn't use it without dislocating and/or breaking their wrist/elbow/shoulder/forehead.

PS I don't know a lot about guns but hopefully the design is within striking distance of being realistic.
Image size
600x496px 126.1 KB