CEREBUS TV Shannon WHEELER Too Much Coffee Man #15 S3 Feb 10-17

All this week, on demand iPad/iPhone, Flash or streaming video at
Cerebus TV
!
SHANNON WHEELER and his legendary TOO MUCH COFFEE MAN -
The comic strip, the comic book, the magazine and now,
thanks to DARK HORSE Books, THE 566-page OMNIBUS!
What, the Too Much Coffee Man OPERA? (Seriously!)
Where did the concept for TOO MUCH COFFEE MAN come from?
Is the cartoonist in the strip really autobiographical?
JOHN SCRUDDER found out - now you can, too.
DAVE SIM performs his two-page TOO MUCH COFFEE LIQUEUR MAN from his Cerebus
graphic novel GUYS.
Watch to the END CREDITS and hear a performance by Amerindian
rap group MASDAHMOON of their underground hit hit "Caf-fiend" -
wow, WAY Too Much Coffee, Man!
Bonus features: CEREBUS TV benefit sketches by Jimmy Gownley, Stan Sakai,
Sergio Aragones, Shannon Wheeler, Andre Szymanowicz, David Petersen,
Richard Starkings, Carolyn Belefski, Denis Kitchen, Jeremy Bastian
and Max Ink. Thanks guys and gal!
AND! a sneak preview of COSPLAY LASS soon to appear in glamourpuss No.26!
Who is she in her (REAL) civilian identity?
PLUS! PETE DIXON of PARADISECOMICS.COM update! And GENE COLAN interview
excerpt!
Yes, there is now an iPhone/iPad/iPod Touch version of the show!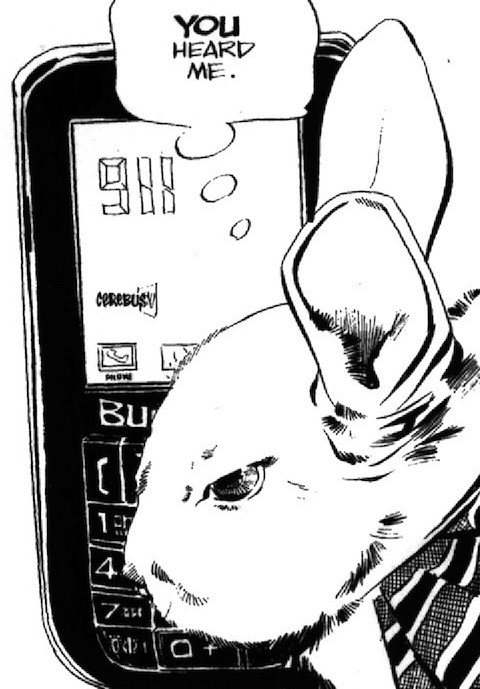 If you'd like to help us promote indie creators through internet television,
then PLEASE CONSIDER DONATING - you'll get YOUR name up on the marquee
at
Cerebus TV
AND you'll receive a DAVE SIM signed and numbered
Cerebus/Spawn print for a minimum donation, while supplies of this 63
piece numbered limited collector's item last!
Go to
Cerebus.TV Print
to find out more!

Thanks as always for watching
Cerebus TV
Don't forget - you can follow us at:
TWITTER
FACEBOOK
YOUTUBE