Cerebus the DJ - CEREBUSTV #12 Season 3 Jan 20-26
0 Favourites
1 Comment
2K Views

All this week, on demand or streaming video at
CerebusTV!
How did DAVE SIM's involvement with DIAMOND comics distributing lead to
CEREBUS becoming a DJ in Washington, DC?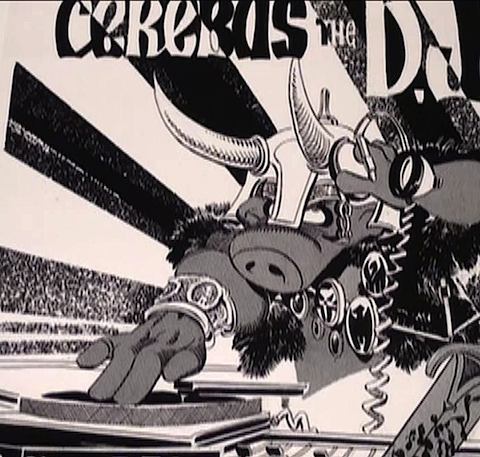 What an incredible response! Cerebus.TV fans have spoken - they have promised
to buy a DC comic if it features WONDER WOMAN exploding, after SSA (the
real life secret identity of PR Guru SANDEEP ATWAL) and DAVE SIM explored
the Big Bang implosion implications of the rapidly shrinking DC comic
book universe. Check out last week's #11 on the On Demand video page at
Wonder Woman Explodes in #11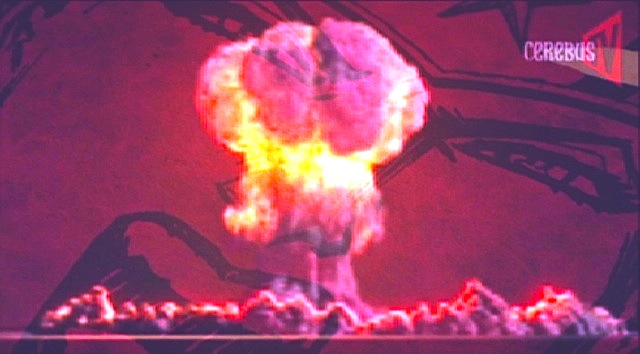 The OTHER star of GLAMOURPUSS #12 continues to storm the UK indie comix scene!
All our CerebusTV viewers wherever they are now have a chance to get in on enjoying the work of this fast-developing talent. High praise from many quarters for ROBIN BARNARD's DOUBTLAND, including JIM STERANKO himself, who designed the original ground-breaking Outland comic adaptation.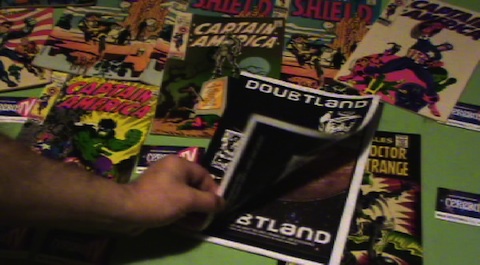 Just a reminder that - also from ROBIN BARNARD - January is "Images Degrading Forever Collected Edition Volume 1" Month - this item is on sale at
IMAGES DEGRADING FOREVER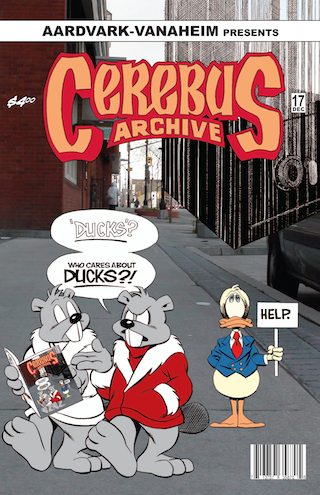 Enquiring minds want to know: where is Cerebus Archive #17? Dave drew the cover, trying to beat the clock and the finished color version is now on display at
CerebusTV
and for sale at
ComiXPress
. Order early and often! This is ALREADY a Collector's Item!

If you like the bestest and fastest half-hour featuring indie comics in television, then please consider helping out - you'll get your name up on the marquee at
CerebusTV
AND you'll receive a signed and numbered Cerebus/Spawn print for a minimum donation, while supplies of this 63 piece numbered limited collector's item last!
Thanks as always for watching
CerebusTV!