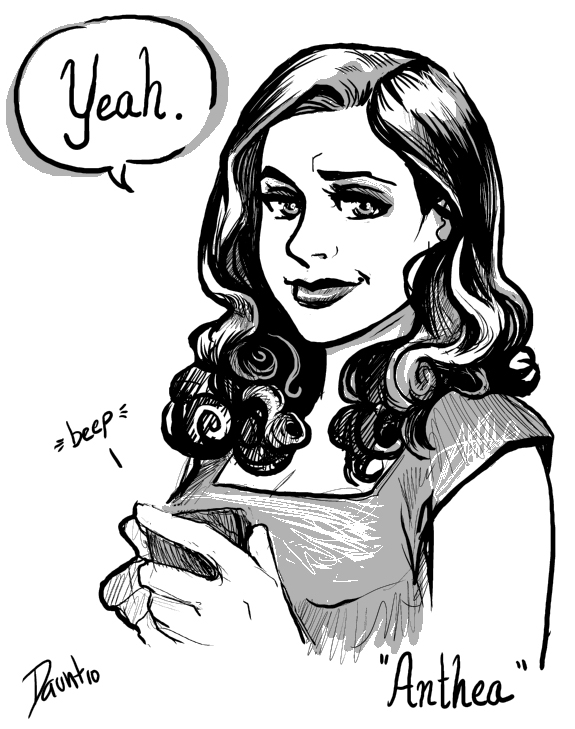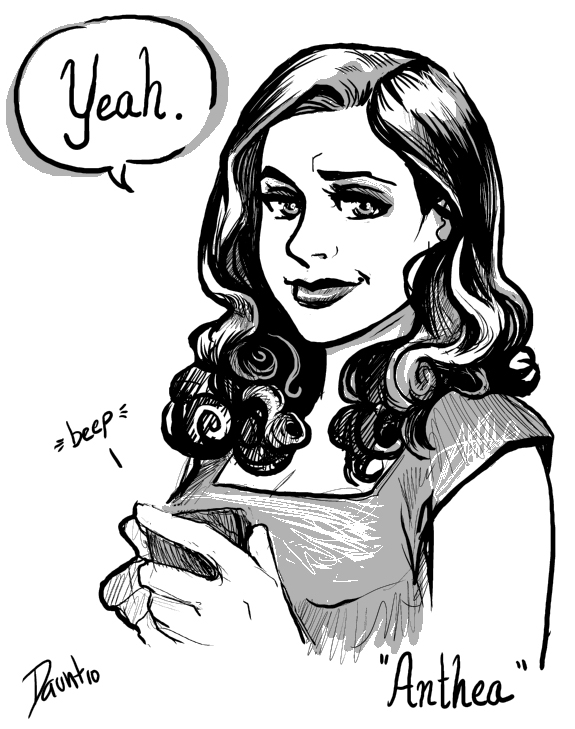 Watch
I adore Anthea and I desperately wish she appeared more than a few times in the show.
Secretly I ship her and John SO HARD. No, like, Sherlock/John (or Sherlock+John) forever but John DOES marry a girl named MARY in ACD canon...
SO, part of me hopes desperately that Anthea's real name is Mary. John totally deserves a hot sassy ass-kicking chick in his life and one that doesn't mind his running off with Sherlock.
Also, I can see them both sitting out at dinner when their phones go off with text mssgs.
John: *getting up* "...You don't mind if I-"
Mary!Anthea: "Not at all." *already texting*
IT WOULD BE AMAZING OKAY.
STOP LOOKING AT ME LIKE THAT.

(C) M & G and ACD