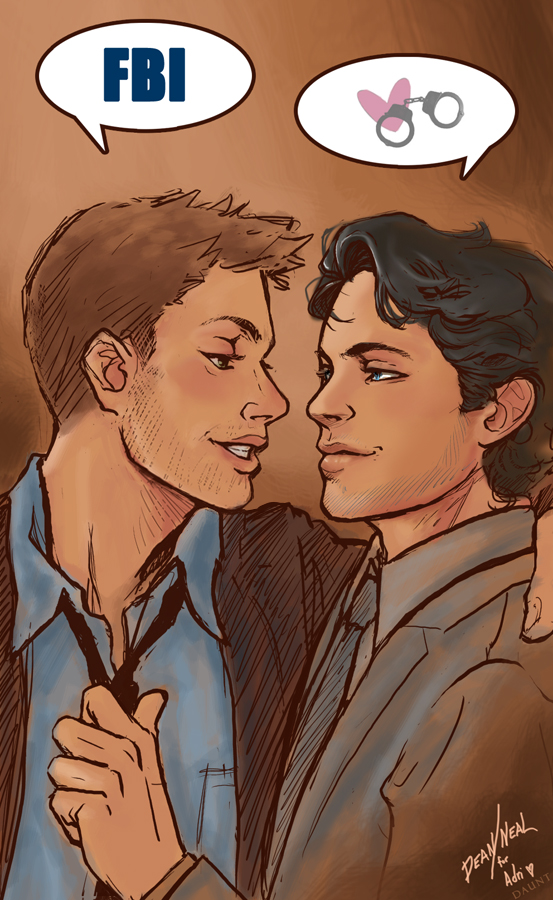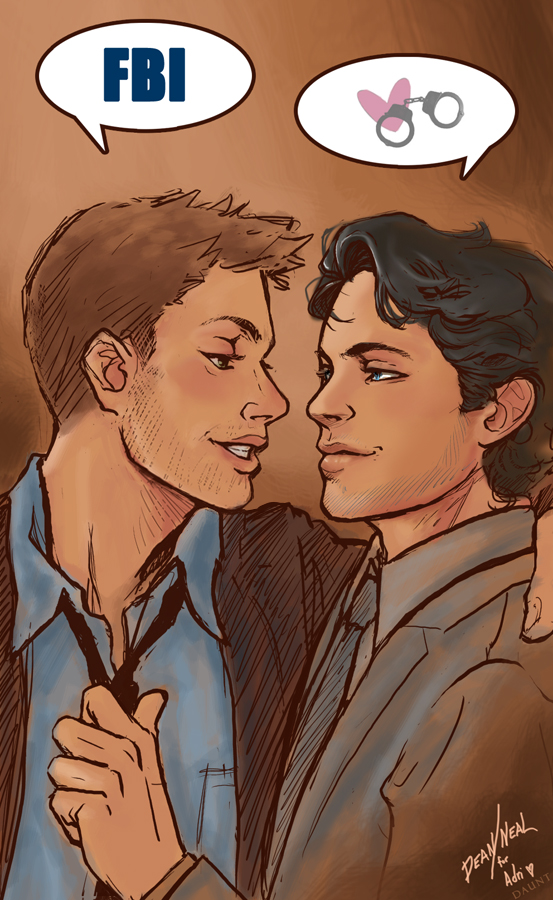 Watch
EDIT: Reworked Neal some! Hopefully he looks more like Neal now.

Made his eyes more blue too.
So a friend of mine loves White Collar and somehow we got onto the topic of how hot Neal and Dean would be together. This is purely self (and friend!) indulgence on my part. I had to draw it. It's also a bit of a gift.

In my head, Dean is having fun at the local bar and playing FBI. And he's flirting with Neal. And Neal is like...RLY. FBI. Uh Huh. And he SO has Dean's number. Somehow this will all end with Dean, handcuffed to a hotel bed and missing his clothes by 6am the next day.
ANYWAYS, yes this is silly. And Slashy. Forgive me Gen folk!
White Collar (c) to USA
Supernatural (c) to the CW